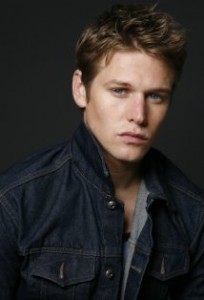 Zachary George "Zach" Roerig is an American actor who is best known for roles of Casey Hughes on As the World Turns, Hunter Atwood on One Life to Live and Matt Donovan on The Vampire Diaries. Zach played the role of Casey Hughes on As the World Turns from January 18, 2005 to May 2, 2007. Casey was the son of legacy couple Tom and Margo Hughes, and during Zach's time, Casey was part of a popular couple, the female half portrayed by Alexandra Chando. After his departure, Roerig accepted a role on the soap One Life to Live, as Hunter Atwood. He departed again later that year. He then made a few appearances on the popular show Friday Night Lights as Cash the cowboy. Most recently, he portrays Matt Donovan in The Vampire Diaries.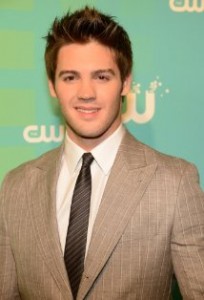 Steven R. McQueen is an American actor and model, best known for his role as Jeremy Gilbert in The CW show The Vampire Diaries. In February 2009, Steven was cast as the role of the rebellious Jeremy Gilbert on The CW supernatural drama television series The Vampire Diaries based on the book series of the same name. The series premiere proved successful with the series reaching record breaking ratings for the network and acclaim from critics as the series progressed.
Arielle Kebbel jumps in for a little fun.