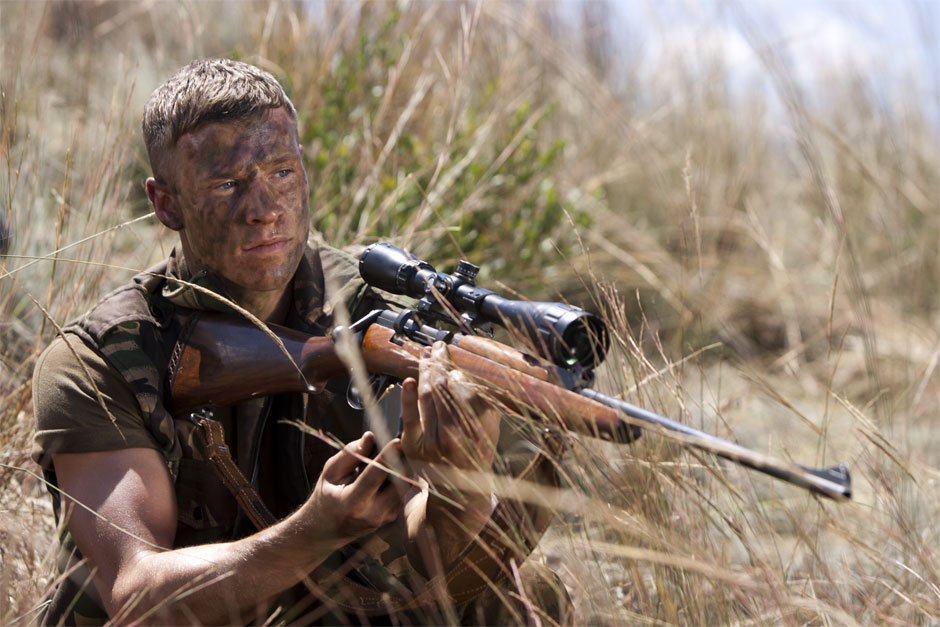 Variety Radio Online and Chad Michael Collins  have gotten together for a little contest…more like a bet…a bet with an awesome reward! The contest is called – "15 minutes with Chad Michael Collins!" So who WANTS…who NEEDS 15 minutes with Chad Michael Collins?!
Here's what we gotta do…GET CHAD'S FACEBOOK PAGE TO 5,000 LIKES BEFORE THIS YEAR'S ENCHANTACON.
Once we hit 5,000 LIKES – (1) lucky winner will be picked to interview Chad 'one-on-one' and that interview will air on Variety Radio Online. (Prepare for jealous friends) You will also get a singed DVDs from Chad.
 Here's your chance to ask him his favorite food, if he prefers boxers or briefs, does he sleep naked or in PJS, shower at night or in the morning…well…you get the picture.
Head over to Chad's Facebook and click LIKE. You won't be sorry – We promise.
Contest ends November 22, 2013 – winner will be notified via email.
If you've already liked his page in the past – you will be included in the contest.
www.facebook.com/ChadMichaelCollins
Born and raised in the countryside of upstate New York, actor Chad Michael Collins left his blue-collar roots for sunny LA and a career in public relations when he discovered acting. Now, the up-and-coming Collins sits poised to break out after starring in several primetime TV series and feature film leads.
A self-proclaimed "accidental" actor, Collins made his way west to Hollywood in pursuit of a public relations career after majoring in journalism at Ithaca College. He was a few years in with an entertainment PR firm when a successful talent manager and producer convinced him to take an acting class. Instantly hooked, acting was simply a hobby for Collins at first as he continued to work in personal publicity. But successive projects with bigger roles – and budgets – soon followed, and it became clear to him that he had found his calling: playing pretend for a living.
Collins' early credits include the zombie-horror flick/SyFy Channel guilty pleasure "Legion of the Dead," the SyFy MoW "Rock Monster," and the Sony/SyFy sequel "Lake Placid 2". He also appeared in "CSI: NY," "Greek," the indie horror film "Room 33," and the Hallmark original MoW "The Christmas Card."
Last summer, Collins starred in the franchise lead role for the Sony reboot "Sniper: Reloaded," a re-launch of the original "Sniper" films starring Tom Berenger. Co-starring Billy Zane, who reprised his role from the 1993 original, a sequel is slated for late 2012.
Last seen guest-starring opposite Oscar-nominated Mary McDonnell in the premiere of TNT's "Major Crimes", Collins traveled to Sofia, Bulgaria, this past spring where he shot the lead role in the Sony feature film "Company of Heroes," a WWII period actioner based on the PC game of the same name. The film co-stars Tom Sizemore, Vinnie Jones, Jurgen Prochnow and Neal McDonough, and is slated for a January 1, 2013 release.
Collins' other recent credits include "2 Broke Girls," "Ringer," "NCIS," CSI: Miami," "Enlightened," "90210," and the Hallmark MoW "Love's Christmas Journey." Collins also shot a lead role in the forthcoming indie mockumentary "Rock Barnes: The Emperor in You," starring Broken Lizard's Eric Stolhanske in the title role, as well as the cop drama "Sunken City," also forthcoming.
Collins will soon be seen in a recurring guest star role as a young sailor for ABC's new naval drama "Last Resort" from Shawn Ryan, starring opposite Andre Braugher, Scott Speedman, and Robert Patrick.
IMDb Mini Biography By: CMC_Official