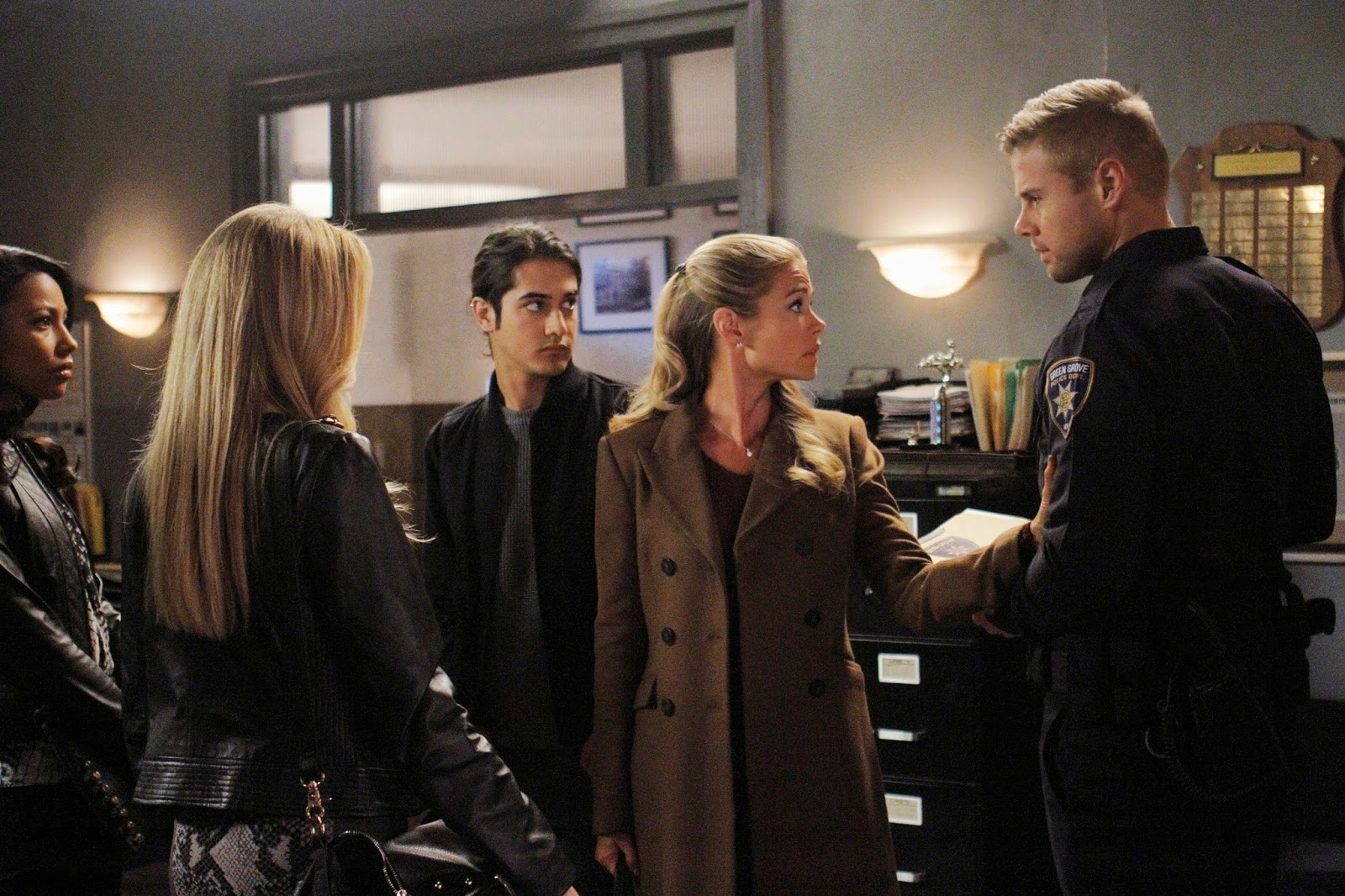 Twisted —Season 1, Episode 18  "Danny, Interrupted"
Lexie Gerson —March 25, 2014
Last night's episode begins with Jack (Ivan Sergei) admitting to sleeping with Karen (Denise Richards). Moreover, his DNA is found all over the crash site. With this new info Kyle (Sam Robards) now has a case. Although she doesn't say it out loud it is clear that believes this could be the end for her father. But what she doesn't know is how much her father loves Karen.
Karen offers Whitney (Brianne Howey) a place to stay. Though suspicious of those around her she reluctantly agrees. Meanwhile, Danny (Avan Jogia) and Karen argue while Whitney listens in to the potentially valuable information.
Karen makes her way to the precinct to check on Jack. While there she runs into Kyle who pulls her aside for a conversation, which is more of an interrogation. Kyle wants to know when Jack discovered that the insurance policy was worth $10 million. Karen tries to by herself some time and tells the chief of police that Jack found out about the policy after Vikram's (T.J. Ramini) accident.
Kyle then points out that Jack used to work for Vikram and that he was known as his right hand man. So wouldn't he have learned about the life insurance policy earlier?  Plus, Jack and Karen had an affair while Vikram was alive and Vikram did tell Tess (Kimberly Quinn) he was scared someone was trying to kill him.
All this information causes Karen to doubt herself leading her to give up on Jack all together. Karen tells Danny that Jack may not be a 'good guy.' He may even be responsible for the arrangement, in it for money.
Danny disagrees with his mother and tells her that Jack wouldn't be careless and allow that much evidence to pile up, lead towards him. Danny thinks that someone must be setting Jack up and he has really good idea of who is behind it.
Jack knows that someone is behind everything. For that he mistakenly blames the Desais. When Jack learns that Whitney is staying with them he tells her to find somewhere else to stay.
Danny continues to tell Jo (Maddie Hasson) and Lacey (Kylie Bunbury) that he's got everything under control but clearly he doesn't. Danny suspects that Charlie (Jack Falahee) is the one responsible for setting up Jack but no one wants to hear what he has to say. Lacey thinks Danny is jealous while Jo stopped pretending to care days ago.
Danny pays Jack a visit in prison. Here he finally gets someone to hear him out. Danny confesses that Charlie may be trying to steal his life and that he promises to get Jack out of jail.
So far Danny has manages to figure out this much. Charlie started to follow him around to learn more about his life. While following Danny, Charlie must have seen what happened to Vikram. Back when they were in the Juvenile Detention Center together, Charlie used this information to his advantage. When Danny got into a fight in juvie Charlie took the blame for it. At the time Danny thought he was simply being a good friend until he realized that Charlie had ulterior motive. Charlie managed to get the other delinquents to respect him and kept Danny's secret as long as Danny did everything Charlie wanted. Now, Charlie is holding Jack over Danny's head so he will confess and get sent back to prison. Thus, leaving Jo and Lacey all to himself [Charlie].
Danny is unable to get Charlie to confess so he visits their old therapist to make sure that he is in fact dangerous. After Danny gets confirmation he goes to Kyle and tells him everything. Danny admits to killing his father but leaves out Jo's involvement and tells Kyle that someone moved the body.
Danny proceeds to tell Kyle about Charlie and that Charlie wants Jo. Danny tells Kyle that Charlie staged his injuries by slamming his face into the door. He did this is order to get Jo to turn Danny in.
Charlie attempts to get Jo to make up lies but she refuses. Charlie hoped to get her to say that Danny admitted to her that he killed his father without saying that she was there. But when she refused his plan he realized he couldn't win. Additionally, Charlie told Jo that he wanted a life with her after he had dreamt about it for so long, even before they met. Creepy!!!
Jo flees Charlie's place and returns home to find her mother, Tess, upset. Tess has been busy searching for the daughter she gave up years ago only to discover that she died. Luckily, she realizes that child could still be alive since Vikram had manipulated the adoption papers.
In the last scene, we see a suspicious Tess ask Jo if she was there when Danny killed his father.
Tune in to the season finale of Twisted next Tuesday 9/8c on ABC Family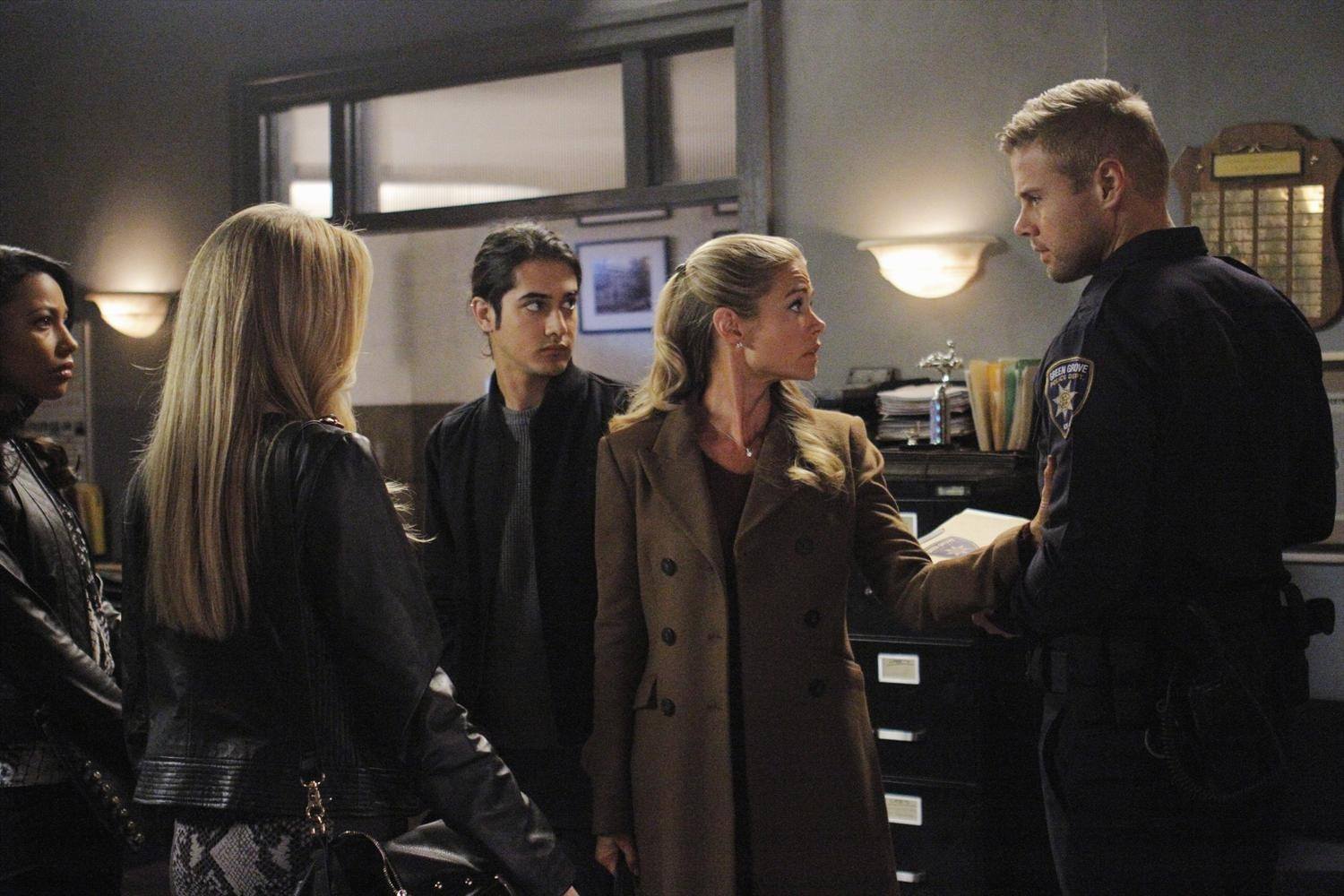 Twisted —Season 1, Episode 18 "Danny, Interrupted" Lexie Gerson —March 25, 2014 Twisted season 1, episode 18, "Danny, Interrupted," aired last night on ABC Family. Last night's episode begins with Jack (Ivan Sergei) admitting to sleeping with Karen (Denise Richards). Moreover, his DNA is found all over the crash site. With this new info Kyle […]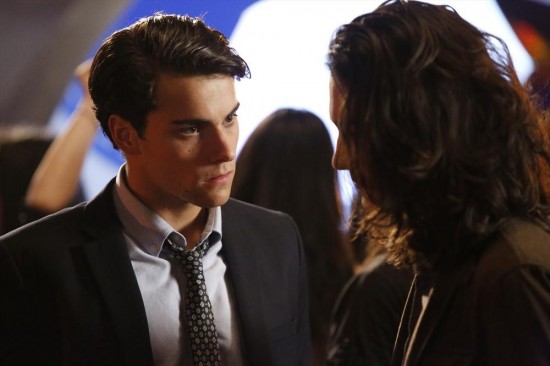 Twisted —Season 1, Episode 17 "You're a Good Man, Charlie McBride" Lexie Gerson —March 18, 2014 Twisted season 1, episode 17, "You're a Good Man, Charlie McBride," aired last night on ABC Family. Last night's episode begins with Danny (Avan Jogia) approaching Charlie (Jack Falahee) about him [Danny] wanting to kill his dad and whether […]