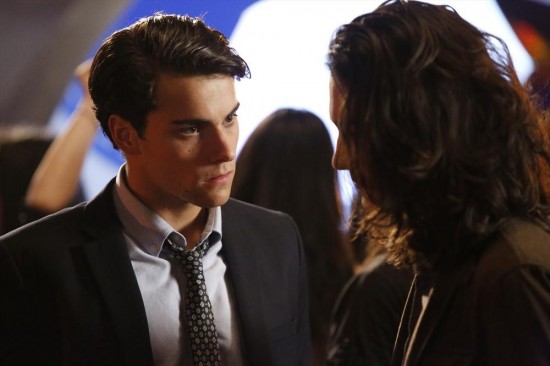 Twisted —Season 1, Episode 17 "You're a Good Man, Charlie McBride"
Lexie Gerson —March 18, 2014
Twisted season 1, episode 17, "You're a Good Man, Charlie McBride," aired last night on ABC Family.
Last night's episode begins with Danny (Avan Jogia) approaching Charlie (Jack Falahee) about him [Danny] wanting to kill his dad and whether or not Charlie told Jo (Maddie Hasson) about it.
The episode then continues to the next morning. Karen (Denise Richards) is asleep with Jack (Ivan Sergei) and when the two go downstairs they Danny and Whitney (Brianne Howey) eating together. Danny and Whitney realize that their parents have hooked up. Karen soon learns that Danny broke up with Lacey (Kylie Bunbury), who is also a friend of Whitney. Danny tells his mother that the reason they broke up is because he told her that he killed his father in self-defense. Apparently, Lacey accused him of being exactly like his dad.
At school, Jo talks to Lacey about her breakup with Danny. As the two talk, Whitney approaches and asks Lacey if she is okay.
Meanwhile Andie (Cynthy Wu) talks to Rico (Ashton Moio) about her elected position of school president and Rico asks her out on a date. She consents.
Danny asks his teach to change his grade to an 'F' because he achieved it dishonestly. Jo and Charlie talk about Danny finding him last night.
Tess (Kimberly Quinn) and Kyle (Sam Robards) search for people on an adoption website. After Tess leaves, the police come to inform Kyle about Jack being at Karen's house all night. Jo and Danny are talking about what Danny said to Charlie. Jo then asks him if he was using her that night for the money. Charlie denies it but she does not believe him.
Whitney approaches Lacey and tells her to join her for a night of clubbing in the city. She tells Lacey to lie to her mom and try to come in order to get over Danny. Kyle comes to see Jack at his boat shop while Whitney is there. As Jack is busy working, Kyle grabs one his water bottles.
Kyle tells a fellow cop that he wants to run the DNA and see if it is a match to the DNA recovered in the hair found at the crime scene.
Karen enters a restaurant and sees Tess. Although she is not very happy to see her she eventually sits and talks with Tess. Tess tells Karen that she and Vikram (T.J. Ramini) did not have an affair. She tells her that she had another baby and Vikram helped her give the baby up for adoption.
Danny approaches Jo and tells her that it was not pre-meditated and he did not kill his father on purpose. Charlie soon shows up leaving Jo and Danny to tell Charlie the whole truth.
The episode continues with Charlie and Jo on a date. They talk about how they feel about knowing what they know about Danny's father. Rico and Andie spot Charlie and Jo and go over to say hi. Meanwhile, before Whitney and Lacey go out to the club, Danny goes over to talk to her about Charlie. Danny tells her that he does not trust him but Lacey just thinks that Danny is jealous because Charlie is with Jo.
Danny goes to investigate and learn more about Charlie. He discovers that Charlie lives at the horse stables. While up in Charlie's room, Danny finds the picture that he has been looking for. In a flashback, we see Danny and Charlie in juvy together. Danny cannot find his favorite picture but it turns out that Charlie had it all along.
Meanwhile, Karen and Tess go through Vikram's stuff in search of the adoption papers. Karen does not seem to understand why Vikram would fake his own death. They then find the adoption papers, which enlivens Tess.
The episode continues with Lacey and Whitney at a club. Whitney waves at a man and flirts with him so he will buy them drinks.
Back at the dating scene, Rico and Andie are talking but she is distracted by text messages regarding her new president position. When Andie leaves to take a call, Jo goes over to Rico and he tells her that he is worried she may be up to something that will break his heart. Charlie then receives a photograph Danny with the picture he found in Charlie's room.
At the club, a man who purchased the girls drinks is hitting on Lacey. He offers to take her to a hotel. Luckily, the girls manage to get out of there. Nonetheless, Whitney steals the man's phone, calls his wife and put him on blast for trying to sleep Lacey.
Charlie and Jo continue there date but it comes to a sudden halt when Charlie tells Jo that he has something to do so he takes her home.
Tess and Kyle learn that her adopted child is in Franklin Lakes, New Jersey. Kyle then gets a call from the policeman who was responsible for running the DNA test.
Karen shows up at Jack's place and the two get into an argument about Jack's visit to see Vikram. Karen is angry with Jack for hiding it from her but he says that Vikram was cheating on her and that he was the one who found out about it.
Karen then accuses Jack of killing Vikram and moving the body causing Jack to kick her out.
Rico and Andie return to his house. Due to her avoidance Rico asks her if she is going to break up with him. Andie says no, she was just nervous about their date because she's a virgin. Rico eases her and tells her that it's okay because he is a virgin too.
Charlie and Danny come face to face with one another. Danny wants to know the real reason why Charlie is here. Charlie tells Danny that he needs to leave him and Jo alone or he will tell the police what really happened.
Whitney and Lacey leave the club on foot. As they continue on their stroll, the two bond over having divorced parents. Suddenly, Whitney then kisses Lacey. But right after, Whitney receives a call from Jack saying that he is in jail.
Tess drove to New Jersey and looks at her daughter through her car window. Meanwhile, Charlie goes to see Jo, and tells her about him living in the stables, that he is not staying with a friend of a friend.
In the last scene, we see Charlie telling Jo that he likes her and he wants to be honest with her about why he is here.
Tune in to Twisted all new Tuesdays 9/8c on ABC Family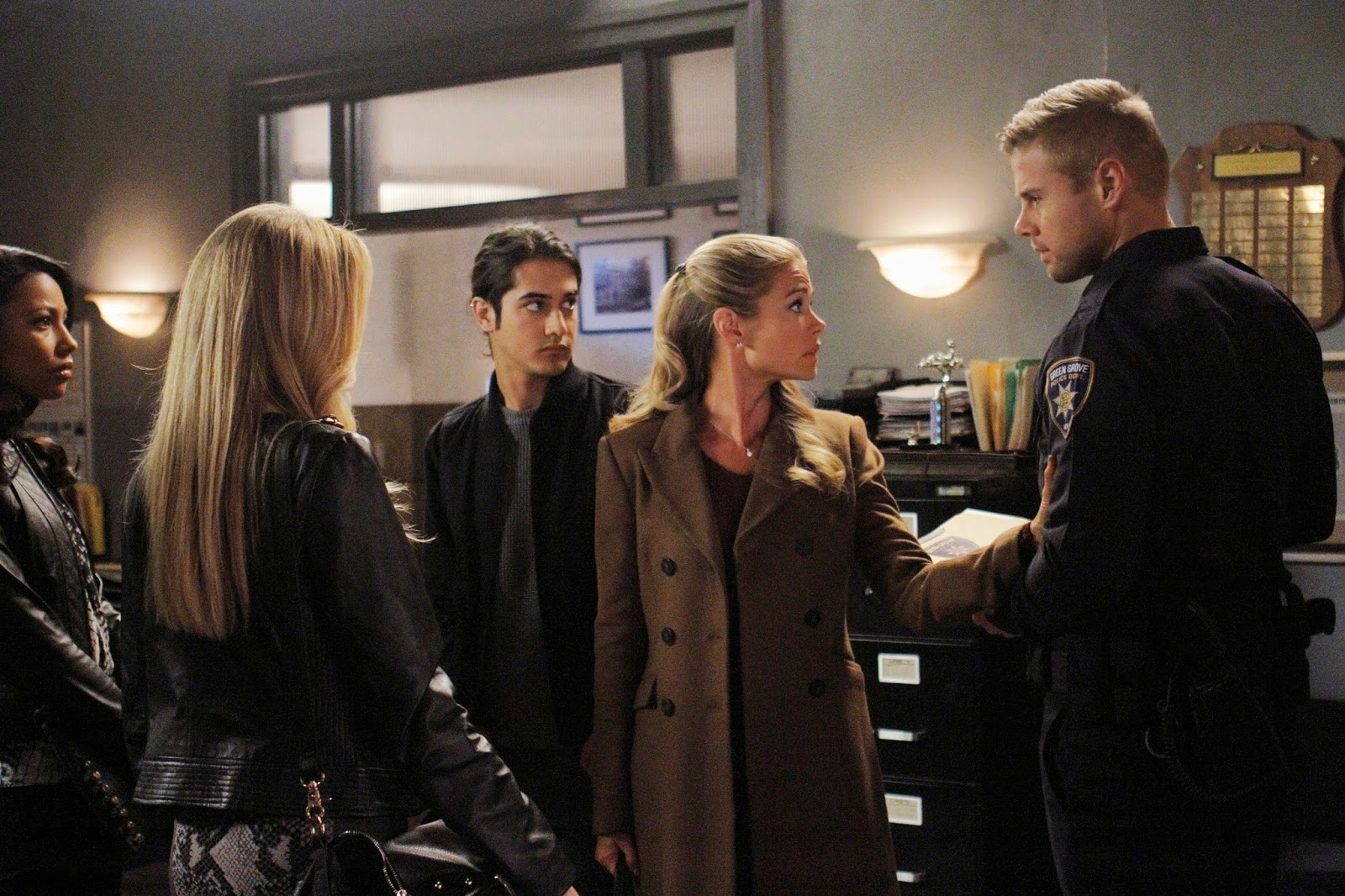 Twisted —Season 1, Episode 18  "Danny, Interrupted" Lexie Gerson —March 25, 2014 Last night's episode begins with Jack (Ivan Sergei) admitting to sleeping with Karen (Denise Richards). Moreover, his DNA is found all over the crash site. With this new info Kyle (Sam Robards) now has a case. Although she doesn't say it out loud […]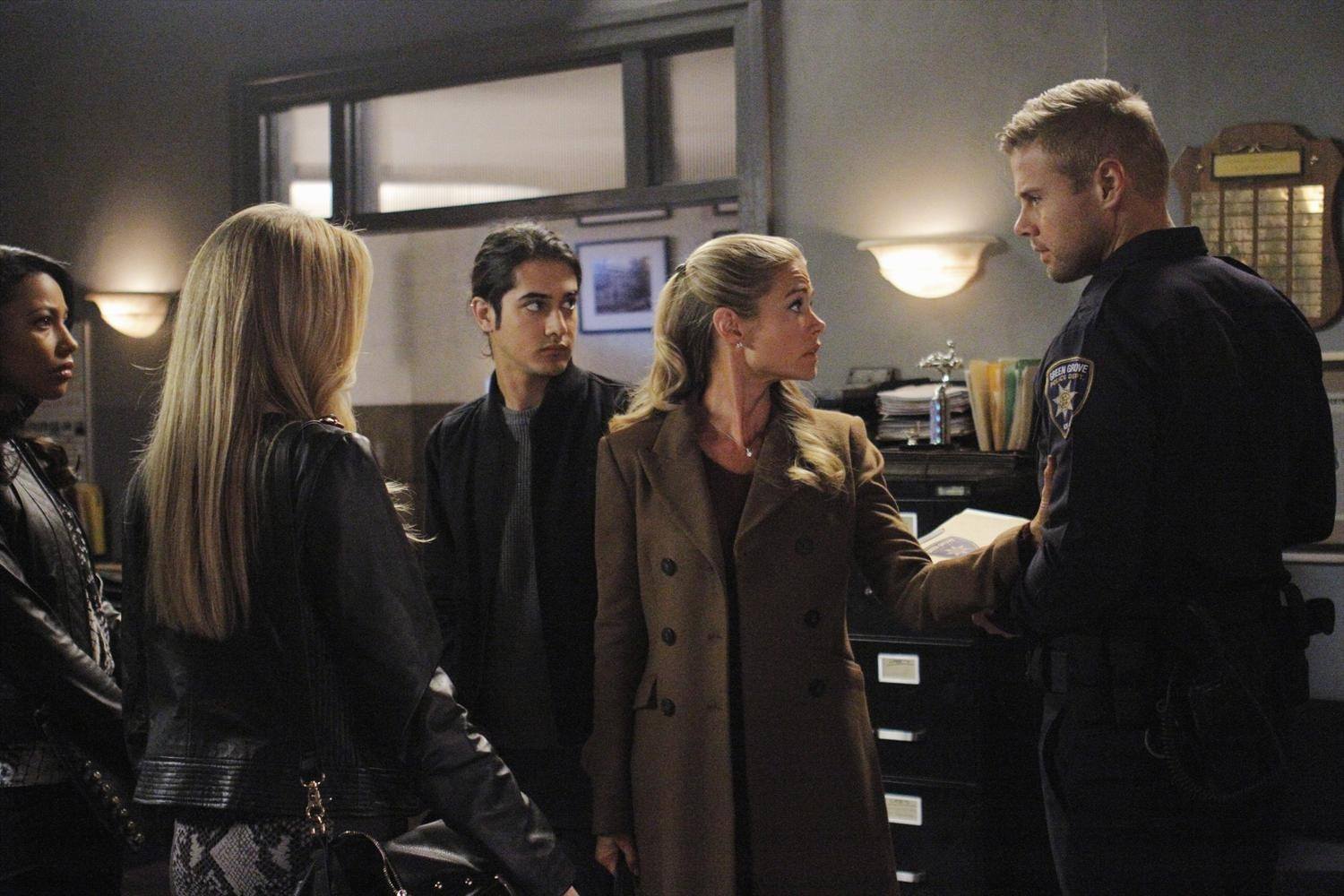 Twisted —Season 1, Episode 18 "Danny, Interrupted" Lexie Gerson —March 25, 2014 Twisted season 1, episode 18, "Danny, Interrupted," aired last night on ABC Family. Last night's episode begins with Jack (Ivan Sergei) admitting to sleeping with Karen (Denise Richards). Moreover, his DNA is found all over the crash site. With this new info Kyle […]