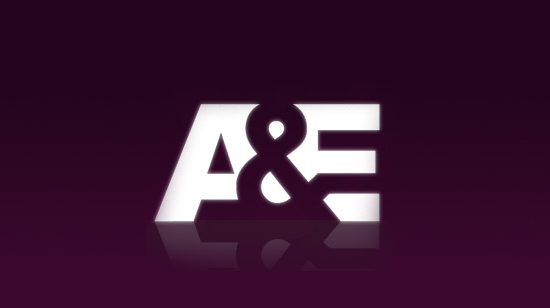 I just wanted to remind you that brand-new episodes of A&E's "Brandi and Jarrod: Married to the Job," "Cement Heads" and "Wahlburgers" premiere the week of 8/18. A&E's new original series "Epic Ink" premieres on 8/20 and "The First 48: The Case that Haunts Me, a 10th Anniversary Special" airs on 8/21.
BRANDI AND JARROD: MARRIED TO THE JOB Premieres Tuesday, August 19th at 10PM ET/PT
As Jarrod plans to throw Brandi a surprise engagement party at his favorite local dive bar, Brandi is busy secretly selling Jarrod's pickup truck to help pay for the upcoming nuptials.
---
"CEMENT HEADS" Premieres Tuesday, August 19th, 2014 at 10:30PM ET/PT
Chubby and Joan team up to sell her popular meatballs out of a food truck, which sends Billy's day into a tailspin. When he gets into the office he finds that everything is going wrong–and he can't turn to Chubby for help. When equipment goes missing Sarge decides to step up and help with the search, but his mission comes to a grinding halt when he runs into a Tiny-sized wall.
---
"WAHLBURGERS" Premieres Wednesday, August 20th at 10PM ET/PT
Mark is in Hong Kong to promote his film – and Johnny "Drama" and Henry "Nacho" are along for the ride. During their stay Mark sends "Drama" to a casting agency to audition for a local commercial. Meanwhile, "Nacho" uses his stomach of steel to sample local delicacies and scouts out a new location for a future Wahlburgers restaurant.
---
"EPIC INK" Premieres Wednesday, August 20th at 10:30PM ET/PT
Meet Chris 51 and his out-of-this-world team of tattoo artists at Area-51 Tattoo as they bring comics, cartoons and fantasy to life in eye popping ink. Get ready for the most hyper-real geek-chic tattoos imaginable: Chris-51 tattoos a rabid fan with Raphael from the Teenage Mutant Ninja Turtles, Heather crafts an epic portrait of Sloth and Chuck from the 1980's adventure, The Goonies and Chris Jones brands an Arnold Schwarzenegger devotee with the ultimate homage to Ah-nold.
---
"THE FIRST 48" Airs Thursday, August 21st, 2014 at 9PM ET/PT
The First 48: The Case that Haunts Me, a 10th Anniversary Special" is a two hour program featuring several well known "First 48" detectives retelling the most haunting cases from their careers. Through interviews, dramatic recreations and real case materials, these true crime stories from Memphis, Minneapolis and Broward County will bring the viewer closer than ever to the personal and professional challenges faced by some of the longest-tenured "First 48" investigators.
Twitter: @TheVRO
Facebook: Variety Radio Online
Tumblr: Variety Radio Online