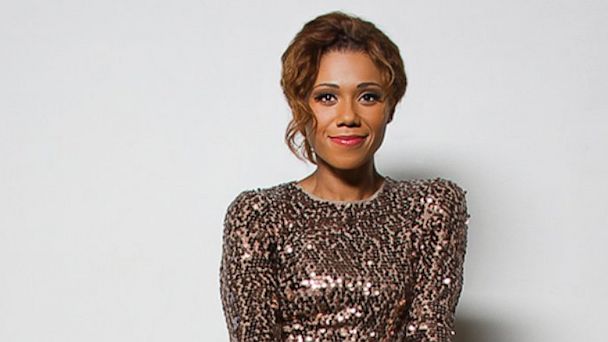 Toks Olagundoye calls into Variety Radio Online to talk about her new webseries "Callbacks"
ABC's "The Neighbors" Lead Writes, Stars in Hilarious Behind-the-Scenes Look at a Hollywood Casting Office "Callbacks" is a YouTube workplace comedy created by and starring Toks Olagundoye (ABC's "The Neighbors"). This isn't your ordinary workplace comedy, though; it's a raucous take on what it's like to be in the glamorous (or not-so-glamorous) position of a Hollywood casting office.
Have you ever wondered what it's like to watch people stutter and fumble words in front of you while you just stare at them? That's what the team at White & White Casting experience in every episode. You have to go through a lot of bad apples pursuing the dream of making it big to find a good cast. You'll get to experience along with MJ, Tom, and Jan some of the worst, most bizarre, and most embarrassing auditions that Hollywood has to offer. It doesn't make matters better when the hired help can't spell chiseled correctly or you can't understand the temp's broken English.
"Callbacks" just premiered the first episode, 'Loo(m)' on the CallbackSeries Youtube Channel. Episode 2 airs May 14th, and more information on the series can be found on the official Facebook page and on Twitter (@CallbackSeries).
Toks, a Nigerian-born actress by way of Europe, Massachusetts and New York, is best-known for her hilarious work on ABC's comedy "The Neighbors."
Born to a Nigerian father (a banker) and Norwegian mother (a fashion designer) in Lagos, Toks later attended boarding school in England and then Smith College in Massachusetts, attaining a BFA in theatre. She moved to NYC and quickly dove into the professional acting world before moving to Los Angeles and landing her series regular role on "The Neighbors," where her physical comedy and uncanny ability to do accents and impressions are on full display. She also sang on the Emmy-nominated song Alan Menken composed for "The Neighbors," titled 'More or Less the Kind of Thing You May or May Not Possibly See on Broadway."
Toks has racked up guest-starring credits on such shows as "NCIS," "Prime Suspect" and ABC Family's "Switched at Birth," her other credits including "CSI: NY," "Law & Order," and "Ugly Betty." On the big screen, Toks has appeared in the films DEMOCRACY AT WORK, A
BEAUTIFUL SOUL, THE SALON, and BROWN SUGAR. Her off-Broadway and regional theatre credits include "Saint Lucy's Eyes," in which Toks originated one of the lead roles alongside veteran Oscar nominee, Grammy and Emmy winner Ruby Dee. She also originated the role of
'Rachael Robinson' in "National Pastime, " the first official story
about Jackie Robinson.
@toksolagundoye
www.toksolagundoye.com
Twitter: @TheVRO
Facebook: Variety Radio Online
Tumblr: Variety Radio Online