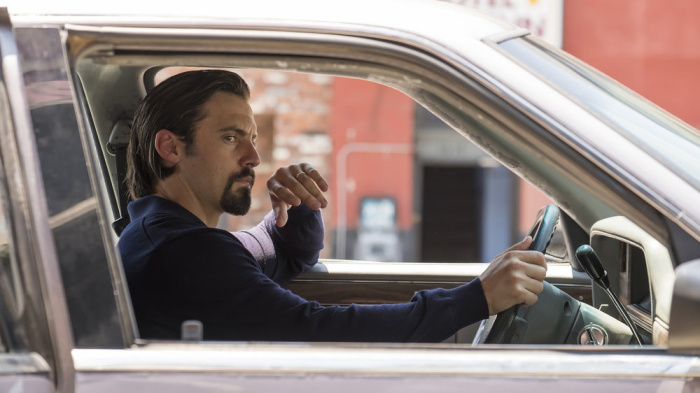 This Is Us had its second season premiere last night, and it did not disappoint. There were a number of scenes I enjoyed.
I think the biggest strength and asset to this show is the cast and the way the commit to the dialogue and making you have all the feels in each and every scene. There is not a weak link in the group, including the actors that play the Pearson children at various ages throughout their lives, culminating with the present day versions, played by Sterling K. Brown, Chrissy Metz and Justin Hartley.
Sterling K. Brown (Randall) and Susan Kelechi Watson (Beth) did fantastic work in their scenes revolving around the possible adoption of a baby boy. Both actors made you feel for them and their respective sides to the issue. Watson was equally effective in her flashback scene with Ron Cephas Jones (William). She is adept at playing both the seriousness and the humor in a scene.
Another nice moment was when Randall and Rebecca (Mandy Moore) were talking about Randall's adoption. This was the scene that played out in many of the previews for the show. Rebecca's with Randall, that it was Jack who had to convince her to adopt him was fantastic. Instead of sugar coating, or lying like she had about William, she decided to be honest and give him some perspective about what Beth may have been feeling.
Metz, Hartley and Chris Sullivan (Toby) had a nice arc in this episode with Toby confronting Kevin about his dependency on Kate. When Kevin arranges a nice dinner for the trio to celebrate his and Kate's birthday, Toby gets angry that she told Kevin about her failed audition before telling him. I can sort of understand his point of view since Toby and Kate are engaged, but on the other hand, I might seek out my siblings to share the news with them first, especially given the closeness between the twins.
Milo Ventimiglia (Jack) turned in another moving performance in this episode. When Rebecca (Mandy Moore, also did nice work in this scene) came to see Jack to ask him to return home, Jack revealed that he couldn't because he was drunk then, had been drunk for quite some time and had been hiding his drinking from the family. Milo always does such understated work that even in shorter scenes, he really sticks out and makes them must-see.
The flashback scenes with the trio as teens also were very well acted, most notably by Hannah Zeile, who plays the teenage Kate.
Now to the big reveal of the night. It turns out Jack may have perished in a house fire. This is purely a guess, but I bet they tie in the fireman who brought Randall to the hospital and that we see in later episodes. I feel the writing on this show is so connected and even the biggest reveals are tied to plot points you may not remember or link together.