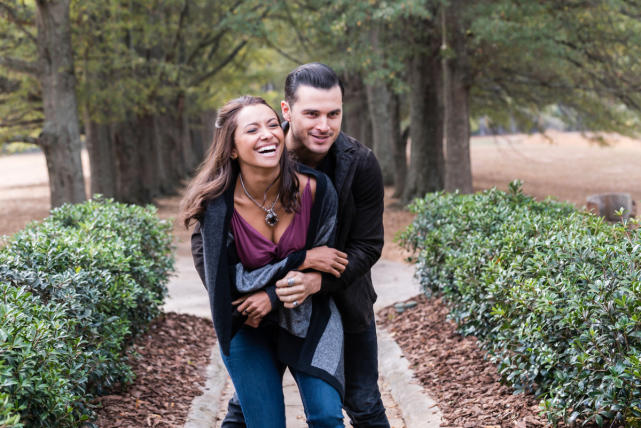 Season 8 Episode 11
Air Date: Feb 3, 2017
"You made the choice to be good."
– Elena Gilbert to Selfan Salvatore (S1Ep20)
So, it really seems like the end now… We've waited all season for The Vampire Diaires to really get down to it. After all, its been 8 years, and as an audience, we want something that blows us away… and blow it did. In fact, I feel like I've just been hit with a train. Thanks Julie Plec. Thanks.
Last week we left off with the Siren sisters being burned by Cade, who has returned to the human world. This time- he's here to stay, and his first item of business is to command Damon to either kill 100 evil souls, or Caroline. Damon and Caroline try to come up with a way to defeat Cade, who can't be killed apparently, they come up with a plan to inject him with the cure. The same cure that's in Elena… and the very same one Enzo plans on taking in order to spend the rest of his life with Bonnie.
Meanwhile, Matt unearths a time capsule in time for founders day, and inside he find yet another Maxwell heirloom. This time, it seems to be a code cipher which Dorian uses on Harvey's (the old skeleton in the tunnel at the beginning of the season) journal.
Now… let's get to the real important parts of the episode. Bonnie and Enzo.
– They're traveling to a safe house that Bonnie bought, where they intend to store the Maxwell bell. Along the way, Bonnie asks Enzo about his bucket list. So from there they go to the racetrack and skydiving and it's super cute and romantic. We later find out that Bonnie moved Elena's body here, in order to protect her. And the hardest thing is… they can't even have Enzo take the cure yet. The cure that is so close and within arms length of them, because they plan on using it on Cade. So yeah, Bonnie and Enzo never seem to be able to catch a break. BUT, T H A T is not why I feel like I've been hit with a train and stomped on by a heard of elephants. Nope… this is:
So yeah, Bonnie and Enzo have an amazingly romantic day where they confess their love for one another and do all the things Enzo's ever wanted to do, and it makes you think everything is going to be okay. It's not. Wanna know why?
Enzo dies.
Yup, he f*%&ing dies. And it's Stefan who kills him. Not Cade, or the sirens, or some other formidable enemy, but Stefan. Freaking. Salvatore. Apparently Cade demanded the same thing of Stefan as he did of Damon. 100 evil souls, or his brother's girl. Stefan chose the latter. So while everyone was off trying to stop Cade, Stefan tracked down Bonnie's realtor and got the house signed over, and then got himself invited in. He wanted to kill Elena so that Damon would never forgive him… so that their brotherly love or whatever would be severed for good. So yeah, he gets there and kills Enzo, and would have killed Bonnie too if she didn't inject him with the cure. The episode ends with Bonnie cradling Enzo's body, getting her magic back, and with me dying inside. The end.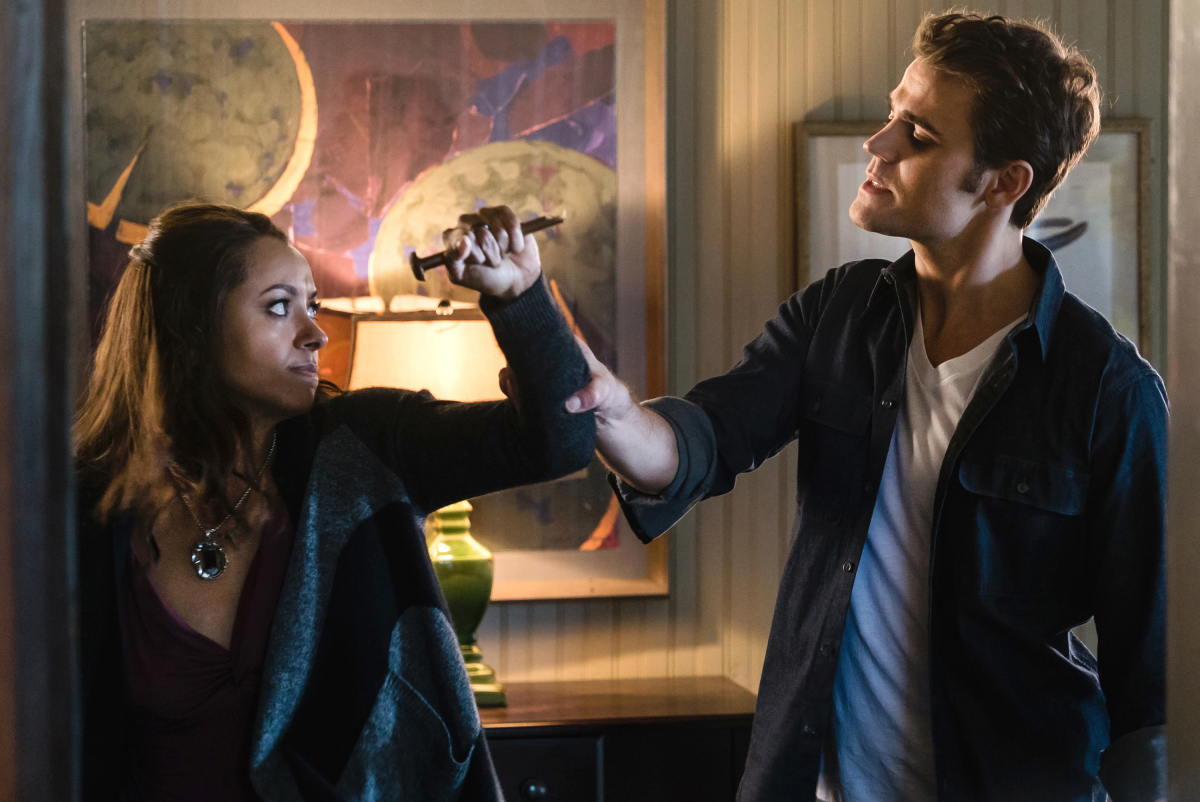 What. The. Truck.
I'm shook. I knew Bonnie would get her powers back, but I assumed it would be in desperation to save her own or someone else's life… but killing the love of her life? Really? Can she never catch a break!? Julie Plec seems to be pulling out all the stops now. With only 5 episodes left to end an epic 8 year journey, she's not tip-toeing around anymore. Till next week!
XOXO,
Jules
If you missed last week's episode, read about it here!