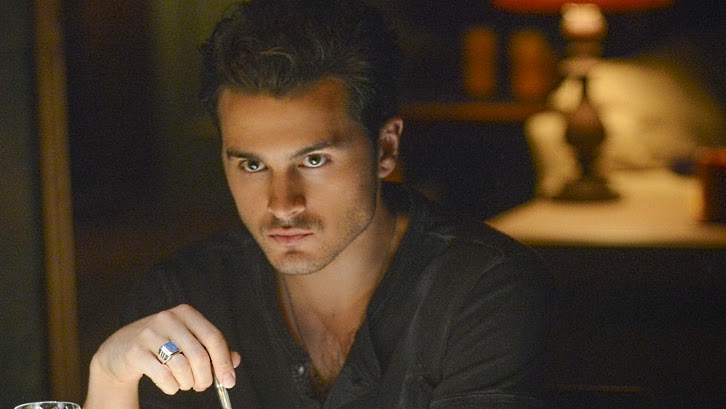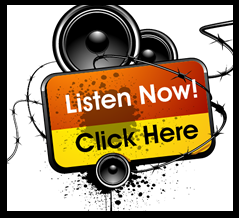 By: Kristin Trujillo (@kristin0409)
Our minds have been running wild for the past few months trying to figure out what actually happened to Bonnie and Damon following the destruction of the other side. Last week's episode didn't offer much until the last few seconds when we saw Damon cooking vampire-faced pancakes (yes, please!), and wearing a flannel shirt. This week's episode; however, offered more answers that lead to more questions!
The episode begins with a flashback to four months ago with the bright, white light fading away (the same dreaded white light that ended the season 5 finale) and Damon's gorgeous face appearing. He and Bonnie wonder where everyone is, and Bonnie takes off into the heart of Mystic Falls. They fail to find any people in the square, and realize that Mystic Grill is still in tact despite the fact that he'd just blown it up to kill the travelers.
In Savannah, Stefan wakes up to find Ivy in his kitchen failing at cooking breakfast. He's surprised to see her, which offends her and makes her feel that she's overstayed her welcome. He offers to cook her dinner that night instead.
Elena is in her dorm packing up everything that reminds her of Damon in preparation for the compulsion she's asked Alaric to perform to make her forget him. When she tells Jeremy and Matt about her plan to erase him from her memory, Jeremy doesn't seem enthused. He asks her if she's planning on forgetting Bonnie too.
Caroline questions Alaric about his frequent conversations with Stefan, which he claimed to be about feeding Stefan leads on getting Damon and Bonnie back. She knows Stefan hasn't been looking and is angry that she seems to be the only one still trying to find a way to get things back to (semi) normal. He tells her that he wouldn't exactly say that no one is trying…and we're gifted with the vision of Enzo (yes, Enzo!) seducing a witch into giving him another lead. Caroline walks in on him and he's right back to flirting with her.
In Elena's dorm, Alaric explains how they're going to attempt erasing her memories of Damon. He tells her he will modify every memory she has of him until she gets to the root of when she first fell in love. As they begin, we get to see flashbacks of these memories (awww…let the nostalgia set in).
Bonnie and Damon are walking the empty streets of Mystic Falls and notice that all of the parked cars are about twenty years old and still look brand new. They approach Elena's house, which she'd previously torched. ??????? Damon picks up a newspaper from the ground and tells Bonnie to read the date… "May 10, 1994." Ummmm…what???
(Note: If any of you reading this listened to our On-Air Review last week, you'd know that Raechel predicted this!)
After every memory that Alaric modifies of Elena and Damon, he asks her who Damon was. She continues to say, "He was my boyfriend. I loved him, and he died." This proves that she hasn't gotten to that turning point in their relationship where she knew that she loved him, and Alaric suggests they take a break.
Damon and Bonnie are sitting on Elena's old porch, and she tells him that her Grams told her that people make sacrifices for the ones they love, which leads her to believe that her Grams did something to protect her from the destruction of the other side. Bonnie believes that if magic got them there, magic should get them out. She attempts a simple spell to light a candle, but it doesn't work.
(Note: If any of you reading this listened to our On-Air Review last week, you'd know that I predicted that Grams did something to keep Bonnie safe and that since she was holding Damon's hand, she took him with her. I mean, seriously, Julie Plec…we're available to help the writers whenever necessary!)
Caroline and Enzo have joined forces to follow leads on how to bring Bonnie and Damon back. She isn't too thrilled to hear about Elena's plan to erase her memories of Damon…just in case they can find a way to bring them back. She reluctantly tells Elena to do what she thinks Bonnie would tell her to do…what's best for her. Caroline is none to pleased to find out that Enzo is taking a detour. Instead of following their lead on a coven of witches, they show up in Savannah, to pay Stefan a visit. The two intrude on his dinner date with Ivy and with awkward comments from Caroline about being friends with his ex-girlfriend and awkward comments from Enzo about being neck people, it was sure to be an interesting night. Especially when Enzo mentions that he needed a witch to do a locator spell in order to find Stefan in the first place. (Cue awkward laughing at the table)
Cut to Damon making perfect pancakes while dancing to Salt N Pepa's 'Whatta Man' and trying to play it off when Bonnie walks in. She took a trip to her old house and brought back a teddy bear and her family's grimwoire to try and help teach herself magic again. Damon hands her a plate of pancakes and a crossword puzzle from the newspaper. As she begins the crossword puzzle, they experience the same eclipse from the day before. Damon tells her to check the date on the paper, and its May 10, 1994. They're living the same day over again.
Matt goes for a run and Tripp drives by asking about where Sarah ended up. Matt tells him that she was at his house and finds out from Tripp that the plates on her car show that the car was actually stolen. Matt doesn't know that Jeremy is hiding her at their house, and something tells me that there's something fishy going on with her.
Damon and Bonnie have been living the same day over and over again for the past two months and she's still trying to figure out the answer to one of the crossword puzzle clues while Damon continues to make her pancakes (which she hates).
Back at Stefan's uncomfortable dinner party, Caroline is visibly upset that Stefan has given up on his "investigative work," and Enzo tells her not to make a scene. His idea of not making a scene is by stabbing Stefan in the hand with a fork, in front of Ivy, who doesn't know that they're vampires. Caroline compels her to go upstairs with her. Enzo accuses Stefan of being a coward for giving up on his own brother, which causes Stefan to snap his neck.
Alaric calls Caroline to help him break down the wall he's hit with Elena. She tells him that Elena doesn't want to admit what everyone else already knows, that she fell in love with Damon while she was still with Stefan. Little does Caroline know that Stefan is standing right behind her as she says it. Poor Stefan!
Caroline and Stefan have a discussion about how he did actually follow the leads that Alaric was sending him, but they were all dead ends and he had to accept that. Caroline asks if he heard how upset she was without him and realizes that he hadn't listened to any of her messages. She tells him to get rid of Enzo himself and walks out of his house.
With another attempt at erasing Elena's memories of Damon, Alaric walks in as she's calling Luke for more herbs. She finally admits that she fell in love with Damon the day of her 18th birthday party. As she's recalling the events that took place, Damon is stuck in 1994 doing the same exact thing. She begs Alaric to erase the memories, and he does. He asks her who Damon Salvatore is and she answers, "He's Stefan's brother. He's a monster, and he died."
In the car, Caroline is crying after her conversation with Stefan. Enzo gets in the car and sees her crying. He excuses himself and goes back inside to confront Stefan. He snaps Ivy's neck in front of him for making Caroline upset. He promises Stefan a lifetime of misery and pain (much like Damon did so many years ago). Stefan tries to attack Enzo, but Enzo is quick enough to snap Stefan's neck.
We finally see how Jeremy has been dealing (or not dealing) with Bonnie's death. He pays her cell phone bill each month so that he can continue leaving her voicemails that she'll never get. Matt tells Jeremy about Sarah's stolen car and she overhears him. She admits it and volunteers to leave their house. She claims to have a father, whom she's never met, living in Mystic Falls that she can probably stay with.
Matt calls Tripp and tells him what he heard about Sarah. He finds out that Tripp is actually a Fell. Tripp's in the car and tells Matt he'll see him later. He opens a sliding window behind him as he's driving into Mystic Falls city limits and we see a truck full of people dying as the truck enters.
Damon and Bonnie are sitting down eating together as he grabs the crossword puzzle. He congratulates her on finally answering the clue that was giving her trouble, but she tells him it wasn't her. They're confused and realize that someone else is there with them.
Tune in next Thursday, October 16 at 8/7c on The CW for more TVD!
Twitter: @TheVRO
Facebook: Variety Radio Online
Tumblr: Variety Radio Online
//