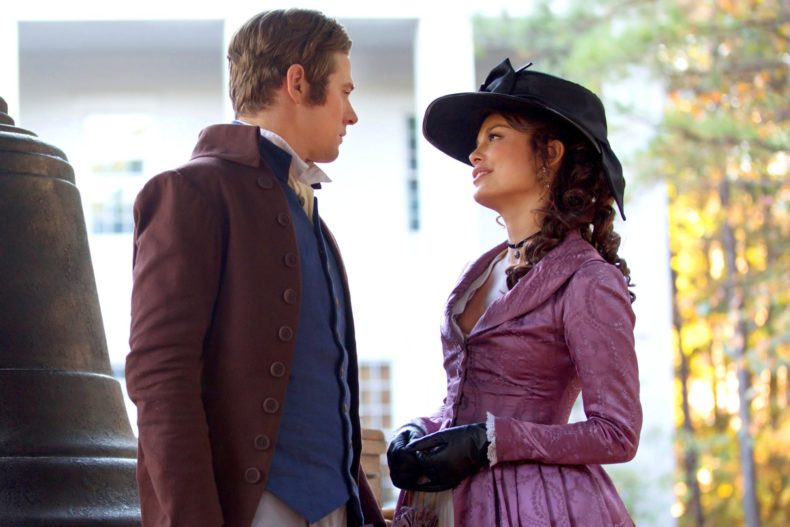 Season 8 Episode 12
Aired: February 10, 2017
"What Are You"
"I'm A Vampire"
– Elena/Stefan Season 1
SPOILER ALERT: Friday's episode of The Vampire Diaries brought back one of our all time favorite characters back from the dead (no, it's not Katherine, but close enough.) KAI!
Now before we talk about that let's start from the beginning. The episode starts off with Matt having dreams about the Maxwell bell and 100 witches being burned alive. He awakens inside the tunnels of The Armory, where Alaric finds him. The deduce that Matt is somehow linked to Ethan Maxwell. They decide to put him to sleep in order to hypnotize him and we see the events of he past unfold. Matt sees Ethan forging the Maxwell bell along with Beatrice Bennett. That's where The Sirens show up and siren Ethan to put the tuning fork into the bell, and to ring it 12 times- unleashing hell fire. Ethan, although cannot SAY what the Siren's plan is, is able to still warn Beatrice through writing her a coded message. She tells the others, but unfortunately Ethan had already rung the bell 12 times. The witches stand united and are able to stop the hellfire, at their own sacrifice. Later, inside the tunnels, Beatrice and Ethan encounter The Sirens, and we learn that it was Beatrice who trapped them inside. However, they order Ethan to kill Beatrice, and that's when she locks him in the room where Alaric found his remains. But before Beatrice left, Ethan tells her that he knows how to kill the devil, and we learn that he left it coded in the journal that he wrote… the only problem? Damon stole the journal.
Damon stole the journal because he made yet ANOTHER deal with Cade. (Haven't we learned not to make deals with devils anymore?) Apparently their previous deal with him is void now that Stefan is human, as the deal was for TWO immortal souls. However, since Stefan is no longer human, that also means that Cade can recall his soul back to hell whenever he wishes… unless Damon brought him that journal. Which he does- and Cade throws it into the fire.
Now that Stefan is human, all the memories of what he did comes rushing back, along with that comes the guilt. So when he's speeding on the highway, he eventually gets arrested and they match his fingerprints to 32 different murders in the last 2 months. Caroline comes to his rescue and compels everyone to forget. Unfortuanately they run into a little girl searching for her mom- who happens to be the relator that Stefan left for dead in the back of a trunk. They go searching for her, and Stefan gets stabbed, she is alive, and Stefan ends up living. All good.
Now onto the important part: BONNIE AND ENZO. So Abby (Bonnie's Mom) shows up and attempts to get Bonnie to bury Enzo, but she refuses because she feels him calling out to her. Apparently Bonnie opened a door… basically to hell. So Abby burns Enzo's body in attempts to get rid of their connection. Little does she know, Bonnie still has something left of Enzo's: his blood.
when the ash and bone of Cade was forged into glass by the fire of hell's creation." So perhaps the very thing Cade created could kill him?
Finally, as Alaric is confronting Damon about his idiocy in giving Cade the journal, Damon tells him that he figured out the ending. As we all know Sybil likes to talk. So apparently she had an insurance policy against Cade- which is a dagger forged when Cade was burned- so the thing that Cade created himself, may be able to kill him…
THEN KAI WALKS IN AND IT ENDS!
If you missed last weeks episode, read about it here!