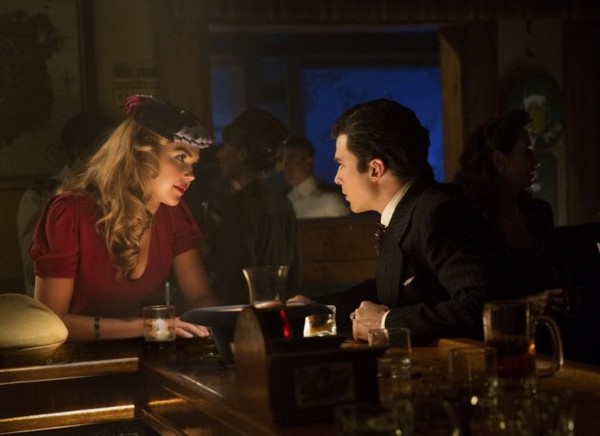 When Stefan confronts Damon with a suspicion about Elena, Damon has no choice but to help Stefan investigate. Searching for answers, Damon and Stefan visit modern day New Orleans to see if they can find anyone who remembers the events of their last visit in 1942, including one of Damon's former flames, Charlotte. They discover that Charlotte was sired to Damon, and he thought he broke it by sacrificing 12 humans, but it's revealed that that was merely to awaken dark magic, and not break the sire bond. Damon breaks his sire bond with Charlotte by telling her to forget him. He also explains to Stefan that it was Lexi who stopped him going to World War 2 with Stefan, as it would've been bad for Stefan.
While the Salvatore brothers are out of town, Elena, Caroline and Bonnie share a girls' night, but emotions run high when Elena delivers some shocking news – she slept with Damon. Meanwhile, at Hayley's urging, Tyler confronts one of Klaus' hybrids, Kimberly, and the situation quickly escalates into violence as she kidnaps Caroline. Tyler and Elena go after them, and Tyler asserts his dominance over the group. Bonnie did try to use magic to help, but they had threatened Caroline's life so she stopped. When Elena congratulated her, she said Shane was teaching her the same dark magic as the witch from 1942, only there's going to be 12 hybrid sacrifices instead of 12 human sacrifices (more powerful maybe?). The episode ends with Damon about to decide whether or not to go through with breaking his sire bond with Elena.
It was a very strong episode, made even better by the return of Lexi. I'm really looking forward to the mid-season finale next week to see what's going to happen – what secrets will be revealed, and will everyone survive?
Twitter: @TheVRO
Facebook: Variety Radio Online
Tumblr: Variety Radio Online