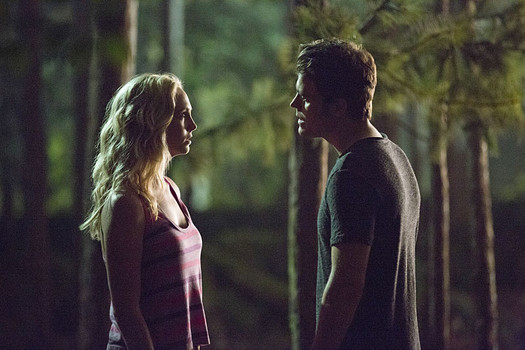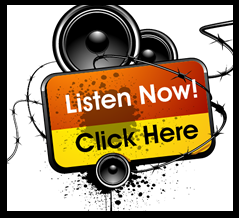 By: Kristin Trujillo (@kristin0409)
This week's episode begins with Stefan arriving at the autobody shop, where he's been working, to request a few days off. His boss is a jerk, as usual, so Stefan compels him to not only grant him the days off, but to also drive his car to the woods, bury Ivy AND give him a raise when he returns. Stefan is on a mission to find Enzo and get revenge for killing Ivy!
After inviting Caroline to a party at the swimming hole, Elena finds out that she's been spending time with Enzo since their road trip to find Stefan. Caroline also finds it strange that Elena speaks about Damon as if she hates him, rather than simply not loving him. Elena convinces Caroline to come to the party, and to bring Enzo, as this will be the first time in a long time that everyone will be together in one place.
Caroline calls Matt to find out what Alaric actually did to Elena, and to tell him that she doesn't seem like herself. He brushes it off and asks Tripp if he can go down to the party to join his friends. As Tripp is cleaning out his blood soaked van from his vampire killing spree in last week's episode, which Matt seems oblivious to, he tells Matt to bring Jay with him.
Tyler runs into Liv and Luke in the halls of Whitmore and asks Liv if she can spare a keg from the bar she works at. She tells him to stop by the bar later, and Luke accuses her of being mean to him because she actually likes him. (Ding, ding, ding…we have a winner!) Elena catches up to Liam a/k/a Cute Brag and invites him to the party, where she wants to introduce him to Caroline. He agrees and as he walks away, she sees Stefan standing in the hall. They have a cute little reunion, but something seems a bit off.
Back in 1994 land, Damon and Bonnie are still trying to find a way back to the present day. They walk the empty aisles of a grocery store, with the liberty to pick any grocery item they want (does the milk not go bad there?) as Ace of Base plays in the background. (I mean, can we all agree that the 90's soundtrack in Damon and Bonnie's scenes are amazing?!) The two continue to bicker as they pick up the ingredients for the pancakes that Bonnie hates as they hear a carousel outside begin to play. They go outside to check it out (leaving their groceries behind) and Bonnie takes this as a sign of hope.
Stefan and Elena are sitting down at Whitmore, catching up a bit, and she invites him to the party. He's reluctant to accept the invite, until she lets it slip that Enzo will be there. He asks if she's seen or heard from Caroline because he's been trying to call her to apologize for the "dinner from hell," but she hasn't returned any of his calls.
Meanwhile, Caroline and Enzo are sitting down for breakfast as she explains all the things he might possibly do at the party to make her kill him; such as mentioning Elena's feelings about Damon, mentioning Damon at all, and…mentioning Stefan. Enzo agrees and as he stands up to leave, Caroline notices something red on his shirt. She asks if it's blood or pie, hoping that it was pie, but lo and behold…Enzo killed one of the servers at the diner, Shirley. As usual, she freaks out and he shows no remorse.
Bonnie and Damon find no explanation for the paranormal carousel, except for Bonnie taking it as a sign that Grams wanted her to be in this place for a reason. She asks Damon what the first thing is that he'll say to Elena when they get back. He says that he'll apologize for killing Bonnie because she wouldn't stop talking and was pretty much useless without her magic. She stops listening as she stumbles upon Damon's car, which he definitely did not leave in the parking lot in 1994. He sits in it for a while and decides that he'll tell Elena how much he loves her, and then apologize for killing Bonnie.
Elena and Stefan continue to feed Liam information about how amazing Caroline is, and both agree that she's pretty much perfect. Liam asks if Elena and Stefan are together. (Talk about an awkward car ride)
At the swimming hole, Elena shows off in front of Liam, leaving Stefan open to escape in search of Enzo. Matt and Jay are talking about Sarah when Tyler walks over and immediately backs Matt up. Jay tries to get Tyler to snap, but he doesn't give in. Elena fails at getting everyone together to take jello shots, and her and Caroline realize that Stefan wasn't actually back to apologize to Caroline. When Elena returns to the swimming hole, Liam takes the opportunity to kiss her.
Caroline attempts to put ice in her cup, but realizes that Enzo never returned with it. As she mumbles about it to herself, a girl overhears and makes a comment. Caroline compels her to get the ice instead and the girl walks off.
On his way back from fetching ice for Caroline, Enzo senses that something, or someone, is following him. A stake goes right into one of the bags of ice. Enzo hits Stefan with the remaining bag, knocking him to the ground. As Stefan stands up, Enzo removes the stake and throws it in his direction. The stake goes past Stefan and hits Jay, who turns out to be a vampire hunter. Enzo texts Caroline that they have a problem, and she arrives as Stefan takes Jay's gun and points it at Enzo.
Damon and Bonnie fail to agree on what's happening to them in 1994 land. They fight over it and he retreats to a liquor store, where he finds someone named Kai. Kai reveals that he's been following Bonnie and Damon around, listening to them bicker. When Damon demands answers, Kai tells him to have a drink. As he takes a sip of bourbon, Kai tells him that he wants to kill him and reveals that he laced all of the bottles with vervain. He's clearly not a vampire because he tells Damon that he's unfamiliar with them, but he believes a stake would kill him. He begins to torture Damon, but Bonnie appears. He insults her because she can't do magic, but she looks at a candle and it lights. She tells Damon to run and says a spell that sets all of the spilled bourbon on fire. Damon returns in time to knock Kai out, and apologizes to Bonnie for calling her the most annoying person, because he clearly hadn't met Kai yet. (Yassssss!! Bonnie has her powers back?!)
As Tyler and Matt are about to load the keg from Liv into the truck, Enzo arrives and places Jay's body down instead. He tells Matt that his friend was a vampire hunter, and Matt seems pretty disturbed by the news.
Caroline catches up to Stefan and tells him that she didn't know what Enzo did to Ivy. He replies that he's going to kill Enzo because he reminds him of Damon, and all he wants to do is get away from everything. She realizes that his messages about an apology were all just a ploy to find Enzo. She tries to remind him that he cares about everyone there, and that she needs him. She begs him to stay if, even just a little part of him came back to check on Elena, Alaric or herself. He walks away, leaving her to cry alone. Elena sees that she's crying over him and comforts her.
Jeremy runs into the girl Caroline compelled to get ice and finds out that she never went. She says she was half way to the Sip-N-Serve (in Mystic Falls) when she realized how rude Caroline was, so she came back. Jeremy realizes that compulsion doesn't work when people return to Mystic Falls, so Sarah must know who Elena is.
Damon and Bonnie have tied Kai up at the Salvatore mansion and are demanding answers. He claims that he wasn't going to kill Damon, and that he only did what he did to help Bonnie get her powers back. He also tells them that her magic is the only way that they'll be able to get out of wherever they are.
Due to Matt's truck currently inhabiting a very dead Jay, Liv arrives to help Tyler get back to Whitmore. As he attempts to pick up the keg, she uses magic to push it away. She does it again when he tries for a second time. He'd already told her that he wasn't in the mood for her slick comments, so this pushes him over the edge. He gets in her face and asks if what she wants is to push him to his breaking point. To which she replies that it's easier to pretend he's a jerk so she doesn't have to worry about falling for him.
Jeremy is having trouble locating Sarah, so Elena and Caroline agree to search around the border of Mystic Falls. Caroline tells Elena that she wants to stay with her back in the dorms rather than living alone with vampire hunters on the loose. When Elena asks if she has feelings for Stefan, Caroline admits to it.
Enzo walks into the diner and sits next to Tripp. He stabs Enzo with a syringe full of vervain, but Enzo tells him that he can fight the vervain, unlike other vampires. He grabs Tripp by the neck, but releases him as he's shot with something through the chest. It's Stefan. Tripp doesn't realize that Stefan is a vampire, and asks that he leave Enzo with him because he has a certain way that he likes vampires to die. Stefan tells him to make it painful and walks out of the diner.
So many questions! Will Stefan alert the others to Tripp's actions (& save Enzo)?? Will we finally find out what the truth is about Sarah? Where the heck was Alaric? Will Bonnie and Damon find their way out of 1994 land? Who is Kai?
Tune in next Thursday, October 23 at 8/7c on The CW for more Vampire Diaries!
Twitter: @TheVRO
Facebook: Variety Radio Online
Tumblr: Variety Radio Online
//