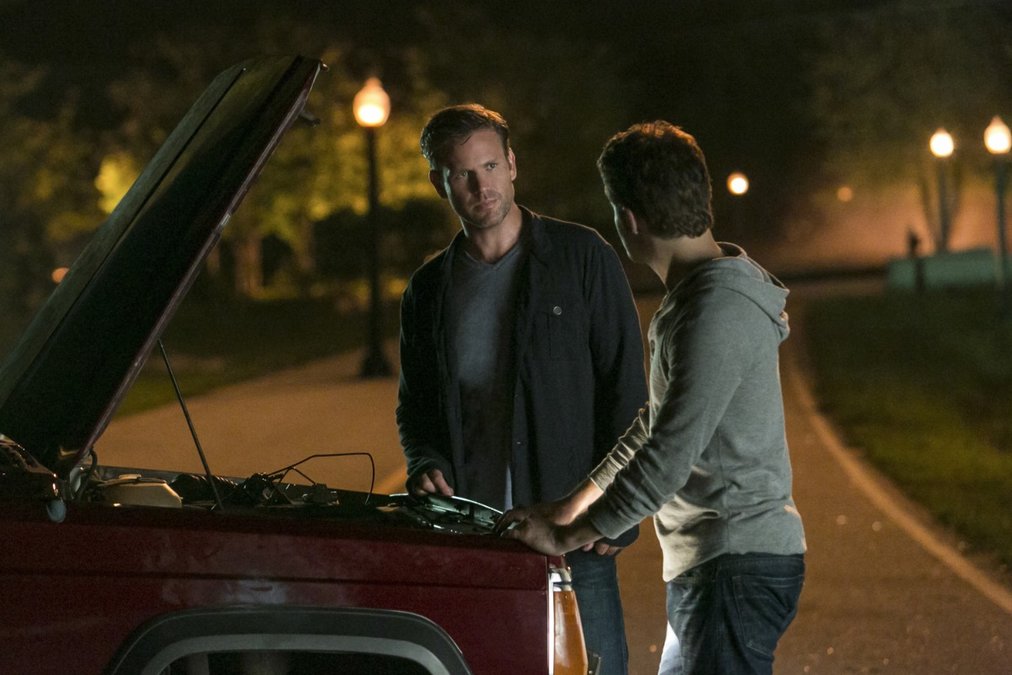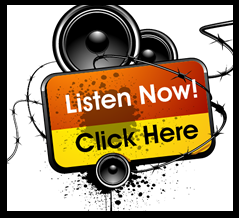 By: Kristin Trujillo (@kristin0409)
This week's episode begins with Ivy and two others trapped inside Tripp's murder van heading into Mystic Falls. As he passes the border, the three of them are killed as they were killed before becoming supernatural.
Damon and Stefan discuss the fact that Bonnie sacrificed herself for him (again!), and they decide to tell everyone that she wasn't with him. Damon is anxious to see Elena, but Stefan tells him that she had Alaric compel her to forget him because her grief was too intense to go on. Simultaneously, Elena is having a discussion with Alaric and asks him not to compel her to remember everything. He agrees, but suggests that she look into Jo because he was unable to compel her.
Matt brings Enzo some blood to drink while he's still being held hostage in Tripp's cell. He thinks they're safer with him locked in there, but Enzo brings up a good point. He asks if they'll be safe if he decides to tell Tripp the truth about his vampire friends and their "groupies." Tripp gives him until the end of the day to give up the information or he's going to take him into Mystic Falls. Matt realizes the severity of the situation and tells Caroline and Alaric where Enzo is. She finds out that Ivy is dead, and tells them that they have to bust him out before he gives Tripp their names. Stefan walks in and admits to handing Enzo to Tripp in the first place.
With an intense attempt at avoiding Damon, Elena is in her dorm room when he knocks on her door. She tells him she's not ready to see him yet, and hides on the other side, refusing to open it. He tries to explain that their feelings were real, and when she finally unlocks the door, he pushes it open only to find that she's gone. She calls Stefan and tells him that she jumped out of her window. She's afraid to see Damon because she feels like she's finally happy. She's distracted when Jo walks into the hospital and places her coffee down on a table. As instructed by Alaric, Elena takes a sip of her coffee to see if it's laced with vervain, but it's not.
Sarah catches Matt in Tripp's office and asks him for information about the Salvatore's. She tells him that Zach Salvatore is her father and that both of her parents were killed by animal attacks. He directs her to the section of animal attack records. (One thing confuses me about this situation. She was attacked by Elena and they told her it was an animal attack. But now that she's back in Mystic Falls, isn't she supposed to remember everything? So why is she believing that her parents were actually killed by animal attacks? Come on, Sarah…get it together!)
As Alaric walks into his office, he sees Damon sitting at his desk. Damon isn't happy that Alaric compelled Elena to forget him. He wants him to uncompel her, to which Alaric agrees as long as she tells him it's what she wants. So much for a happy BFF reunion!!
Stefan is helping Caroline rescue Enzo before he reveals any information about them, but when they reach the cell Enzo is gone.
Jo questions Elena about a patient from the corn maze who was never admitted despite the fact that she should've been. Apparently Liam told Jo that Elena treated the girl (ugh. Liam.). Jo tells Elena that she knows her and Alaric are vampires, and threatens that if any blood bags go missing, she knows where to go first.
After breaking into Elena's dorm and realizing that there are no pictures of him there, Damon sits on her bed and begins to draw himself into one of them. Jeremy walks in and wants to know why Bonnie didn't come back. Damon tells him that she wasn't with him because she found peace. He can tell that Jeremy is still broken about her being gone, so he does the best he can to try and comfort him.
Elena has some questions of her own for Jo. She asks how she knew that her and Alaric were vampires, and wants to know why she's not freaked out about the idea of vampires. She tells her that only one type of person would be able to resist compulsion…a witch. While Jo doesn't deny or confirm the accusation, we're left to assume that this is what she is.
Matt and Sarah break into Tripp's locked desk drawer and find Ivy's cell phone. At the top of the list is Caroline's name. Matt calls her and tells her that Tripp knows what she is and probably knows where to find her.
Damon calls Bonnie's cell phone and leaves her a message because he wants to hear her voice. He thanks her for what she did for him and apologizes as well. He tells her he might miss her a little. As he's leaving the message, he receives a phone call from Elena. She agrees to meet with him at her dorm, but as he's getting ready to see her, Tripp walks in and tries to attack him. Damon fights back but is shot in the back by two of Tripp's minions.
Finally arriving at her dorm, she finds the door open and Damon's phone on the floor. She calls Alaric for help, and as he's leaving his classroom Jo sneaks up on him. He tells her the truth about going to save his best friend who just came back from the dead.
Damon wakes up in Tripp's murder van with Enzo. Enzo tells him that Stefan is responsible for his incarceration and when Damon asks why Stefan turned him in, Enzo jokes that he was probably jealous of his accent. Elena and Caroline race to try and stop Tripp from driving into Mystic Falls with Damon and Enzo. Elena tells her that she's decided to get her memories back when this is over.
Stefan and Alaric are at another road leading into Mystic Falls to try and stop Tripp. Alaric tells Stefan that he's not the only one who gave up on finding Damon. They're the lucky ones who run into Tripp, and as Alaric tries to knock him out, Tripp steps on the gas with Alaric hanging through the window and drives passed the border into Mystic Falls.
Alaric begins coughing up blood in the grass and Stefan crosses the border to save them. He begins bleeding from his gunshot wound that originally killed him. He saves Enzo and Damon as Jo tries helping Alaric. He begins to lose consciousness and stops breathing completely while she's doing chest compressions. He suddenly gasps for air and is confused as to how he's alive. (I don't know about anyone else, but I was about to have a fit when he stopped breathing!)
Caroline informs Elena that Stefan told her what happened with Alaric. With the magic stripped away in Mystic Falls, Jo saved him as a human, which means he's no longer a vampire…which means he can't compel Elena to remember Damon.
Jeremy finally shows his grief over Bonnie being gone. He smashes his phone and a few bottles of liquor on a pool table at the Salvatore mansion with Matt and Sarah.
With Alaric recovering at the hospital in Mystic Falls, he apologizes to Elena over the phone for not being able to compel her memories back. Jo walks in and tells him that she's having him transferred to Whitmore, and he thanks her for giving him back his life.
A brotherly pep talk pushes Damon to meet with Elena once and for all. As he leaves, Stefan sees Caroline walk past the window. He runs after her and asks what they can do to go back to being friends. She's not sure she wants to be friends anymore after everything he's done and walks away from him.
Elena is at her dorm looking at her box of Damon memories as he knocks on her door. She finally opens the door and the two stare at each other as the episode ends.
Tune in next Thursday, November 13 at 8/7c on The CW for more of The Vampire Diaries, and to see a jealous Damon pushing Liam's buttons!
Twitter: @TheVRO
Facebook: Variety Radio Online
Tumblr: Variety Radio Online
//