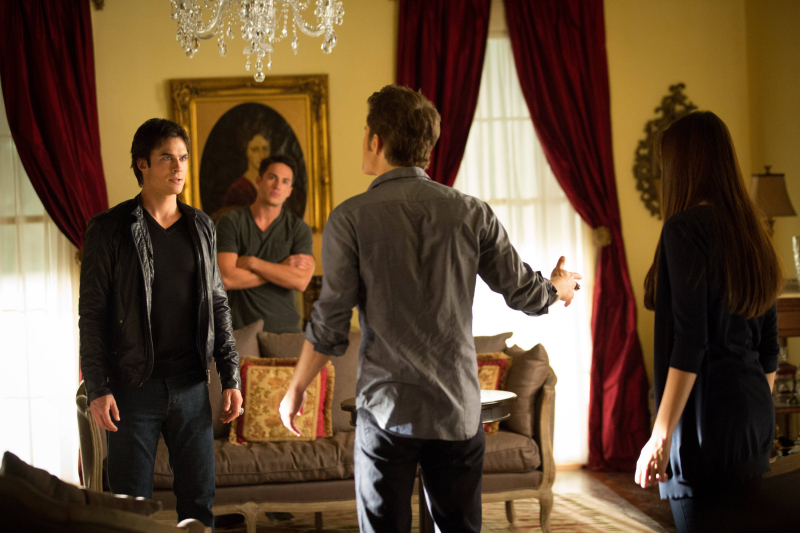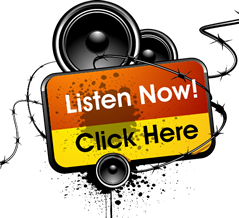 This episode starts with Jeremy stocking up in The Grill, and he's captured by Connor, who then also captures Matt and April. He sends a text to Damon, Stefan and Tyler (the only 3 he knows are vampires) and tells them to come and get them. It's also revealed that Jeremy's memory of the conversation with Connor at Klaus' house has been erased. The entire gang come together to try to stop Connor, but Stefan and Klaus don't want Connor dead, so Stefan runs interference. He convinces the others to leave it, whilst Klaus gets Tyler to back down by reminding him of what he knows about his trip to break the sire bond, not knowing that Caroline is listening. Stefan successfully gets Matt and April out, but Jeremy stands on a trap so Stefan can't save him.
Elena enters the Grill, knowing that Connor doesn't think she's a vampire, and attacks him (he shoots Jeremy in the stomach in the struggle). The 2 are at an impasse when Stefan saves Jeremy, then takes Connor before Elena can kill him. Elena heals Jeremy, but his blood makes her hungry so she turns away. He tells her that he knows she won't hurt him, and then tells her about the mark and his day with Connor, as well as that he'd been compelled. She was shocked, and realised immediately who was to blame. Damon finds Stefan and Connor, and after Connor is let go by Stefan, Damon grabs Stefan's heart in his chest – ready to rip it out if he doesn't get a satisfactory answer, which he does, and he agrees to help. Unfortunately for Connor, he bumps into Elena, who drinks from him, and he stakes her. However, he missed her heart, and she breaks his neck.
Later she takes his body to bury him, and Damon and Stefan turn up to convince her she's ok. Klaus doesn't know that the hunter is dead, so his response will certainly be interesting. Jeremy meets with April and Matt, and it's revealed that Caroline has wiped April's memory, following Tyler's revelation that he was only looking to help other hybrids, not have an affair with Hayley. Jeremy gives April his vervain bracelet, and Matt leaves. Jeremy looks down and realises that he now has the start of the hunter's tattoo on his hand. Meanwhile, Professor Shane has been helping Bonnie try to regain her magic, and eventually succeeds. Damon tells Stefan that he's going to help him find the cure for him, not for Elena. The episode ends with Elena back home, and she sees a blood trail. She follows it to the bathroom where the floor is covered in blood, and written on the mirror in blood is the word 'killer'. She blinks and it's all gone.
This episode was very strong, and really helped move the story along. There have been some great developments to characters this week, in particular Jeremy but also with Elena. I can't wait to see next week's episode to see where they're going to take the storyline.
Twitter: @TheVRO
Facebook: Variety Radio Online
Tumblr: Variety Radio Online