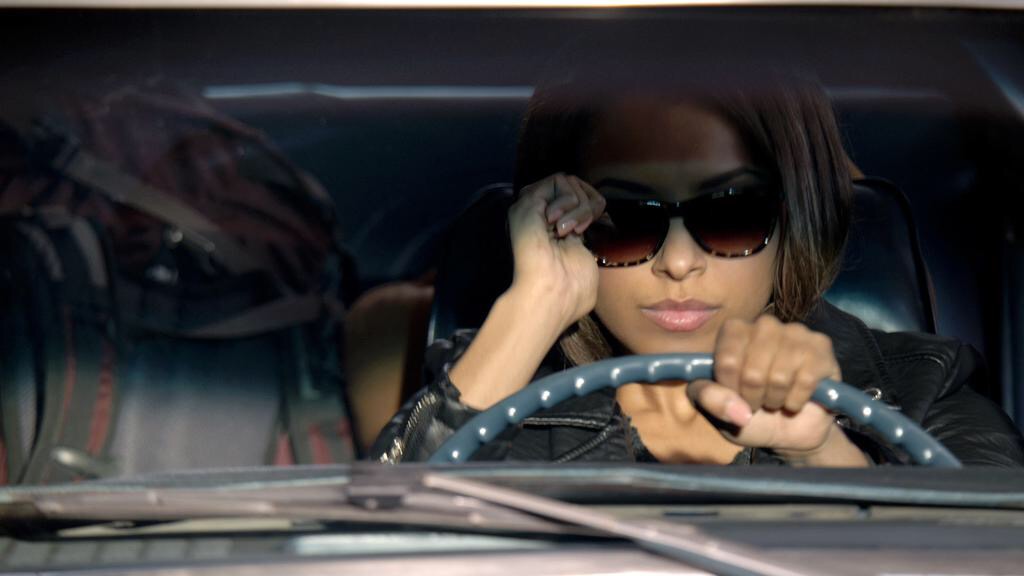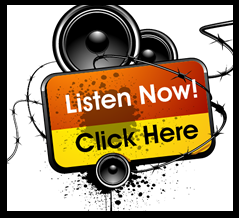 By: Kristin Trujillo (@kristin0409)
This week's episode begins with Bonnie cooking herself a birthday breakfast while listening to Ice Cube's "Check Yo Self" in 1994 land. In present day, while Jeremy lifts weights (thank you), Elena arrives with several balloons to celebrate Bonnie's birthday. Jeremy thinks it's depressing considering Bonnie won't be there to celebrate with them, so Elena takes the opportunity to question him about the art school application she found in the garbage. Despite the fact that he has a great portfolio, he's failing his current classes and refuses to leave without knowing if Bonnie is ok.
Caroline finds excuses to check in on her mom. This time? Asking how many eggs she uses for a cake recipe so she can begin making Bonnie's birthday cake. The catch is that the birthday cake is already on the table and is beautiful! Caroline is distracted by Ms. Cuddles, who is sitting patiently on the table along with the cake. Stefan arrives and is told that Caroline stole the original Ms. Cuddles and buried her in her backyard. When she realizes that the original is out there alone, like Bonnie, Caroline makes it her mission to find it. Especially since this is the one thing she can do anything about in her life at the moment. Stefan realizes how crazy this sounds, so he opts to join her.
Clearly in another mindset, Damon sweetly whispers, "Happy Birthday, Bon Bon," to a plate of cupcakes right before Elena walks in. She wants him to know that she's ok with the fact that they kissed and that the two of them are really good. As the two begin to kiss, they're interrupted by an unwanted guest…Kai. He wants their help in delivering Jo a letter he wrote. He explains to them that he's enjoyed being a sociopath and not being hurt by things the way others are. Apparently when the merge happened, he absorbed certain qualities, like empathy, from Luke along with his ability to do magic. Now he can't stop thinking about how Luke died and how Liv's life is now ruined. He googled how to process emotional pain and found that writing a letter and burning it would help to heal. He did this and felt like an alien excreting fluids because water began to pool in his eyes. While Damon and Elena realize that this meant Kai was actually crying, he continues that the feelings were still there even after he burned the letter. He needs Jo to know how sorry he is for destroying their family. He asks Elena to at least realize there might be something good inside of him, past all of the horrible things he's done, and reminds her that she did this with Damon. Damon isn't buying it, but Elena thinks there might be something Kai can do for them in exchange for giving Jo the letter.
Still making good on his promise to not kill Matt, so long as Matt does whatever he says, Enzo takes him to see Sarah Salvatore. Matt refuses to be his bitch for the rest of his life, but when Enzo threatens to pay another visit to his mother in South Carolina, Matt reluctantly agrees to "get to know" Sarah.
As Kai looks at the destroyed ascendant and tells Damon and Elena there's no way he can bring Bonnie back with it. Damon uses Kai's newfound empathy to explain the sad reality of Bonnie having to celebrate her birthday all alone. He asks if they can at least use the ascendant to send Bonnie a message of where to find some magic. Damon reminds Elena that Ketsiyah's magical blood is still on Silas's tombstone near Nova Scotia. If they can remind her of that, she can tap into that magic to try and make her way home. Kai is suddenly thankful that the idea of Damon and Elena together is still revolting to him, despite his newfound "humanity." Jeremy arrives and demands to know what Kai is doing there.
While Caroline and Stefan bicker as she digs for the original Ms. Cuddles, Stefan refuses to help so as to avoid getting calluses but also refuses to leave, which puts a hidden smile on Caroline's face.
Jeremy isn't sure he buys the story about Kai absorbing some of Luke's great qualities, even though Kai points out that he would've been happy to have absorbed Luke's hair, the fact that he was gay…but not his height, he wouldn't have been happy with that at all. Jeremy doesn't think they should trust a guy who changed personalities overnight, but Kai reminds him that it's sort of like Elena in reverse. She was dating the good Salvatore when she was human, and then became an "undead blood vacuum" and started dating the bad one.
In an attempt to find Kai, Liv performs a spell that her and Luke discovered as kids. While playing hide and go seek, they'd cheat and do a spell that allowed them to see through each other's eyes. While doing the spell now, she finds out that Kai is at the Salvatore house with Damon. Tyler reminds her that if she kills Kai, their entire coven will die, including herself. He pleads for her to reconsider, and it seems as though she will, but then she whispers a spell into his ear that knocks him out as she rests him on the ground.
Matt unsuccessfully attempts to hit on Sarah with an effort Enzo deems as an epic lack of game. He demands that Matt hand over his jacket, wallet and cell phone in order to get him back on track with her.
Kai explains to Elena, Damon and Jeremy that their effort to send Bonnie a message in 1994 land will be similar to the movie ghost. Bonnie will be Demi Moore, and they'll all be a collective Patrick Swayze. As he still adjusts to current pop culture and learns things that have happened while he was locked in the prison world, he expresses sadness regarding the passing of Patrick Swayze. Don't worry, Kai, it still upsets us too! As they all close their eyes, Kai begins a spell that transports them to 1994 land. They quickly realize that Bonnie can't hear them, and they're not able to touch anything, which will make the task a difficult one. Bonnie begins looking at videos her and Damon recorded while they were locked in 1994 land together, and then grabs a bottle of bourbon. Damon recognizes it as the oldest bottle of bourbon in the house; one they agreed to drink together if they ever got to a point where they couldn't take being trapped there alone for one more day. The worst part about it is that they also agreed to kill themselves if this happened. Before they get a chance to figure out how to save her from killing herself, they all wake up in present day. Kai believes the spell requires too much magic since he's now bleeding from his nose. He reveals that he'd tried everything in the book to try and kill himself when he was alone there as well, but nothing worked. Damon tells them that he scribbled notes in an atlas about Nova Scotia, but they have to find a way to get Bonnie to see it. Sarcastic Kai makes an appearance in trying to prove that he can't bring all of them back by asking Elena if she'd like for him to reanimate her dead parents while he's at it. He apologizes for being insensitive, and then Jeremy asks if he'd be able to send just him. Kai believes it might just work. He can focus all of his magic on just one person and it might be enough for him to physically interact, so long as he can hold the spell. If he can't, and the magic overwhelms him, he won't be able to pull Jeremy back, and he'll be trapped there for eternity. Elena tries to discourage him, but Jeremy stands firm.
Stefan teases Caroline as she continues to dig for Ms. Cuddles and tries to anger her into realizing her true emotions. She pushes him twice and then knocks his feet out from under him with her shovel. She snatches his flask and takes a drink before he pulls her legs out from under her as well. The two lay on the ground next to each other and she admits to feeling a little better.
Matt sits on a bench with no jacket and is approached by Sarah. When he tells her that he's trying to get back to Mystic Falls, Virginia, she informs him that he's sitting on a bench for the campus bus, and won't get anywhere close to Mystic Falls. He claims that his buddy left him and that his jacket and cell phone were in his car, so she offers to show him where he can catch the correct bus. She suggests stopping at a café along the way for some coffee, but he tells her his wallet was also in the car.
Damon can't watch Kai and Jeremy anymore, so he retreats to his room (Elena follows). He finds the bottle of bourbon that Bonnie is drinking in 1994 land, and takes a sip, making true on his promise to drink it with her. Elena asks if Kai was right when he said that Elena would probably still be with Stefan if she were still human. Damon reminds her that she'd chosen Stefan and was on the way home to him when she died. She's confused and goes to check on Jeremy, but realizes that her and Damon are locked inside the room by a magical barrier.
Kai's spell proves effective when Jeremy is able to locate the atlas and open the pages to Nova Scotia. Suddenly, the atlas drops to the ground and Kai notices blood forming on his white shirt. The two are pulled out of 1994 land to reveal that Liv has stabbed Kai through the stomach. Jeremy tries to stop her, but she uses her magic to throw Kai and Jeremy across the room. Kai uses magic to throw a fork into Liv's neck and then begins to pour alcohol on her, claiming that the memories of burning someone to death are coming back to him. He grabs a candle while Liv encourages him to kill her. With his newfound humanity, he struggles with following through, and tries to convince himself that he doesn't care about her. While he hesitates, Liv uses magic to throw the fork she removed from her neck into his chest, knocking him to the ground. Jeremy throws something back at Liv while Elena and Damon realize Liv is trying to kill Kai. Jeremy drags Kai into the kitchen and asks him to send him back to save Bonnie.
After facing possible defeat, Stefan asks if he sees an ear sticking out of the ground. Caroline thinks he's kidding, but when she checks it out, she finds Ms. Cuddles! He tells her they can clean her up and make her good as new just as Ms. Cuddles' head falls off. Caroline begins to laugh and just when it seems as though the two will finally kiss, Caroline hugs Stefan and begins to cry. Finally releasing her emotions.
Damon and Elena hear Liv searching for Kai below them, so Damon kicks the wall on top of the fireplace and throws down the bottle of bourbon. As the alcohol drops into the flames, an explosion tosses Liv across the room, breaking the barrier locking them in.
A tearful Bonnie continues to drink the bourbon and then heads into the garage where she turns on Damon's car. She locks herself inside so she can inhale the fumes, but she doesn't know that Jeremy's relentless self is there with her. After sad goodbyes and apologies to her friends, she records a message for Jeremy to fight for the life he wants to live, to never give up and to stay strong. She remembers that this is what her Grams said to her and, as she realizes she doesn't want to die there, she fights to get up and stay strong. She falls to the ground from breathing in the fumes, but Jeremy manages to hit the button to open the garage.
Finding an unconscious Kai and Jeremy, Damon feeds Kai some of his blood, and Jeremy wakes up. He tells them that Bonnie is going to be okay. Elena suggests that Jeremy submit his application for art school, and reassures him that she's going to be okay as well. She wants her brother to do as Bonnie wanted; to live the life he wants and to be happy.
Liv wakes up in her own bed with Tyler watching over her. He expresses anger over what she'd done, and tells her that he convinced Elena to give her some of her blood to heal her. Now that he knows she's ok, he doesn't want to see her again. He would've done anything for her, but she chose death over him.
Pleased with Matt's accomplishment, Enzo reveals that he's going to make his way into Sarah's life and make her do things until she begs him to make her a vampire. He wants to prove that Stefan can't protect her.
Following the events with Kai, Jeremy and Liv, Elena tells Damon that Jeremy has to move on with his life and so does she. He doesn't like where this conversation is going, but she tells him even though she's made a lot of mistakes in her life, he wasn't one of them; she always finds her way back to him.
While Stefan continues to try and heal Caroline's emotional pain, Damon and Elena make up in his bed and Bonnie finally finds the atlas Jeremy left on the floor! She finds the note from Damon about Nova Scotia, and sets out in his car to find her way home.
Tune in next Thursday, February 12th at 8/7c on The CW to watch what I'm sure will be a tearful goodbye to a beloved character, and for more of The Vampire Diaries!
Twitter: @TheVRO
Facebook: Variety Radio Online
Tumblr: Variety Radio Online
//