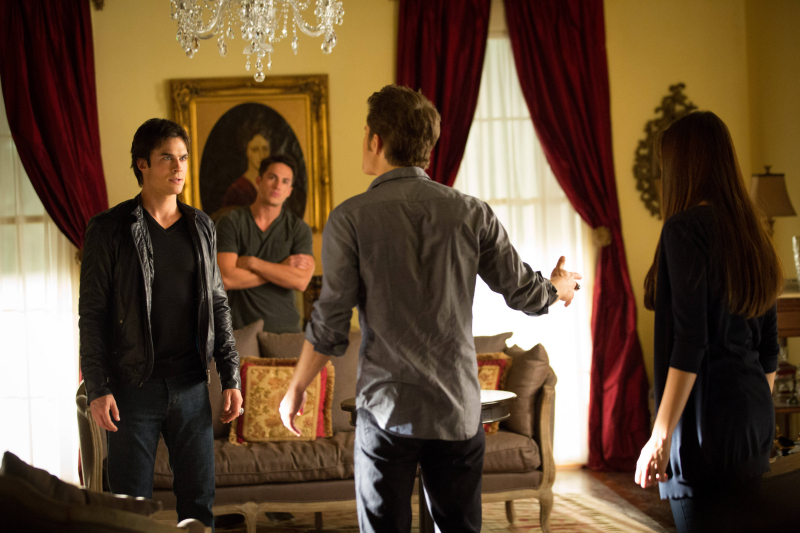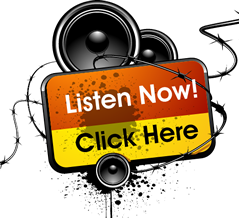 This episode had a double focus – Stefan's attempt to learn more about The Five, and Elena and Damon's trip to teach Elena how to feed properly. Starting with the latter, the 2 join Bonnie on her trip to the university where her Grams used to teach, as she'd had a call from Professor Shane telling her he had some of her things. Bonnie meets with him, and he reveals he's a true believer. Meanwhile, Elena has difficulty taking her first victim as she sees that she has a baby sister, but later they attend a frat party and she goes ahead and enjoys herself, reveling in the hunt. It's only when Bonnie reappers that she realizes what she's doing, and walks out of the party. They all agree to go home, and Damon and Elena have a brief heart-to-heart before Elena reveals she doesn't want to be like him. Stefan appears, and she tells Stefan that she doesn't think she'll survive being a vampire.
Meanwhile, Stefan has been using Klaus and Rebekah to learn more about The Five. We're told a story from 900 years ago where Rebekah fell in love with Alexander (one of the original five). The flashbacks show some of the interactions between the 2, as well as with Klaus and Elijah (we also get mentions of Kol being out of control in the East, and a brief mention of Finn). Alexander tells Rebekah about the mission of The Five, and what is hidden at the center of the map (which is made from the tattoos they have). However, he reveals that he knows what she is, and daggers her, whilst the others dagger her siblings. However, they fail to realize that the dagger doesn't work on Klaus, who seeks revenge and slays them all, before undaggering all of his siblings, minus Finn (who is a 'dullard'). After Stefan learns this, it's revealed that at the center of the map is a cure for vampire. Rebekah and Klaus argue, and she walks about before they learn the location of Alexander's sword (which holds the key to deciphering the map, though they did threaten Jeremy to get him to draw what part of the tattoo has already been revealed (more is revealed after each vampire kill). Stefan later tricks Rebekah into telling him, before Klaus daggers her. Klaus leaves to find the sword, telling Stefan to inform no one of their plan, and to hide Rebekah's body.
The episode ends with Connor escaping and killing his hybrid guard, and he appears at Professor Shane's office asking why he sent him to Mystic Falls.
This was probably my favorite episode of the season so far, using 2 storylines to keep the viewers interested, whilst ensuring further development of the overall story. The Originals are one of my favorite aspects of the show, so having 3 of them physically appear, and 2 others mentioned, was certainly a massive bonus for me. A very enjoyable episode, and I can't wait to see what will happen next in the coming episodes.
Twitter: @TheVRO
Facebook: Variety Radio Online
Tumblr: Variety Radio Online