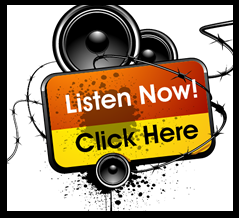 By: Kristin Trujillo
Be still our vampire loving hearts! "Promised Land" proves to be an episode packed with crazy traveler antics, classic Damon-isms, perfect hair and a shocking death that was sure to leave viewers with their jaws on the floor. The latter being the one factor that sets this episode apart from those preceding it.
The episode starts out with Damon forcefully, and unsuccessfully, interrogating a traveler-hijacked Mr. Sykes on the whereabouts of Stefan, Elena and Markos. Apparently, the witch's curse that the travelers are looking to destroy will undo all magic, including vampires, werewolves and hybrids, but they need to drain the last two doppelgangers of blood in order to break it. Cut to some sort of warehouse where Stefan and Elena are being drained of their blood by Markos, the diabolical traveler leader. Someone rushes in and unlocks the restraints holding Stefan to a metal table, but we don't get to see who that person is just yet. Guesses on who that was, anyone? Stefan finds Elena and they escape the warehouse. Before setting out on foot to figure out where they are, Stefan makes a collect call to Damon where their typical brotherly banter ensues; all while Elena is failing epically at shooting rocks with a slingshot. Damon agrees that Markos needs to be found and killed, so he promises to "strap on the hero hair" and save Mystic Falls.
Enter ghostly Enzo! Ah, that British accent gets me every time! After being promised a ride back to the living by Damon, Enzo is none too happy to still be stuck on the crumbling other side. Bonnie still hasn't come clean that Liv isn't actually creating a spell to keep her from disappearing along with the impending collapse, so she's not very happy about being put in the middle…again.
We go back to the weakened Stefan and Elena on a highway in the middle of nowhere, entertaining themselves with failed attempts at vampire running and hitchhiking, but never failing to deliver insightful conversation. Stelena fans unite! Not for long though. The two begin talking about Caroline and how happy she always is. As if the Steroline shippers didn't have enough ammo! Elena finally gets someone to stop, and we see that it's Maria…the traveler whose husband currently inhabits Tyler's body. Oh no! However, we find out that she's actually the one who saved Stefan at the warehouse. Thanks, Maria!
Liv and Luke are sitting at a diner discussing the anger of their coven because Luke failed to keep the doppelgangers, Stefan and Elena, safe. Luke blames it all on 'Casper the English Ghost' a/k/a Enzo. Liv decides that in order to make things right with their coven, to keep their magic and to break the curse, they have to kill Stefan and Elena. Oh hell to the no!
Bonnie and Caroline are packing while Caroline makes a plea for Bonnie to bring Tyler back from the other side with her when Liv does the spell, forcing Bonnie to finally come clean that there is no spell to save the other side.
Damon successfully lures Markos to the Salvatore mansion by traveler-napping all of the traveler bodies that Markos had stored in a cave…complete with a ransom note and all. Classic Damon. As the two are discussing the traveler's plan to eradicate the witch's curse, loaded with Damon-isms and drenched with sarcasm, Markos announces that the spell has already begun. We begin to see random Mystic Falls citizens, who are actually travelers, clenching a test tube of doppelganger blood in their hands until it breaks, all while chanting their usual traveler nonsense. Have I mentioned that the travelers annoy me?
Meanwhile, Maria is driving Stefan and Elena back through Mystic Falls so that she can be reunited with her husband and stop the spell, but they're stopped by Liv who stands in the middle of the street. Maria backs up and is met by Luke. They are locked in the car stuck in drive, and the car runs straight into Liv's magical force field where the front of the car crumbles, killing Maria. As they're explaining to Stefan and Elena that one of them needs to die in order to break the curse, their magic fails. They're all now aware that the spell has begun. As the magic begins to unravel the witch magic, the vampires begin to experience the deaths they originally endured…Elena starts to choke on water and Stefan and Damon have gunshot wounds to the abdomen. The ruthless travelers begin to bleed from their ears and nose until they collapse in the square.
Julian a/k/a the traveler currently inhabiting Tyler's body is locked in the dungeon at the Salvatore mansion, and uses the vampire hearing abilities to send a message to Damon in order to get rid of Markos. Damon offers to show Markos the wine cellar and ends up shoving a key under the door for Julian to set himself free. He does and attempts to kill Markos as a hybrid, but quickly realizes that his fangs aren't there. The kidnapped travelers begin to wake up, and Markos kicks Damon out of his own house. So rude! Not before Damon grabs his signature leather jacket though! You can't have that, Markos!
Damon is walking along a dark, empty road when 'little Gilbert', Jeremy, pulls up in his car and tells him to get in. Back in the dorm, Caroline and Bonnie are continuing to pack, but Bonnie seems preoccupied. She tells Caroline that she believes she's found a way to bring everyone back from the other side, but she needs Enzo's help. She needs Enzo to find Maria on the other side and bring her to Bonnie because she's the only traveler who knows the spell and is on their side. As Jeremy brings Damon to meet with Stefan and Elena, Matt informs them that he brought all of the blood bags he could find, which would only last them a day. Elena kisses Damon and you can see a hint of pain on Stefan's face. He tells Matt and Jeremy to head back to Mystic Falls, and tells Damon and Elena to take Jeremy's car while he stays behind to wait for Caroline and Bonnie. We see Enzo on the other side talking to Maria, but the wind picks up and sucks her into oblivion, spoiling Bonnie's plan. Caroline meets up with Stefan alone as Bonnie waits for Enzo, and they're met by Julian f/k/a Tyler.
Enzo informs Bonnie that they hit a snag and she knows that there's no stopping the spell to break the curse now. Julian asks Stefan and Caroline where his wife, Maria, is and is distraught when Stefan informs him of her death. He blames Stefan because Maria set out to save him and Elena from the spell. He shoves Stefan and Caroline tries to snap his neck, but he spins around and…wait for it…rips Stefan's heart right out of his chest! Noooooooooooooo!!!!! As Bonnie is still talking to Enzo, she sees Stefan and knows that he's been killed. He asks if she found a way to bring everyone back and she tells him that she lost the only chance they had. He grabs her arms and disappears. We then see Caroline clutching Stefan's dead body in the street as she screams for help. I don't know about any of you, but the sadness that consumed Caroline over his death was enough to make me teary eyed as well!
Now, I have to say that I believe that Stefan's death was simply for the shock factor. I have faith in Bonnie that she'll be able to find a way to break the spell and bring everyone back. Stefan was one of the main characters of the show, and if he were truly going to leave, he would've had a bigger send off than that! Now, does this mean that if Bonnie is able to break the spell, possibly regain her own powers and bring people back from the other side…maybe we'll get to see our beloved Alaric? Aunt Jenna? Lexi? Kol? I mean, Klaus and Elijah could use his help in New Orleans, don't you think? Can you just imagine the bromance between Damon, Enzo and Alaric? Yes, please!
Until next week, my fellow vampire lovers…
Twitter: @TheVRO
Facebook: Variety Radio Online
Tumblr: Variety Radio Online
//