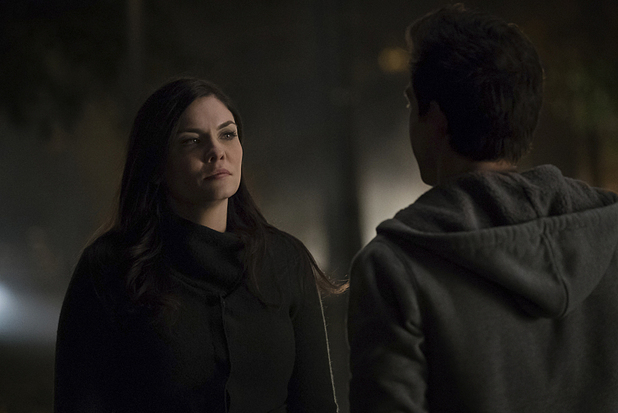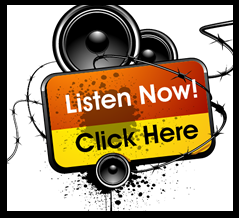 By: Kristin Trujillo (@kristin0409)
This week's episode begins with Caroline being awoken by strange sounds coming from downstairs. As she slowly heads down to check on things, she approaches a window with the curtains drawn. At the window, she's startled to see Colin, the patient from the oncology center. She quickly opens the door and he asks what she did to him before he collapses on the floor. She calls Stefan for help and the two wonder how Colin even found her. As Colin sleeps on her sofa, Stefan has an idea and asks Caroline if Liz could've put the house under her name. He walks over to the window curtains and pulls them to the side, letting the sunlight shine through…only to find that Colin's skin begins to burn. The two realize that Colin is now a vampire, which means after Caroline fed him her blood, he died.
While Tyler and Liv contemplate the idea of spending the rest of the day in her tiny dorm bed, they're surprised when her father knocks on the door. When Liv answers, Tyler hides behind the door and discovers that today is Liv and Luke's birthday.
Jo continues to struggle with mastering her witch powers as she tries to revive a plant in the hospital. Yes, an actual plant. With a look of defeat upon her face, Elena arrives and lifts her spirits when she tells her that the daylight ring Jo made for her actually worked. Stefan interrupts them when he rushes into the clinic with Colin. After requesting his scans from Duke, Jo compares the scan from the previous week with the one they just took and realizes that he is now a stage 10 cancer patient. Stefan, Damon and Elena realize that Caroline's blood didn't help him; it actually sped up his cancer. Damon wonders why he's even there as Liz and Caroline arrive, informing him that Caroline fed her her blood, so the same thing will happen to her. Outside, Elena questions Stefan on why he didn't stop Caroline from giving Liz her blood. Caroline overhears their conversation and tells them that Jo has an idea. Jo tells Damon that maybe they can slow down Liz's condition if they give her a full blood transfusion (from a human).
Damon reminds Elena of his closeness with Liz as they await the results of the transfusion. Caroline expresses guilt over what she's done and Stefan tries to calm her. She does have a valid point though, when she asks how a hospital can fix people when they can't even fix their coffee machine! Priorities, people! They're distracted by loud noises coming from Colin's room, so they rush over to find him stabbing himself in the chest. He demands to know why he can't die and why he can hear his tumors growing. After rushing to Caroline to beg for her help in letting him die, Damon vamps over and rips his heart out. When she asks why he did it, he informs her that the transfusion didn't work, so she didn't just kill Colin. That's a tad harsh, Damon! Caroline storms out after agreeing with him that she's killed her mother.
After failed attempts to get in contact with Caroline, Elena visits with Liz. She wants to know if the transfusion worked, and Elena finds it difficult to tell the truth. Liz can tell that she's lying, so, after calling her out on it, Elena tells her that the transfusion failed to stop the cancer cells from replicating. She lies again when she tells Liz that Caroline is ok, but Liz is too smart to be gullible. In a heartbreaking moment, she asks Elena if Caroline will ever be able to forgive herself for what's happened.
Stefan finds a frantic Caroline picking out flowers for Liz's memorial service and decides to point out the fact that her mother is still alive. She doesn't feel like she deserves to feel better because of what she's done, but Stefan reminds her that she did what she did out of love for her mother. She doesn't know what to say to Liz, so she's avoiding her. Stefan tells her a story about his own mother when she became ill and how, when she passed, he wished he'd had more time with her. Caroline is afraid that Liz won't forgive her, but Stefan reassures her that Liz doesn't believe there's anything to forgive. She takes his hand and they head back to Liz's room.
At dinner with their father, Liv and Luke try to convince him to allow Jo and Kai to merge instead of them. He believes they're trying to avoid anyone merging and tells the wonder twins that if no one merges, their coven will die when he dies. He tries to remind them that this is what they were born to do, but Liv tells him that they were just the backup plan because of Kai's ability to siphon magic. Their father continues by saying that when the twins merge, the victor absorbs certain traits from the other and their souls combine to create a new being.
Tyler breaks into Alaric's place and unhooks Kai from the machines keeping him asleep. He's caught by Damon and, although his first instinct is to attack Tyler, something changes his mind. After calling him a beautiful moron, Damon stabs him in the neck with the medication that was keeping Kai knocked out and then calls Liv from Tyler's phone. Damon asks "twinderella" to speak with her father and wants to know if a mercury/venus conjunction would be enough of a celestial event to perform the merge. He wants their father to continue getting Liv and Luke to merge because, if not, Kai will be hell bent on doing it himself. Kai wakes up and isn't happy that he no longer has magic to use on Damon, but quickly changes his tune when Damon tells him that he needs a magic siphon. Kai sees Tyler lying on the ground, says "Hi," and then suggests that he and Damon discuss his fee.
Damon, Elena and Kai are back in Liz's room at the hospital, where Damon wants him to siphon the magic out of her. When Liz tells Kai to get on with it because listening to him talk makes her want to die, he actually manages to help. Jo walks in and demands to know what's going on. In another room, Damon tells her what the objective was and that Kai wants to merge tonight in return. Kai stops siphoning the magic out of Liz, and even though she seems a bit better, she begins to have a heart attack. When Elena tells him to help, he disappears. Damon tries to reassure Jo that everything has been taken care of, but his neck is snapped by an invisible Kai. He reveals himself to Jo and drags her out of the room.
Outside of the restaurant, Liv and Luke's father tells them that he's proud of them. He takes their hands and tricks them when he begins to merge them in the alley. The merge is stopped by Tyler, when he arrives and knocks their father out. Luke tells Liv that he'll be right back and asks for her to trust him.
Kai and Jo arrive at a park, where they begin their merge. As the wind picks up and the leaves begin to blow, Jo stops chanting and falls to the ground. Kai is confused until Luke appears. Luke tells Kai that Jo will be fine because he's going to merge with him instead. As only Kai can do, he sarcastically begins to laugh and tells his little brother that it won't work because they're not twins. Luke realizes this, but also knows that they have the same parents, the same bloodline and, because of his "time out in the magic pony box"…they're also the same age. He knows there's a possibility that the merge won't work, but he'll do anything to save Liv. Kai tries to decline the offer, but Luke uses his magic to drag Kai back. They begin the merge and, as the streetlights blow out, Jo awakens to see a white-eyed Kai and Luke both fall to the ground simultaneously.
While Elena unsuccessfully performs chest compressions, Damon rushes to find a doctor. The doctor uses the defibrillator to try and get her heart beating normally, as Liz begins to have a dream about her and Caroline. In the dream, Liz is packing a suitcase and asks if Caroline would like to say goodbye. The defibrillator doesn't seem to be working and the doctor stops trying, accepting defeat. Damon isn't ready to let Liz go and is upset that the doctor is giving up when he was compelled to save her. Elena isn't ready to give up either and goes back to giving Liz chest compressions. Caroline and Stefan arrive and Caroline is heartbroken that her mother is gone. Back in Liz's dream, she finds Caroline downstairs, unwilling to say goodbye. When Liz walks over to her and puts her hand on her shoulder, Caroline turns around and has blood on her face and bloodshot eyes. With this vision, Liz takes a breath and her heart begins to beat normally again. Elena rushes out of the room and Damon follows. She's distraught that Liz almost died in her arms, so she kisses Damon, realizing that life is too short.
When Liz wakes up from a nap, she asks Caroline to stop beating herself up about the whole situation and promises to stick around for as long as she possibly can. Stefan arrives bearing coffee and tells Caroline that they finally fixed the coffee machine. Liz asks Caroline to grab her a cup, and when she leaves, Liz tells Stefan that Caroline is going to need him when she's gone. With tears streaming down her face, she pleads with him to promise that he will be the person to help her move on with her life. He takes Liz's hand and promises, not knowing that Caroline is just outside of the room and overheard their conversation.
Damon arrives at the park as Jo cradles Luke's body. She explains to him what happened and clearly blames him for letting Kai out. He offers to give Luke some of his blood to heal him, but she knows it won't work. Luke suddenly takes a breath, but still isn't fully awake.
In the alley, Liv tries getting in contact with Luke as their father awakens. He asks what her brother has done as Luke's eyes pop open in the park and he stops breathing in Jo's arms. Their father tells Liv that Luke merged with Kai and lost, and begs for her to leave with him so that he can keep her safe. Her and Tyler refuse, so her father leaves. Liv falls into Tyler's arms and begins to cry.
Visibly upset that Luke saved her and died for it, Jo is then startled when Kai appears and says, "You win some, you lose some. Except for me. I always win." Damon angrily walks towards him, but Kai disappears.
Thoughts: Will Kai be the same now that he merged with Luke and won? Or will their father be correct in that, once merged, the winner absorbs certain traits from the other? With his first words back, he seems like the same beautiful jerk he was before, but who knows?! We're sad to see Luke go, but at least we still have Chris Wood!
Tune in next Thursday, February 5th at 8/7c on The CW for more of The Vampire Diaries!
Twitter: @TheVRO
Facebook: Variety Radio Online
Tumblr: Variety Radio Online
//