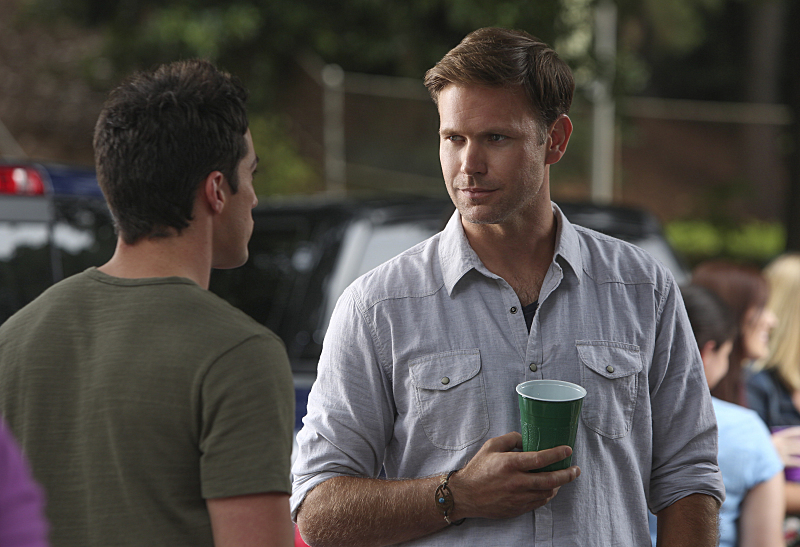 By: Kristin Trujillo (@kristin0409)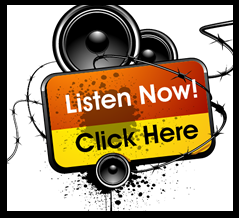 The season 6 premiere of The Vampire Diaries re-familiarized us with those similar opening sequences that include a young couple attempting to hook up in the woods surrounding Mystic Falls. Cue the mysterious noise, the man telling the woman to go check it out (yes, you read that correctly) and both of them being attacked by "an animal."
Following the destruction of the other side (which took Bonnie and Damon with it) four months prior, our beloved TVD characters are still trying to cope with their losses. Please see below for how said characters are or are not coping:
Caroline has dropped out of college and has spent the entire summer trying to find a way to break the curse on Mystic Falls that prevents them from entering the city limits. She's also been spending a lot of time with her mother, Sheriff Forbes, while avoiding seeing her friends. Since Caroline isn't able to enter Mystic Falls, they set up picnics just outside the border. So close yet so far! Apparently she's angry that Elena hasn't shed a tear for Damon since he disappeared into oblivion with Bonnie.
Elena is beginning her sophomore year at Whitmore College, where she's attempting to become a doctor (a doctor who is unable to control her bloodlust? No, thank you!). Unbeknownst to Caroline, Elena has been guilting Luke into giving her magical herbs that allow her to enter an alternate reality where Damon is still around. Yes, Elena is on drugs and might need an intervention (stat!).
Tyler is still trying to adapt to being back in human form, now that he's been stripped of his hybridism. Despite Alaric's watchful eye on him, I'm sure it's only a matter of time before he triggers his werewolf curse again. When he discovers that Luke has been giving Elena 'drugs,' his anger emerges, but Alaric is there to keep him from snapping. Tyler also seems to have somewhat of an interest in Liv (1/2 of the Wonder Twins).
Speaking of Alaric (insert heart eyed emoji here)…he's now a professor at Whitmore. Umm…my college must not have received the memo because there sure aren't professors who look like him working there! He's trying to adapt to his unwanted vampirism by unloading blood bags into a flask and claiming to be a germaphobe when Elena's medical professor asks to have some of the contents of said flask.
Matt and Jeremy are living at Lockwood Mansion. Jeremy is definitely not coping with Bonnie's death and has turned to random girls, drinking and video games to occupy his time. Matt has taken up self-defense training and spends his free time trying to protect Mystic Falls and by telling Jeremy to pull himself together. What Matt doesn't know is that Jeremy sneaks out to the woods where there's a make shift sort of grave for Bonnie.
Stefan has gone off the grid and is apparently ignoring everyone's phone calls, except Alaric. He works at an auto-body shop where he's being cheated out of money and meets beautiful, needy women. One of which he's been spending some time with despite the fact that it doesn't seem like he's interested in more than just time in bed.
Enzo … … … umm…where the heck was Enzo in this episode?? Please tell me that he's off in London channeling Michael Malarkey and will soon return to console us with his serenading abilities!
______
To sum up a pretty uneventful premiere episode:
Elena and Tyler try getting Caroline to go back to Whitmore, with little success. Caroline has been consumed with trying to find a way to remove the curse preventing them from entering Mystic Falls. Alaric supplies her with books that she reads at an alarmingly fast pace, but has found no answers. She's upset to find out that he's been in contact with Stefan multiple times a week, and that Stefan didn't even say goodbye to her.
Elena reaches a breaking point when she threatens Luke into giving her more of the Damon Vision herbs she's become addicted to and then attacks a girl whose car has broken down on the border of Mystic Falls. The girl runs into Mystic Falls city limits, leaving Matt and Sheriff Forbes to handle the situation. Caroline discovers that Elena is the "border lurker" and finds out that the herbs are what have prevented Elena from dealing with her grief of losing Damon.
Stupidly, Elena calls Stefan and the one time he decides to answer, she hurts his feelings by asking how he's accepted Damon's death because she must not be doing it right. Really, Elena?! She takes the last of the herbs so that she can give a heartfelt goodbye to Damon.
Caroline's failed attempts to contact Stefan prompt her to leave a long, detailed message about how they all need to come together again to find answers and to lean on each other; which, in return, prompts Stefan to crush his iPhone to pieces.
Elena and Alaric talk about the good and bad parts about being vampires. Elena reminds him that he was created using the original vampire spell and asks him to compel her to forget Damon.
We see someone making perfect pancakes and find out that it's Damon, looking amazing in a red flannel shirt. He places a plate with said perfect pancake (which now has a vampire face made out of blueberries and sugar) on the table, and we see Bonnie! They engage in typical Bonnie/Damon bickering as she hands him a newspaper.
Jack Skellington's "What's This?" song is now playing in my head as I try to process this premiere! Where exactly are Bonnie and Damon if the other side self-destructed? Can they come back? Will the group come together to fight back against the spell the travelers left behind on Mystic Falls? Again…where the heck was Enzo?? Oh, and more Alaric please!
Tune in next Thursday, October 9th at 8/7c on The CW to find out what happens next!
Also, listen in as Raechel (@RaechelEP), Keisha (@keelime_) and I (@kristin0409) discuss this week's episode on Blog Talk Radio for Variety Radio Online this Saturday at 2 pm. Link to show: http://tobtr.com/s/6970775
Twitter: @TheVRO
Facebook: Variety Radio Online
Tumblr: Variety Radio Online
//