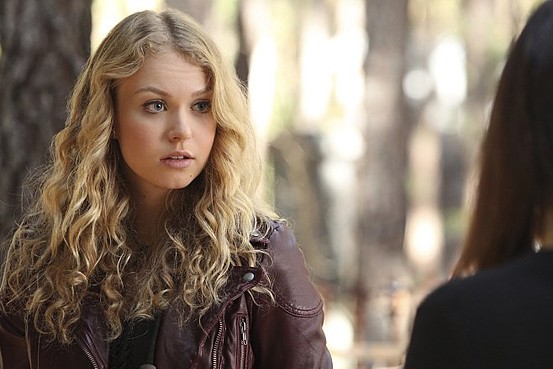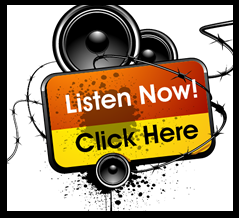 By: Kristin Trujillo (@kristin0409)
This week's episode begins with Alaric setting up a semi-romantic date night for Jo. While he lights candles, lays out some Thai food and brings out a bottle of wine, Damon and Stefan are elsewhere discussing exactly why Alaric is doing this. In the last episode, Damon compelled Alaric to get the ascendant from Jo, so his semi-romantic date night is an attempt at completing the task. She opens up and tells him that she keeps it in her underwear drawer, next to her pot (umm…peace and love, Jo!). While Jo ends the conversation, Stefan reminds Damon that Alaric will kill him when he finds out that he compelled him despite his wishes to leave Jo out of it. Alaric walks into the room and hands over the ascendant. Damon compels him (again) to forget it ever happened.
Elena and Jeremy are out for a run, making her question where her miserable, half-drunk brother has disappeared. He admits that he cancelled Bonnie's cell phone and cried until all of the grief was out of his system. Hearing this, Elena decides it's time to tell Jeremy that Bonnie is actually alive. He's skeptical and walks away after telling Elena, sarcastically, that things never go wrong.
At the Lockwood mansion, Liv is packing her things with a persistent Tyler trying to change her mind. Damon wants her to do a spell, and she's the only one who can help him at the moment. Tyler asks Matt for backup, but Matt says he can't because it's for Bonnie. She insists on living her life without fearing her impending merge with Luke. Waving the white flag, Tyler lets her go after promising to find a way to keep her safe from her psychotic coven. Sarah asks Matt to help her organize a family reunion for her and her newly discovered Salvatore family.
Damon and Elena meet Liv in the woods with the ascendant. After Damon hands over a vial of Lucy Bennett's blood, Liv shows surprise that Jo handed over the ascendant despite the fact that it's the key to Kai's prison. Her comments cause Elena question how Damon actually got it, but doesn't say anything…yet. Liv gives them both vials of her blood that will link them to her so she can find them and bring them back. She also gives them a vial to give Bonnie. She performs the spell and Damon and Elena are transported to 1994 land. They head out to find Bonnie after a warning from Damon to look out for a pork rind-munching freak (Kai).
While they set off to find Bonnie, we see Kai in a car, but he's not alone. He asks a cab driver why people wear skinny jeans and why pants are so tight when phones are so big. He pulls a cell phone out of his pocket, and we realize that Kai isn't in his prison anymore. The cab driver arrives at the destination and asks for the $30 fare. Kai doesn't have the money, so he pulls out a pair of headphones and strangles the driver instead. As he exits the cab, we see that his destination was Whitmore College.
In 1994 land, Damon and Elena search for Bonnie at the Salvatore mansion. When she finds blood on a pillow, Damon picks up the phone and calls Kai's pager (after having explaining to Elena what a pager actually is).
Matt and Sarah sit at a diner, waiting for Stefan when Enzo walks in. He tries to hit on Sarah, but dubs Matt the world's worst wingman when he puts a stop to it. The two threaten each other, and are interrupted when Stefan walks in to save the day. Stefan is confused when Sarah introduces herself as Sarah Salvatore.
Elena finds an old camcorder, which Damon used as a video journal while there with Bonnie. As she begins to play it, he walks in and sarcastically tells her that it was his audition tape for the Real World London. They're distracted when the phone rings. While he believes it's Kai, he quickly discovers that it's Bonnie. Elena grabs the phone and tells her that they came back for her. They tell her the plan and inform her that they have a time constraint before Liv brings them back. She promises to drive as fast as she can so they can all go home together. Damon realizes that Kai has Bonnie's blood and the ascendant, and wonders if he already got out.
At the bar where Liv works, we see feet walking over to the bar. Kai sits down and asks Liv for a soda. He contemplates the irony that the blonde's name is Liv and smiles creepily.
Jo storms over to Alaric and questions where the ascendant is. He denies knowing anything while she frantically searches for it. She suggests that he might've been compelled by Damon to get the ascendant. He thinks it's a crazy idea, but she tells him they're going to drive into Mystic Falls to see if he was or not.
While Damon and Elena feast on blueberry vampire pancakes, Elena finds the newspaper article about Kai and his family. She finally questions Damon about how he got the ascendant, but he avoids the question by suggesting they listen to 90's music. He admits that he compelled Alaric to steal the ascendant from Jo, which pisses Elena off. She walks away and accuses him of only wanting to get Bonnie back so that she can help Elena remember her feelings for him.
Matt and Enzo bicker while Stefan and Sarah get to know each other a bit. Stefan calls the waitress over and orders two chocolate milkshakes. The reason he does this is because the milkshake machine blocks Enzo's vampire hearing, leaving Stefan open to calling Sarah out. He tells her that they're going to walk out smiling like nothing is wrong, but that he knows she's lying about who she is. The two stand up and walk out (without paying OR getting their milkshakes).
Kai asks Liv if she's on twitter, and then asks for another drink. She asks to see his ID, so he hands it over. She hands it back, thinking it's a fake, but he tells her to look closely at the name and address. She realizes who he is just as he grabs onto her arm to steal some of her magic. He reminds her that the last time he saw her, he was trying to kill her, and suggests they pick up where they left off. She doesn't agree, and stabs him in the shoulder with a bar tool. When she tries to run away, he uses magic to close the doors, locking her in. As he walks towards her, Tyler tosses him over the balcony of the bar and escapes with Liv.
Enzo and Matt are still at the bar discussing the situation between Stefan and Sarah. Enzo admits to hating Stefan for abandoning his brother, turning him over to a vampire hunter and for hurting the one girl that can do no wrong (Caroline), but all he wants is the truth. He's bothered by the fact that Stefan does the things he does and is still considered a hero, while Enzo looks like a villain. Matt tells him it's because he kills people, but is forced to think about Stefan in the same light once Enzo suggests it.
Stefan and Sarah are in the car, where she is desperately trying to convince him who she is. When she asks why he doesn't believe her, he tells her that Sarah Salvatore is in her dorm at Duke University where she's an art major. He knows that the real Sarah didn't jump from group home to group home, as fake Sarah told him, because he made sure that a great family adopted the real Sarah. He's looked over her from a distance from the day she was born, and demands to know who the fake Sarah is. She attempts to flee, but fails. She admits that her real name is Monique.
In 1994, Damon admits to Elena that the reason he wants to help Bonnie is because she helped him when they were there together. She listened to him and was a friend to him when he thought he was in his own personal hell. He assures Elena that he's doing what he's doing for Bonnie, and no other reason. Elena wants to go inside her old house to see everything she burned down, and apologizes to him for compelling away the memories that were only half hers. He tells her they'll make new ones. They're suddenly transported back to present day. Tyler is now with Liv and they tell Elena and Damon that Kai is back. He pulls Liv back over the Mystic Falls border so that Damon and/or Elena can't touch them.
Monique met Sarah at sleep-away camp and knew she didn't want to meet her real family, so she decided to find them for her. Stefan tells her he told Damon that the real baby Sarah died in an attempt to protect her and wants her to have a chance at a normal life. Since Monique is the only one other than him who knows about Sarah, he considers her a threat. He asks her to take off her vervain, and compels her to forget about Sarah Salvatore and to leave Virginia for good. She walks away and is stopped by Matt and Enzo. She doesn't recognize Matt, so Stefan tells them she's not his real family. Enzo demands to know the truth, but when Stefan fails to reveal it in five seconds, Enzo snaps Monique's neck.
As Elena and Damon sulk about their failed attempt to bring Bonnie back, creepy Kai interrupts them. He uses magic to toss the ascendant against a tree. Damon tries to stop him, but doesn't realize that he now has some of Jo and Liv's magic. He's brought to the ground as Kai lights the ascendant pieces on fire in Elena's hand. She begins to burn, and as Damon tries to creep up behind him, Kai disappears. He manages to throw invisible Kai, mistakenly across the Mystic Falls border.
Stefan places Monique's body in the back of Matt's truck as Matt questions why he didn't stop Enzo from killing her. Stefan pleads his case, leaving Matt to further question if they're all just supposed to trust that he knows best. Stefan tells him they're supposed to trust that he's nothing like Enzo. Matt accuses him of the opposite. He believes that human lives will always mean less than vampire's, leaving them on opposite sides.
Jeremy receives a phone call from Elena with the news that something happened, preventing them from bringing Bonnie back. He hangs up after showing resentment towards Damon, and picks up a drink. Matt walks in and asks him to return to being a vampire hunter instead. He wants Jeremy's help in killing Enzo.
In the woods, Alaric finds Damon and tells him that Jo drove him past the Mystic Falls border, erasing the compulsion. He punches Damon because he never thought his friend would compel him. Damon insists that they had to do it in order to bring Bonnie back, but Alaric is still pissed. They promised they'd find another way that didn't involve releasing Kai from his prison. He asks Damon where Kai is, and punches him again when he finds out that Kai is already out. Damon tries to tell him that it wasn't their fault, but Alaric doesn't want to hear it and walks away. Elena places her hand on Damon's shoulder as he tells her that he'd left a note for Bonnie at the house telling her that they'd be on Elena's front porch waiting for her. While he's telling Elena, we see Bonnie racing to an empty front porch. He continues that she'd arrive on the porch with about 30 minutes to spare before Liv was to bring them all back. He reminds Elena that Bonnie sacrificed herself for all of them over and over again, and the one time they were supposed to be there for her, she's left all alone. Facing defeat, Bonnie begins to cry and drops to her knees.
Tyler arrives home to find Kai sitting in his living room. Kai holds a broken glass to Tyler's throat and claims to want to save Liv's life. He asks if Tyler wants to make a deal with a devil.
Tune in next Thursday, December 11th at 8/7c on the CW for the mid-season finale of The Vampire Diaries!
Twitter: @TheVRO
Facebook: Variety Radio Online
Tumblr: Variety Radio Online
//