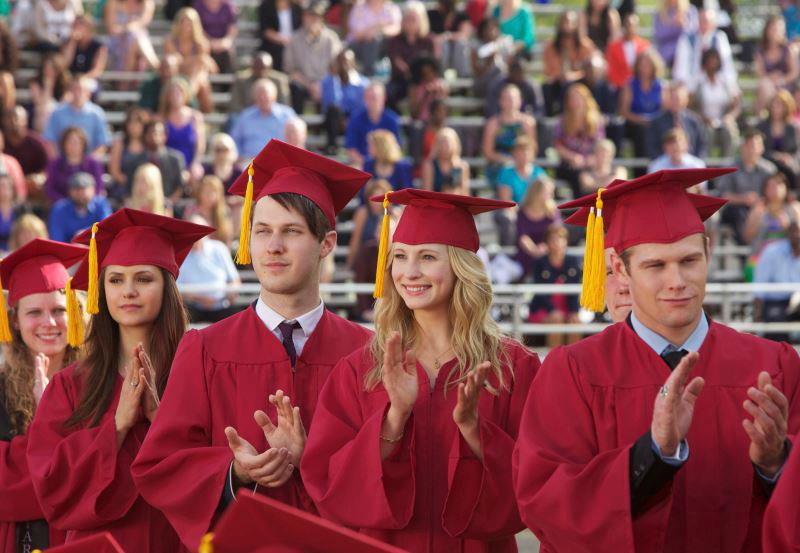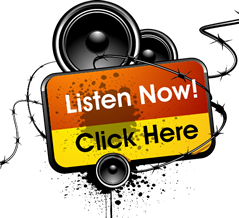 On Graduation Day, Mystic Falls is overrun with ghosts intent on settling old scores and fulfilling their supernatural destinies. Kol has raised an army to seek revenge, and is intent on attending graduation. Damon's life is in danger after an encounter with Vaughn, who used werewolf venom on a bullet to hurt him, while Matt and Rebekah join forces to battle Alexander, who is also determined to find the cure.
Everyone gathers for the graduation ceremony, and once the awards are given out, the witch ghosts attack.Help comes from an unlikely hero – Klaus. He beheads one with a graduation cap, before threatening the others, who run off. Caroline receives a touching and unexpected graduation present – Klaus frees Tyler, stating that Tyler is her first love, but he wants to be her last, no matter how long it takes.
Ric dispatches of Connor, who is about to blow up the Grill, and then takes care of Vaughn. Klaus' blood then heals Damon. Rebekah out-smarts Alexander to get rid of him and save Matt, who promises to go traveling with her. Bonnie's plan leads to the closing of the veil, with each ghost getting the chance to say a final goodbye. Jeremy, however, does not disappear – the spell Bonnie performed in the previous episode working and bringing him back. However, he then realises that she is a ghost.
Elena makes a decision about the Salvatore brothers – and chooses Damon, and she then takes the cure to give to Stefan, for him to do what he wants with it. She then goes to the school to look for Jeremy and Bonnie. She is attacked by Katherine, and as she is about to die, we get a flashback of Stefan returning the cure to her. She grabs it, forces it into Katherine's mouth and then hits her to make her bite down. Katherine is now human!. Finally, Stefan discovers a horrifying clue to the mystery surrounding Silas. Bonnie's spell on him wore off when she died, and he's back. He shows himself to Stefan as Elena/Katherine, and informs him that he does have a weakness – as he has a doppelganger. Stefan is that doppelganger, and Silas locks Stefna in a safe and drops him into the bottom of the quarry.
It was fantastic episode, made all the more brilliant by having so many ghostly characters returning. The overall plot was interesting, it helped to further set up The Originals, and left enough open for season 5. I can't wait to see it.
Twitter: @TheVRO
Facebook: Variety Radio Online
Tumblr: Variety Radio Online