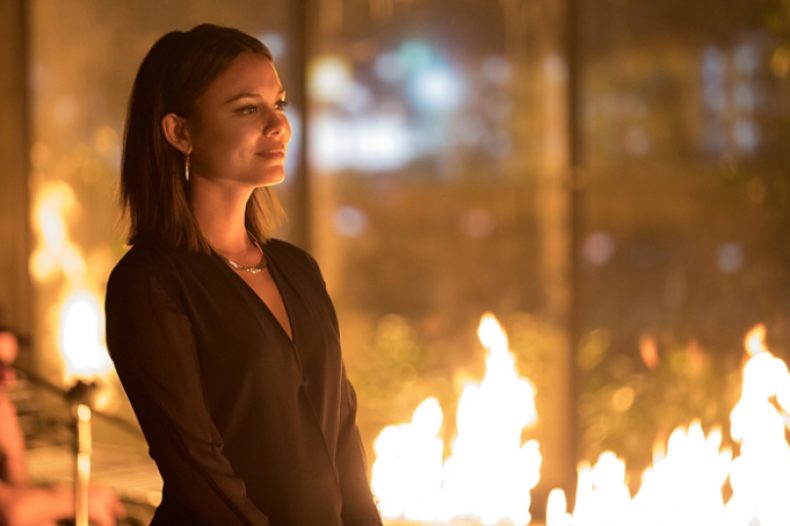 Season 8: Episode 6
Aired: Friday, Dec 2 2016
"I'm going to find you, and I'm going to kill you."
– Alaric Saltzman, Season 8 episode 6
Tonight's episode of The Vampire Diaries was directed by none other than our favorite Salvatore brother (Sorry Damon), Mr. Paul Wesley (Stefan Salvatore) himself. The title of tonight's episode definitely suits the plot, as there was some pretty big plot twists that made you think just WHAT THE HELL IS GOING ON (literally)!
After last week's episode ended with Seline kidnapping Lizzy and Josie, Alaric and Caroline are scrambling to find them, enlisting in the help of the entire town's police department. Seline ends up picking up the phone from Ric, which prompts him to give the following Taken speech:
"I'll tell you, I could give a damn about your plans, because they're never going to happen. I'm going to find you, and I'm going to kill you. No discussions, no last minute pleas for my sympathy. You have been in my home with me, and somehow in all your scheming you've missed just how far I'm willing to go to protect my children. I'm not coming for you. I'm coming for them. But the longer you run, the more I'm going to hurt you."
Seline's ultimate plan is to swap out her and Sybil's souls for Lizzy and Josie's seeing as how they're young and can be easily manipulated into following Cade. Damon and Sybil join her at a diner where she encloses her master plan, and Damon is intrigued at the idea that you can pull the 'ol switcheroo, even in hell. Damon of course, then formulates a plan of his own in order to get himself out of spending an eternity of misery… and his plan includes brother dearest, Stefan. Seline on the other hand is "multitasking" and is messing around inside Enzo's mind. She's cutting him open (literally) in his subconscious as punishment for not following her. After Stefan digs around inside and confront's Seline, she tells him their location, and demands he comes ALONE, as her and Damon have a plan.
Meanwhile, as Caroline and Ric are searching for their children, and Caroline and Stefan are ultimately on a break. Seeing as how if Damon gets in her way, she tells Stefan that she will kill him, and so at the moment- Stefan can't be in the picture. As they go searching, Stefan leads them astray in order to go find Seline on his own and follow through with the deal. At which point Alaric and Caroline, frustrated and hopeless: get into an argument where Ric concludes that he's taking Lizzy and Josie away after all this is over.
Basically long story short- Stefan finds Seline, Sybil, and Damon (who have conjured up Cade), and Sybil makes a new deal with him. Sybil's and Seline's freedom for Stefan and Damon's (Stefan agrees btw). Only, we learn that Sybil made a deal with Cade on the side (possible Damon's deal as well), for her to keep her immortality, to which she tells Seline that, "it's not over yet." (Oh and she basically cut Seline out of the deal, because screw a sister who left you in a vault for 100+ years and got a manipedi while you rot away).
Stefan tells Caroline about his deal with the Devil, and how part of the agreement was that he'd get to spend his last 24 hours of freedom with her. *aw!*
Enzo's fine now in case you were wondering. And him and Bonnie are still adorable.
Oh, and we get an ending with a very pissed off Ric. Who of course, decides to team up with Donavan- to kill Damon. And they do. The episode ends with Ric steaking Damon right through the heart as he desiccates. The end.
"Detoured on Some Random Backwoods Path to Hell"
– Caroline Forbes, Season 1 Episode 17
Tonight's episode was a bit predictable from start to finish which is all I can really say… Ric was super extra- I mean, wasn't Damon his best bud/ drinking buddy? And like… this whole hell thing is getting a bit too much for me. I miss the old TVD with the originals and whatnot. Anyways, we all know Damon isn't really dead, (just watch next week's promo)… so yeah- till next week!
XOXO,
Jules
Missed last week's episode? Read about it here!