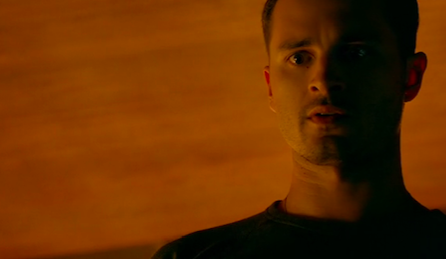 Season 8 Episode 5
Aired: November 18, 2016
"Coming Home Was A Mistake"
– Stefan Salvatore to Elena Gilbert (S1Ep5)
Although Stefan was the one with regrets back then, eight seasons later it seems as though Damon is the one to have that all too familiar feeling. With last week's death of Tyler Lockwood, fans are still mourning our favorite small town boy; and so are our characters. How did we get here? How is it that all of our beloved characters who played such a role in the creation of our favorite TV Drama end up being either dead, or out of the picture? This really is the beginning of the end.
Anyways, the highlight of tonight's episode was that Enzo finally got his humanity back! With a little help from Bonnie of course. With some help from Caroline's words of wisdom, Bonnie realized that to be able to get Enzo's humanity back, she would have to force him to confront his biggest fear. What is Enzo's biggest fear? Abandonment. So naturally, after trying to starve him to no avail, Bonnie results to some extremes. By trapping him in the Cabin with a dark object she got from the Armory (a candle that only she can put out), she begins to burn the place to the ground. How does this help you ask? Well, she makes it a point that she's not leaving, and that she'd rather die than leave him. *omg my heart* So of course, as Bonnie is on the verge of death, Enzo finally turns his humanity back on and she's able to put out the candle before either of them meet the same fate Tyler did.
Score! *Also, I'm still salty about Tyler's death*
In other news, Seline is off babysitting Ric and Caroline's twins, unknown to our heroes that she's the 2nd Siren. Since Tyler's death, he left Matt a box filled with his research on the Sirens, in it features photos of Seline. Of course, seeing as Matt's been MIA he has no idea that Ric decided to hire the hot Nanny. So of course, throughout the entirety of the episode, Seline is off at the Carnival with the twins. She even gets them to siphon some magic off of her in order to light Georgie's body on fire (more on this next episode? Just know it has to do with Cade.)
Speaking of Georgie, Ric's been off looking for her and telling his other intern to look into where she went too. So when intern #2 gets a phonecall about Georgie's body from the Police, he rushes there- leaving the fork (the one that harms the Sirens), and the Armory, free of watch. This allows Sibyl to not only break out of her cell, but also take the fork with her.
Anyways, Matt eventually sees a photo of Seline through Caroline, and of course warns Caroline to get home. But when her and Ric arrive its too late. The girls are gone and in there place is a drawing done by the girls: Cade, Seline, and the Lizzy and Josie.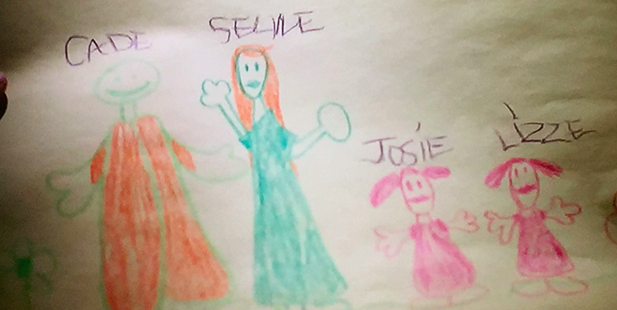 Furthermore, as we were talking about regret- Damon continues to sever ties he has with his friends and brother – even going so far as to threaten turning Matt into a vampire- only to be confused by his emotions and ties to Sybil. So he goes to visit her in her cell, and of course she explains that he's feeling regret over killing Tyler and that he needs to push his humanity back down because it's fighting to get out. Only then, will he fully be hers. So Damon goes to confront Stefan, who almost gets through to him. "Just come home with me," he says… but when Damon refuses, Stefan proceeds to vervain him (with Caroline's help). He chains him up, but a newly escaped Sybil decides to let him free… and Damon's all hers.
Well… I'm still really upset about Tyler's death. He was definitely a show favorite, and although he hasn't been in the past couple seasons as a main character- it still sucks to see someone we've loved for so long, who's fought so hard, go out without any guns blazing in a heroic glory. I still don't know what Seline wants with the twins, but I'm guessing it has something to do with resurrecting Cade, and WHEN IS BONNIE GOING TO GET HER MAGIC BACK?! Julie Plec definitely teased us with this, only for us to find out that Bonnie wasn't keeping Enzo spelled in on her own, but that she had some mystical candle do it instead. A powerful witch Bennet would definitely be helpful this season…BUT they did make it a whole big scene when Bonnie put out the candle with her bare hands- burning it in the process- so maybe this is a way that she'll get her magic back?
Anyways, till next week!
Xo,
Jules
If you missed last week's episode, Season 8 Episode 4, read about it here!