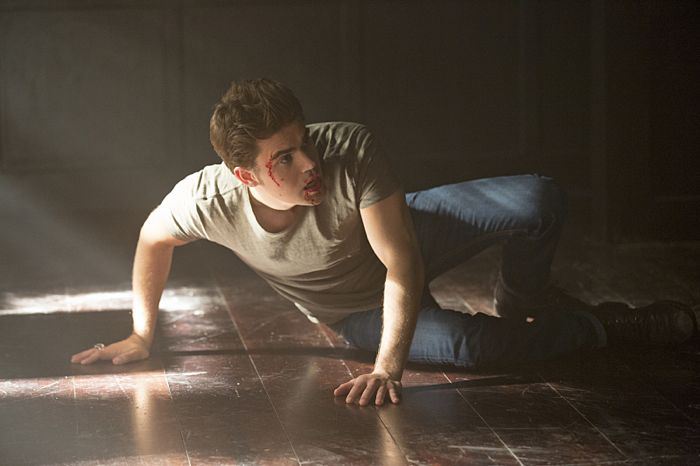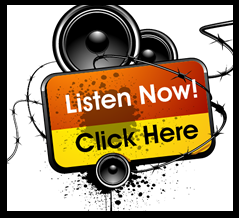 By: Kristin Trujillo (@kristin0409)
This week's episode begins with Kai having sent Bonnie to collect several random (very random) items. He asks Damon why he thinks May 10, 1994 is his own hell. He claims that the reason he's so adamant on knowing this information is because he wants to know if Damon is worthy of hitching a ride home with him and Bonnie. Bonnie has her magic back, and Kai has his "undisclosed information", so he feels that Damon has nothing to offer. After Damon threatens Kai, Bonnie attempts to get him to talk about it, but he clearly doesn't want to relive the one thing he claims to be the worst thing he's ever done.
Flashback to the real May 10, 1994: Damon arrives at the Salvatore Mansion and tells Stefan that he wants to turn over a new leaf. Stefan introduces him to their uncle (umm nephew), Zach, and he's invited inside of the home (after a stern warning from Stefan).
In present day, Stefan is sitting on his motorcycle just outside of the Mystic Falls border. He receives a phone call from Elena saying that her and Caroline have had no luck finding Sarah (I mean, why would this girl just be hanging around the border though?). As he hangs up and attempts to start his motorcycle, Elena appears and snatches his keys. She wants him to prove to her that his "new life" makes him happy, so she jumps on the motorcycle with him and they drive away together.
Elsewhere, Alaric is on the phone with Matt while accompanying Jeremy at a clinic, where he's currently puking (underage drinking will do it to ya!). Matt tells him that he's heading to Tripp's office to try and get Tripp to trust him and find out what he knows. Matt walks into his office and finds out that he has to go over to the station to give his statement regarding Jay's death. Matt asks to come along since he was the last person to see Jay alive.
Flashback: Stefan is trying to teach Damon how to walk the straight and narrow (complete with drinking squirrel blood from a flask, and having to be told not to feed on Zach and his pregnant girlfriend, Gail; who are both on vervain).
Kai seems bored with the story, causing Damon to grow even more annoyed with him. After being called a man-child, Kai tells them that they're going to harness the power of the eclipse by using a mystical relic, called an ascendent, that belonged to his family. The last time they had it in their possession was in Oregon. He cuts his finger, and tells Bonnie to do a locator spell so they can find it.
Stefan shows Elena the ropes on how to reinvent yourself; complete with working crappy paying jobs, finding good health insurance (which she finds ironic) and deciding what you want to be. They head over to a bar and he asks her for her daylight ring. He gets up, pushes a chair out of the way, and fake-proposes to her. As the patrons in the bar focus on their conversation, Elena decides to play along with the act.
Back at the clinic, Alaric is talking to Jo about Jeremy and, as the two are attempting to flirt, he's momentarily distracted when a boy walks in covered with blood. Jo points out that when a woman is trying to flirt with him, he should give his undivided attention and she walks away (not sure about anyone else, but I'm not a huge fan of this Jo woman).
Bonnie is trying to perform the locator spell, leaving herself open to comments from Damon in the peanut gallery. Kai tells her to ignore him, and that he had to learn to ignore all of his little brothers and sisters. She finally gets it to work, and realizes that Kai had the relic in his jacket pocket the whole time. He says it was another test and tells them to pack their bags because they're going home.
Flashback: Damon is flirting with a longhaired Liz Forbes, while Zach continues to take Polaroid pictures of Gail. She asks Stefan to take one of her and Zach together, and he notices bite marks on her wrists. She's not quite sure how it got there, but Stefan does. He confronts Damon and finds out that he'd swapped her vervain-laced coffee a week ago, and he did the same with Zach's. Damon believes he's still doing the right thing because he's keeping the feeding inside of the house. As he tries to walk away, Stefan snaps his neck. When he wakes up, Stefan is waiting for him and informs him that he's taken his daylight ring. Damon tries to convince him to go on a road trip with him, but Stefan declines the offer.
In present day, Stefan is still trying to convince Elena that he's happy with his new life away from everything that reminds him of Damon.
Kai is trying to find the right spot to harness the eclipse's power, and Bonnie comes across a newspaper in the yard. There's an article in it that reads, "Family Massacred in Portland." She picks it up and reads the article, realizing that Kai is the one who killed them. His real name is Malakai, and he clearly lives up to the name. He responds to the accusation by saying that he didn't kill all of his brothers and sisters. He says he liked one of his sisters, so if he'd been trying to kill her too, he would've cut out her lungs and not just her spleen. He goes into detail on how he killed the others, showing absolutely no remorse. He tells them that he's also a witch, but he has no powers. As the eclipse begins, Bonnie realizes that a coven banished Kai to the place that they're in as a makeshift prison. Despite Damon's desire to continue the attempt to get home, Bonnie refuses to bring a serial killer back.
Alaric and Jeremy are sparring in the woods in an attempt to get Jeremy to pull himself together. He reveals to Alaric that he resents the fact that Bonnie died while trying to save everyone else. Alaric tells him that he has resentment as well, and that he knows exactly how he feels, but that they have to find a way to keep going.
Elena finally believes that Stefan will be happy, so they say their goodbyes. She leaves, but he sticks around to pick a fight with one of the last patrons at the bar. Apparently Stefan put the man's brother in the hospital during another fight, and he's not too happy about it. Stefan allows him to kick his butt, but Elena walks back in to grab her jacket. She compels the man to leave the bar, and questions Stefan on his actions. He reveals that in order to cope with the loss of Damon, he picks fights so that he can feel something. He turns it around and questions her on her methods for coping. Stefan is the one to spill the beans that Alaric compelled her to forget that she loved Damon. She doesn't believe him, but he explains everything to her and walks away after telling her that he's going to do it his way because he's the one that has to live without Damon, not her.
Flashback: Stefan realizes that the front door to the mansion was left open. As he finds Zach, they hear screaming from another room. They rush over and find all of the attendees of an eclipse party murdered by Damon, who is holding Gail by the neck. He asks for his daylight ring back, and even though Stefan gives it to him, Damon kills Gail.
In Kai's hell, Damon continues telling them about the events of May 10, 1994 and shows absolute remorse for what he'd done to Gail, and to Zach. Damon pleads to Bonnie that he has to get back for Elena, AND for Stefan. Kai tries to go after Bonnie, but Damon stops him. They miss the eclipse, so Kai asks if they want a rain check for tomorrow…to which Bonnie says, "NO," and walks away.
Tripp and Matt are in the car, and Matt finds out that his wife died in a car accident, which was what drove Tripp away from Mystic Falls. He asks Tripp what he told Sheriff Forbes about Jay's death, and he says that it was probably a mountain lion that killed him. Since Matt is still trying to get Tripp to trust him, he repeats him sarcastically. Matt claims that Jay told him he was tracking a vampire. This prompts Tripp to tell him he wants to show him something, and keeps driving. They arrive at an abandoned area, and Tripp tells him that when he returned to Mystic Falls, all of his memories came flooding back. He realized that his wife didn't die in a car accident; she was killed by a vampire who compelled him to believe that he was responsible. Tripp opens the door to a shed and reveals Enzo chained to a pole. He tells him that he's been questioning Enzo about all of his vampire friends; especially the one who fed on Sarah.
At the Salvatore mansion, Jeremy is startled to find Sarah waiting for him. She tells him she wants answers. She'd found a photo when she was trashing the mansion the night before, and her mother was in it. She knows it's her mother because she's been carrying around a photo of her, from the same day, since she was a baby. Sarah explains that her mother's body was taken to the hospital, and a doctor performed a C-section to save Sarah's life. She lived three months in an incubator, alone, because no one knew who her father was. Jeremy takes the photo and tells her that her father was Zach Salvatore.
Elena visits Alaric to get answers about what Stefan told her. He hands her a journal with a photo strip in it of her and Damon. She'd written a letter to herself in case someone spilled the beans about her 'memory loss.' The letter goes on to explain the pain she felt when Damon died, and that Alaric can restore her memories if she chooses, but that she hopes she doesn't. Rather than having him do this, she hands him the journal and asks him to keep it for her in case she needs to read it again.
Bonnie tells Damon that there's still hope for him because he's completely different than Kai in the sense that he feels remorse for the things that he's done. He tells her that they can steal the ascendant from Kai, find out what he knows and then ditch him because he doesn't have any powers anyway. The creeper overhears the conversation, and explains to them that although he has no powers himself, he does have the ability to consume someone else's magic. He grabs Bonnie's arm and a fire emerges in the kitchen. He says that if he consumes all of Bonnie's magic, it'll kill her. He suggests working together and going home as "friends", or he can consume her magic, kill Damon and then go home alone.
Stefan is back at the body shop and hears a noise. When he turns around, he finds Ivy covered in dirt and blood. She tells him that Enzo made her drink his blood and now she's thirsty.
Uh oh!!! Is Stefan going to be responsible for teaching Ivy how to cope with being a vampire now? Will he try and save Enzo now that he knows he didn't completely take Ivy away from him? Will Bonnie give in and come back with Damon AND creepy Kai?
Tune in next Thursday, October 30th at 8/7c on The CW for more of The Vampire Diaries!
Twitter: @TheVRO
Facebook: Variety Radio Online
Tumblr: Variety Radio Online
//