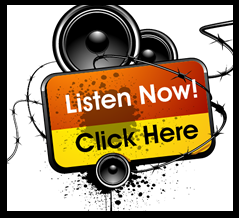 The Tomorrow People #1.19 – Modus Vivendi By Anna – April 14, 2014
Will a truce between The Tomorrow People and Ultra become reality and Jedikiah is desperate to protect his brother from Ultra.
We begin with Jedikiah breaking into Ultra trying to get into the room where The Machine is located taking a couple of guards out. Unfortunately, the code has been changed on the door and he can't get in. Bathory (the Founder) (Simon Merrells) is furious that Jedikiah tried to sabotage The Machine. He wants him found and brought to justice. Stephen lets John know what Bathory has planned and to protect his father's body.
Stephen wants to use The Machine again. The Founder tells him that he needs one skill to master The Machine which only Stephen has, is to stop time. Problem is Stephen has only stopped time by emotional duress and not by will. The machine will open a portal to a world where only paranormals can live. By stopping time it allows you to pass through the threshold. Stephen wants to know if he can return but The Founder tells him it is paradise there so why would you want to come back. So Stephen has a regimental training process to prepare him in readiness to use The Machine. Hilary has other ideas for training with Stephen.
Jedikiah is on edge watching over his brother's body (Jeffrey Pierce) when John teleports in to advise him that a bounty is on his head. Jedikiah pleads with John to help him but John wants him to leave. Jedikiah is desperate and a mess. There will always be a father/son relationship between these two.
Stephen has planned a romantic evening with Hilary but the Founder turns up at his home. He comes to see if Stephen is still in touch with John and Cara to formalise the ceasefire (modus vivendi). Not sure if the Founder suspects Stephen is helping his uncle as he tells him he would be extremely disappointed. So Stephen can get back to his arrangements for his date, he goes to Cara and Russell to tell them about the proposal for a ceasefire. Stephen wants them to meet with the Founder as he believes he knows how to bring his father back by using The Machine to get in Limbo. He needs the Founder's help to do it.
Stephen finds Hilary at his home where there relationship is growing and they debrief each other. Astrid interrupts them where Stephen was supposed to meet her and blows her off. Astrid calls Cara where the beans are spilled about the relationship. They conspire together to get Hilary away from Stephen so they can read her mind. Astrid and Cara believe that Hilary is using Stephen as they have their own physical attractions for him.
Cara agrees to a summit half way by sending Russell to represent the Tomorrow People and in return she wants Hilary to go to the Underground. Sneaky so she can read Hilary's mind.
Jedikiah reminisces over old times with Roger and John.
Stephen takes Hilary into enemy territory to the Underground. Cara has arranged that a suppression cuff be placed on her. Hilary is curious as to how Stephen met a rebel group of paranormals and tries to explain it to her. There is jealousy everywhere between the 3 girls with Astrid, Cara and Hilary over Stephen. The exchange is made. Hilary knows that Cara wants to read her mind and openly lets her except she lets her see her and Stephen making out.
So Russell Kwon goes to Ultra as the emissary who is wined and dined by the Founder to seduce him to lead the Tomorrow People into a ceasefire. The Founder can only give his word for peace but also gives Russell his watch. A fear has come over Russell whether the Founder has put a tracer in the wine for when Russell returns to the Underground. We can't trust the Founder. Russell returns the Underground drunk and advises that the truth is legitimate and the war is over. Cara doesn't trust the truth. Russell wants to believe the truth as he wants to have a normal life from living underground, go home and see their families and Cara is uncertain. Russell and some of the Tomorrow People go topside to a party with some Ultra agents. Will this work?
The Founder is tracking Jedikiah's whereabouts to the Bedford Cuts and sends a tactical team. The tactical team move in to the surprise of Jedikiah and John but they manage to overtake them except for one Ultra member who gets away. Jedikiah has gone crazy and is willing to shoot his brother so the Founder cannot get a hold of him. We hear a shot. When Stephen arrives at the Bedford Cuts there is no sign of Jedikiah, John or his father and there is a lot of blood.
Stephen rushes back to Ultra where the Founder informs him that one of the Ultra agent's saw a corpse. He is not happy that John has joined forces with Jedikiah and says the truce will be over.
Stephen finds John where John explains they were ambushed. John took Stephen's father's body back to the Underground where his body is no longer cryogenically frozen. Roger is barely alive and needs urgent medical attention. John goes to get Stephen's mum. She is shocked to learn that her husband is still alive after all these years. Jedikiah wants Stephen to die to help bring his father back but Stephen wants to use The Machine. It is too dangerous but he wants to take the risk. Hilary wants to help who has found her way to the Underground.
At Ultra Stephen breaks in and connects to The Machine with the help of Hilary. The Machine takes a toll on Stephen's body as he manages to stop time and finds his father at their home. Jedikiah and Marla are performing surgery on Roger to remove the bullet. Stephen wants to take his father back but he is bleeding. Roger wants Stephen to let him go. Can Jedikiah and Marla save him? Stephen manages to bring his father's body back. Hilary says she is sticking by Stephen.
John is feeling remorse for shooting Roger in the first place and Jedikiah tells him he is absolved now.
The bombshell at the end, Hilary is a double agent working for the Founder and was setting Stephen up from the beginning.
Twitter: @TheVRO
Facebook: Variety Radio Online
Tumblr: Variety Radio Online
By Anna: The Tomorrow People – #1.21 "Kill Switch" April 28, 2014 We begin a few minutes before we left off last episode when Hilary sacrifices herself with a bomb strapped to her to kill The Founder. John has been stripped of his powers and is now human wandering the halls of Ultra. Stephen rushes […]
The Tomorrow People #1.20 – A Sort of Homecoming Anna – April 22, 2014 Roger is alive – what will be the consequences when The Founder finds out? Stephen learns the truth about The Machine and John battles with remorse over shooting John over six years ago. Roger's life still hangs in the balance as […]