The Tomorrow People #1.20 – A Sort of Homecoming
Anna – April 22, 2014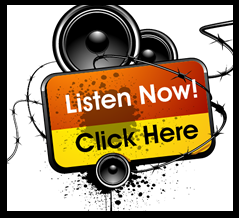 Roger is alive – what will be the consequences when The Founder finds out? Stephen learns the truth about The Machine and John battles with remorse over shooting John over six years ago.
Roger's life still hangs in the balance as Marla (Sarah Clarke) and the rest of the Tomorrow People watch over him in the Underground. John watches over as well remembering when he shot Roger.
Roger (Jeffrey Pierce) wakens up after a week unconscious. Roger and John have an encounter where Roger apologies to him for putting him in the situation in the first place for shooting him. Jedikiah left not being able to handle it all. Stephen explains to his father that he brought him back to life by using The Machine and that The Founder does not know that he is alive. It needs to stay that way. The Tomorrow People feel like there is hope to find The Refuge and their saviour has come. Hilary is covering for Stephen at Ultra, but little does he know she is conspiring against him and that The Founder knows that Roger is alive. The Founder (Simon Merrells) wants Hilary to get close to Roger to bring him in to Ultra to use The Machine.
Roger wants to go home to his family but Cara will not allow him to leave for the safety of The Tomorrow People. They are at an impasse. To enable Roger to leave he has to fight John. Roger is still stronger than John after six years, but John allows himself to get beaten as a way of punishment. John feels abandoned for himself and their people when Roger leaves.
Roger goes home to Marla. Unfortunately, the reunion between Luca and him is very strained. Stephen asks Astrid to come over to help make the evening go smoother. Hilary arrives unexpectedly and stays to dinner. It is a very awkward night. Astrid lays it down to Hilary to make sure she doesn't hurt Stephen.
Roger tells Stephen that he plans to leave again to protect his family. Hilary is listening in as she has a tactical team standing by to grab Roger, but she misses the opportunity.
Russell tries to calm down The Tomorrow People as they feel their saviour has left them. John is having a hard time coming to terms with Roger leaving again. Plus he is realising that Jedikiah and Roger used him in their plans to shoot Roger and he had to suffer 6 years of remorse.
Roger finds Jedikiah at a bar getting drunk. Jedikiah is also having difficulty facing his brother. He says he enjoyed having all the power while Roger was gone. When Jedikiah explains to Roger that Stephen has been baited tested for The Machine, Roger's concern is to stay. Jedikiah goes to his apartment to steal data from Ultra to see if The Machine is ready. They teleport to the Underground just in time from Ultra agents. TIM is to analyse the data found. They realise that when either Roger or Stephen stop time The Machine will enable the paranormals to kill humans. Technically this way a paranormal is not actually killing a human being.
The Founder is unhappy with Hilary for not apprehending Roger and a break-in at Jedikiah's home and stolen data. He feels that Hilary's emotions have compromised her. She informs The Founder that Roger knows The Machine has been rebuilt and that he plans to leave town.
Roger wants to go to Ultra and sabotage The Machine. The Tomorrow People are uprising knowing there is no Refuge and The Machine that could take them there is to be destroyed. Some of The Tomorrow People go topside to give themselves up to Ultra. Russell goes along to keep an eye on them.
Hilary confides in Stephen that The Machine is being moved to a new location so that Jedikiah cannot destroy it. She is setting Stephen up with its location as a trap for capture Roger.
Roger says his farewells to Marla.
Roger and Stephen go after The Machine on a freighter. John intercepts Roger to stop him from destroying The Machine and to go back to the Underground as The Tomorrow People and his family need him. He shoots him with a tranquiliser. John plans to blow up The Machine. Hilary rushes in to warn Stephen but he realises that it is a trap. Stephen manages to rescue his father but John is caught by Ultra and taken back to headquarters.
The Founder interrogates John for the whereabouts of Roger. The Founder wants to kill humans so that the paranormals can live a normal life. As John refuses to give up Roger, The Founder has John injected several times with the serum as he fights its effect to remove his powers. It's a sad day for John to lose his power and how will he deal with this? A horrified Hilary watches over. The Tomorrow People arrive at Ultra. They plan to put a tracer on them. Russell warns them against it and he volunteers to go first to see that it is only a tracer and not the serum to remove their powers.
Hilary goes to Astrid to say she really did love Stephen but she messed up. She wants to make amends for what she has done as a double agent.
Stephen takes Marla and Luca to the Underground for safety. Now that the Founder knows everything and The Machine is operational they need to destroy it. Jedikiah is joining the team to help. Cara cannot locate John. Hilary says her farewells to Stephen through telekinesis. She goes to The Founder with a bomb strapped to her body. She cannot believe that Ultra has sold out to the humans and to Stephen. She wanted to be a hero and now she has found a way. She sacrifices herself by detonating a bomb in The Founder's office.
So is The Founder dead? How will John survive as a human and how will the tracer affect Russell?
The Machine still needs to be destroyed.
Twitter: @TheVRO
Facebook: Variety Radio Online
Tumblr: Variety Radio Online
By Anna: The Tomorrow People – #1.21 "Kill Switch" April 28, 2014 We begin a few minutes before we left off last episode when Hilary sacrifices herself with a bomb strapped to her to kill The Founder. John has been stripped of his powers and is now human wandering the halls of Ultra. Stephen rushes […]
The Tomorrow People #1.19 – Modus Vivendi By Anna – April 14, 2014 Will a truce between The Tomorrow People and Ultra become reality and Jedikiah is desperate to protect his brother from Ultra. We begin with Jedikiah breaking into Ultra trying to get into the room where The Machine is located taking a couple […]