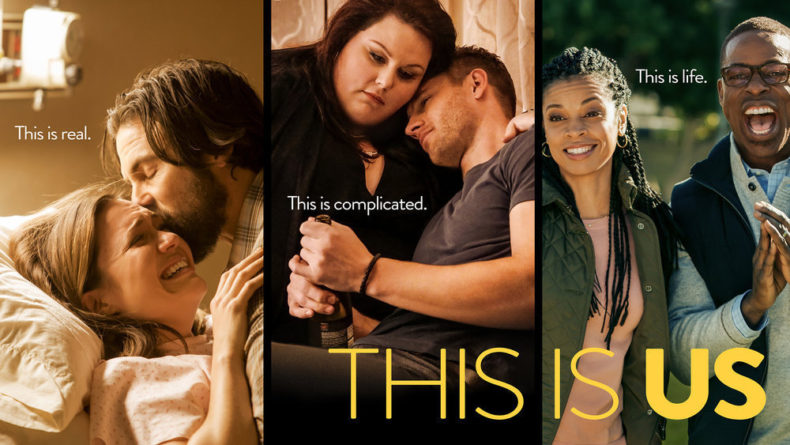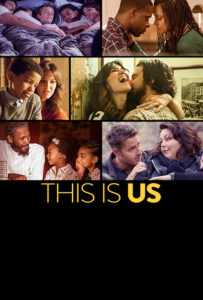 If you have been on the internet at all in the past few months, you've probably heard of the new NBC show, "This Is Us". From the moment I heard of this show, I knew it would become a new favorite of mine. I remember the first time seeing the trailer very clearly. I was in Las Vegas with my dad and we were heading to get some lunch. Someone in a production company shirt was stopping people as they walked by, asking if they'd like to review upcoming trailers for monetary compensation. Naturally, we agreed to go check it out.
The company directed us to a room with many computers and headsets and each person that was recruited was given the same instructions. We put in the details of our demographic and were told to watch all of the trailers for three different show, remember which ones we thought were the best and we would fill out questionnaires afterwards. Trailers for This Is Us immediately caught my attention. While the other advertisements seemed interesting, there was a sense of realness in the trailers for This Is Us that, for some reason, I was connecting with despite the fact that I had a total of around two minutes of footage to go on.
When I left the screening area and completed my evaluations, I instantly turned to social media to learn more. The concept seemed simple enough: a show about different people with different stores connected by their birthdays. There was a woman struggling with weightloss. A young couple devastated by the loss of one of their triplets. A man with a family finding the biological father that abandoned him. It all seemed so utterly relatable despite the fact that I didn't know much about the show. The idea about every character being born on the same day was fascinating. We never really take the time to think about the fact that somewhere out there, there are hundreds of people that were born on the same day that we were and we have all ended up on different paths.
The night of the series premiere, I was seated in front of my television screen, ready and waiting. This Is Us did not disappoint. *SPOILER WARNING* At the end of the very first episode of the series, This Is Us gave us the first of many shocking twists: all of the characters are related. Until that moment, viewers were given the impression that these people were all strangers that just happened to share the same birthday. The truth? They all came from the same family.
The twist was brilliant and unexpected. Jack and Rebecca Pearson were a young couple having complications with the delivery of their triplets. Kate shared details of her weight loss struggles with her brother, Kevin, and new friend, Toby. Randall was a married man with children who had finally found his birth father. I never expected the reveal to be that Kate, Kevin and Randall were in fact the children of Jack and Rebecca. Over the course of the first season, viewers would come to realize that Jack and Rebecca's story was being told through flashbacks. Rebecca lost one of the children during birth. This meant that Kevin and Kate were the only two biologically related siblings. Devastated by the news that one of their children had passed away, Jack and Rebecca decided to adopt a lonely baby that had been abandoned and brought to the hospital mere moments before Rebecca giving birth. That baby would later be named Randall and raised as the third and final member of the Pearson family.
This plot twist was the first of many. Since the premiere, This Is Us has taken viewers on a whirlwind journey filled with love, pain and joy. But still the question remains: just why does everyone love This Is Us so much? I'm sure you've heard the phrase "there's no original idea in Hollywood" before. Television executives are always chasing the next big thing, trying to figure out what elaborate plot will set them apart. However, this is not what NBC did with the creation of This Is Us. There are no paranormal entities or quick action chases. This Is Us is simply about real issues that people face every day of their lives. Not only that, but the wide range of character growth and struggles gives every viewer something to connect to.
Those that have been adopted can relate to Randall. We see him struggle with the fact that he has not known his biological father for his entire life. Despite the fact that Jack, Rebecca, Kevin and Kate are his family, he feels a need to know where he came from. William, Randall's biological father, is introduced in the first episode. Viewers quickly learn that William has cancer. We see him struggle with his remaining days and we see Randall struggle with the fact that as soon as he has his biological father in his life again, he learns that he may not be there much longer.
Married couples can connect to Jack and Rebecca. Through flashbacks, we are shown the ups and downs of their relationships. The two struggle with the loss of a child and then turn their lives around and adopt someone in need of a home. Jack and Rebecca go through the typical struggles that come along with parenting as well as more personal issues. Rebecca wants to pursue music but hides a dark secret from her husband and Jack has a history with alcohol. Despite all of their flaws and problems, the two remain connected in sheer love for the other. You may have heard people everywhere claiming that Jack Pearson has raised the bar for men everywhere, and it is true. Jack dedicates his time, love and energy into giving his wife and children a better life. We see the children in present time frequently praise how amazing their father was.
Kate has struggled to keep her weight under control her entire life. We see this struggle through flashbacks and are told through stories. In the beginning of the series she sets off on her journey to gain control and lose the weight. Along the way she meets Toby who becomes a second person for her to connect with other than her brother Kevin. The two form a bond instantly and build their relationship throughout the first season.
Lastly, Kevin is an actor on a popular comedy show that feels he isn't taken seriously. We see evidence of Kevin's feelings of unimportance in childhood that stemmed into his adulthood. He wants to pursue acting that truly matters and challenges him. He makes the bold decision to quit his current job and pursue a project that will help him grow as an actor and as a person. Kevin and Kate are heavily reliant on each other while Kevin and Randall have a shaky relationship. But despite all of this, the three are forever bonded and continue to be there for each other as the series progresses.
The season one finale is quickly approaching. This Is Us has already been picked up for two additional seasons and there is no doubt that the rapid success of this show will only continue to grow. The concept of a show about real people and real issues seems so simple. It makes you wonder why executives are only just not giving viewers such a show with characters and stories they can truly connect with. If you have not given This Is Us a chance yet, do yourself a favor and watch the first episode. I guarantee there is something for everyone with this show.