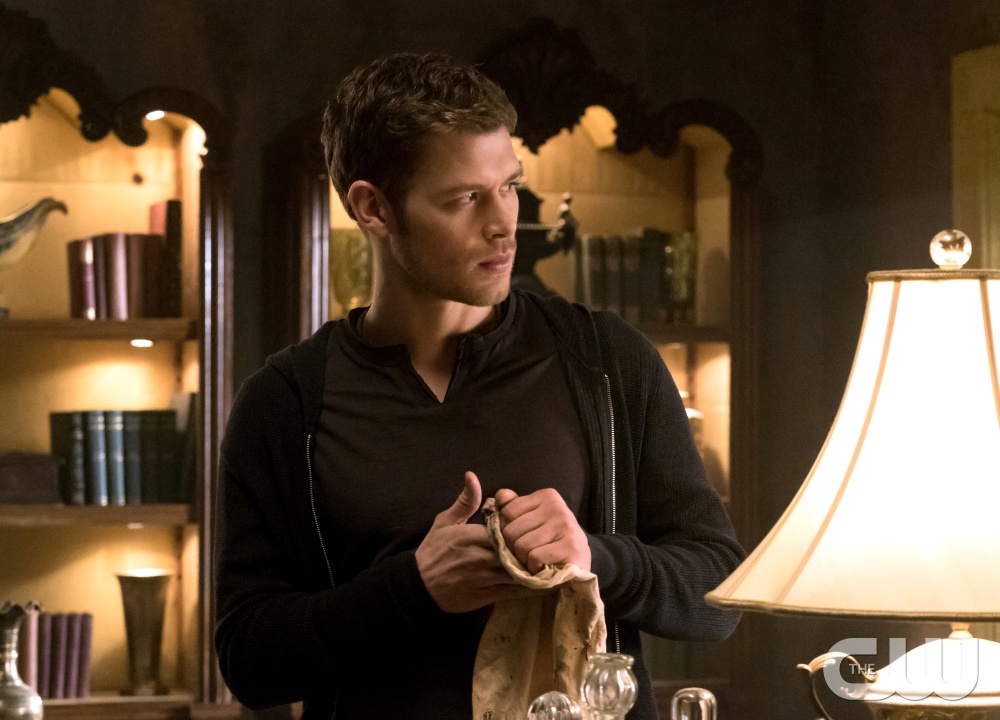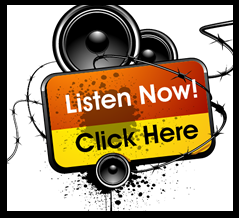 By: Kristin Marie (@kristin0409)
This week's episode begins with Elijah and Klaus on very different pages as they discuss where Mikael's ashes have disappeared to. Rebekah joins them and is also on Elijah's side. Klaus clearly doesn't understand that killing Mikael will alienate the one person who knows how to get rid of Dahlia (Freya). The three are distracted when someone enters the compound. They find Josephine standing there with a scarf tied around her neck, bearing a message from Dahlia herself. The message relayed to the siblings is that Dahlia is owed a debt; one that must be paid. Elijah realizes that this is not actually Josephine. As Josephine/Dahlia tells her niece and nephews that they have until nightfall the following day to hand over Hope, she begins to bleed from underneath the scarf (where Dahlia slit her throat). Klaus doesn't take kindly to threats, so he knocks Josephine's head off and smirks.
After hearing Dahlia's threat, Hayley and Jackson discuss their next move. Jackson still wants to run to the bayou, but Hayley thinks staying in the spelled jazz club is best for now. She remembers that Dahlia can only sense Hope's presence when Hope is using magic, so she comes up with a plan to stop her from doing magic in the first place. Her plan is dangerous, but Aiden volunteers to help (his guilt is chipping away at him after helping Klaus in last week's episode).
Freya builds a memorial for Mikael in the cemetery and Rebekah pays her a visit. Rebekah tries to explain that Mikael wasn't the person Freya remembers, but Freya doesn't think that's an excuse to kill him. Despite telling her sister that they have to work together, with Klaus, to defeat Dahlia, Freya gives her and Elijah an ultimatum; either her or Klaus.
Trying to come up with a plan, Elijah walks in on Klaus painting. Elijah still wants to know where Mikael's ashes are, but Klaus refuses to reveal his strategies. He doesn't know who he can trust anymore and agrees when Elijah points out that if they can't trust one another, they can't work together to defeat their evil aunt at all.
As he's putting Hayley's plan in action, Klaus finds Aiden in the compound just after Aiden takes the non-magic shackles. Klaus asks why he's there instead of protecting Hayley and Hope at the jazz club, so Aiden lies and says he only came to pick up Hope's favorite bunny. He offers Aiden a warning that he'll take things into his own hands if Aiden's loyalties are misplaced. When he leaves, Aiden goes straight to Davina and Josh to try and move the anti-magic spell from the shackles onto something Hope can wear. Josh and Davina are clearly worried about the retaliation Aiden will face if Klaus finds out.
Back at the jazz club, Hayley notices dahlias beginning to form on the walls; indicating that Dahlia knows where they are. Hayley tries to call for help, but she doesn't know that Dahlia is outside the club, killing every werewolf in sight. She blows her signature whistle into the air as a warning to.
As a peace offering, Elijah brings Freya a knife of Mikael's that Klaus stole a long time ago. She still doesn't want to work with Klaus, but Elijah reminds her that she came to them for help. She asks him to swear to her that Klaus will not be their undoing.
Cami pays Klaus a visit as he continues to paint. He assumes Elijah sent her to play therapist, asks her to go away and says he'll tell Elijah she did what was asked of her. She pleads for him to talk to her.
After killing all of the wolves, Dahlia appears in the doorway and notices the club has been spelled. She makes comments to Hayley about Hope being rightfully hers and that she intends to collect on the bargain she'd made with Esther so long ago. Hayley doesn't back down and dares Dahlia to enter the club. She tells her to see just what Hayley can do against a witch with no magic, insinuating that Dahlia wouldn't be half as strong as she claims to be. Dahlia reminds her that she will return by nightfall the following day to take Hope away.
Cami succeeded at getting Klaus to join her for lunch to talk and he has some valid points. He says that parents, regardless of whether they love you or loathe you, form who you are. So he asks Cami if he's not Mikael's son and if Freya is not as dangerous as Dahlia. She wants to focus more on the fact that he killed the man who raised him, but Klaus shows no remorse and reminds her that he's not a good person.
Aiden and Josh walk through the streets of New Orleans when Aiden suddenly stops to tell Josh he loves him. Josh believes he's saying it only because he's about to do something stupid, and he sort of is. Aiden admits that loyalty is in his DNA, so he can't live with himself if he doesn't come clean to Jackson about semi-working with Klaus. He asks Josh to meet him in 2 hours so they can leave New Orleans and start their lives together. Josh is caught off guard and doesn't answer at first. Aiden walks away in the hopes that Josh will meet him later anyway, and Josh vamps over to say yes, and that he loves him too.
Clearly on a mission, Marcel pays a visit to Davina, who doesn't seem too happy to see him. She's angry that he wasn't there for her after Kol died, when she needed him the most. He apologizes and asks her about the dagger she and Kol created to put Klaus down. He tells her that Klaus is off the rails and won't trust anyone, so the dagger might come in handy if worst comes to worst. She informs him that Kol gave her the dagger to protect herself and she'll be the one to decide if it gets used.
Now that Elijah has a reluctant Freya on board to work with her siblings, he attempts to get Klaus on the same page. He should know better. Klaus believes he has the best strategy for protecting Hope and refuses to work with Freya to do so. He offers Elijah the same ultimatum Freya offered Rebekah; it's either him OR Freya and leaves his brother to ponder the choice.
Aiden hands Jackson the necklace Davina spelled to contain Hope's magic. Jackson praises him, and Aiden takes the opportunity to come clean. He confesses what happened with Klaus, prompting Jackson to punch him in the face. He then tells Aiden that he just risked his life to protect Hayley and Hope, and that he has to accept his forgiveness. Aiden informs him that he and Josh are leaving and asks Jackson to take care of himself. The two share a hug and part ways. Unbeknownst to Aiden, though, Dahlia is watching from a distance.
When Hayley finally gets through to Elijah, he arrives at the jazz club to find out what happened with Dahlia. Klaus also arrives and wants her, Jackson and Hope to stay at the compound with him. She informs him that Jackson is out getting supplies and that they're leaving to the bayou. They face off against each other, despite Elijah's efforts to keep the peace. Klaus claims he knows what Freya was up to and that he knows how to defeat Dahlia, alone.
Anxious to meet with Josh to run away together, Aiden buys some beautiful flowers from a flower shop. In an instant, the beautiful flowers die before his eyes while Dahlia's song plays. He comes face to face with Dahlia, who uses magic to drag him into the alley. She says that he's a tipping point to set Mikaelson against Mikaelson. She inflicts wounds on his face using her magic and then rips his heart from his chest, leaving poor Aiden to die alone in the alley in an act she claims has to look convincing.
Josh walks with Davina to meet with Aiden and they promise to visit each other. He feels bad for leaving while she's still grieving for Kol, but she admits she would've done the same had he asked. They walk past the alley and find Aiden's body lying on the ground. Josh frantically tries to offer his blood, but seeing as his heart has been ripped out of his chest, he realizes it's too late.
As Klaus continues to talk with Elijah and Hayley, they hear Jackson angrily calling Klaus's name from outside. He enters the room, carrying Aiden's body and accuses Klaus of killing him for telling Jackson the truth. Hayley asks if he did kill one of the wolves sworn to protect Hope, and at first Klaus seems stunned at the accusation, but then he flips the script and makes it seem as though he did do it. He asks for it to serve as a reminder of what people will face if they cross him. When he challenges Jackson, the two go at it and Hayley steps in. Klaus pushes Hayley across the room and Elijah gets in the middle of the two egos. He warns Jackson that if he wants to get to Klaus, he'll have to go through him. Hayley gets up and pushes Elijah asking if he'll kill her as well. Elijah instructs Klaus to leave and work on whatever plan he has in mind while he keeps an eye on them.
Rebekah is clearly upset that Klaus sets everyone against them (since she also believes he killed Aiden), and Marcel tries to comfort Davina after losing someone else she cares about. Davina hands him the dagger her and Kol made to use against Klaus and tells Marcel to use it to put him down.
After Klaus leaves, Hayley tells Elijah that she and Jackson HAVE to leave to the bayou to protect Hope. He tells her that if they were to leave, he can't protect them from Dahlia AND from Klaus. She says they can't hide from both where they are anyway, so she pleads with him to help buy them some time.
Klaus angrily arrives back at the compound and is confronted by Cami, who demands to know if he killed Aiden. After desperately trying to get the truth out of him, Klaus finally admits he's innocent. He only claimed to have done it in order to keep Hayley and Jackson from running to the bayou. He says he's the only one who can save Hope and he needs them to fear him. He basically tells Cami that he wants nothing more than for everything to pass and for them to meet at a corner cafe after he admits his innocence. He places his hand on the side of her face and tells her that "a better man would protect you with that lie, but I am not a better man, and so I leave you with the burden of a truth that no one will believe."
Heading back to continue painting, Klaus finds Elijah waiting for him. He knows that Klaus hid Mikael's ashes in the paint he's been spreading on canvases all day. Elijah tells his brother that Hayley and Hope are gone, prompting Klaus to attack him. After telling Elijah he can't win against him, Elijah plunges the dagger into Klaus's chest as their siblings arrive. Together they watch Klaus fall to the ground as Dahlia's song plays on the church bells in the distance.
Tune in on Monday, April 27 at 8/7c on The CW for more of The Originals!
Twitter: @TheVRO
Facebook: Variety Radio Online
Tumblr: Variety Radio Online
//