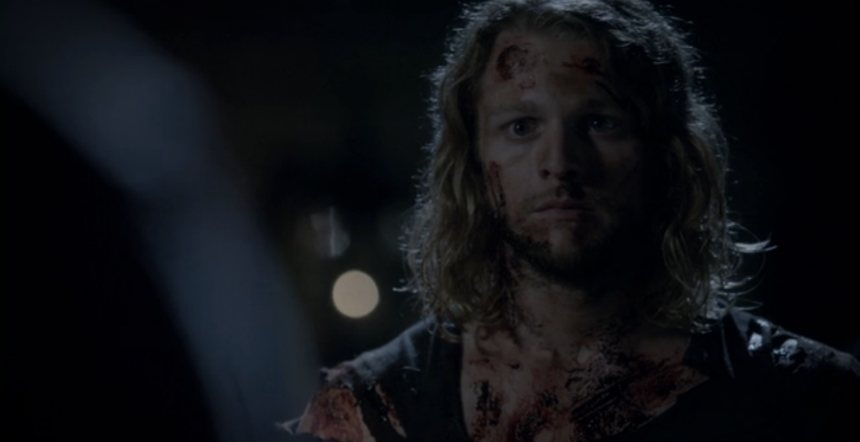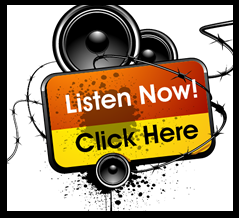 By: Kristin Trujillo (@kristin0409)
This week's episode begins with a flashback to the Kingdom of Norway, 972 A.D. where a younger Esther treks her way through the snow to visit her sister, Dalia, who is also a witch. Esther begs Dalia for help with fertility issues. Her sister is none too pleased with Esther for having abandoned her witchcraft abilities, but agrees to help her…with a heavy sacrifice.
In present day, Finn/Vincent and Esther/Lenore are in the cemetery where we see a bloodied Oliver chained to a huge log. Finn tells the cooperating werewolves to spread the word that Oliver will be executed at midnight, and for everyone to take a look at what happens to traitors. As Finn heads to meet with Cami, Esther returns to Elijah, who is still in the dream state she put him in. She remembers him as an innocent and kind boy, and after insisting that she'd do anything for him, she slits his throat and whispers a spell into his ear. (& the award for mother of the year goes to…NOT Esther! Why hasn't anyone tried to find this man?)
At Marcel's loft, he and Gia are discussing their dead-ends where finding Elijah is concerned. Hayley walks in after her request to help Klaus search for Elijah is denied, and asks if they'll join her in rescuing Oliver instead. She tells them to distract Finn, who's controlling the wolves, so that she can save Oliver herself. When Marcel questions her on facing all of the wolves alone, she tells him that the wolves might be answering to witches, but they still have an alpha; she just has to find him.
Finn sneaks up on Cami at the bar, and the two have an interesting conversation about Klaus. She reminds him that it's Happy Hour, and when he orders her favorite drink, she gets creeped out and leaves.
As a bird watches overhead, Klaus digs up Esther's casket at the old plantation and attempts to set it on fire. Before he drops the lighter, he's distracted by the sound of Elijah's voice. He follows his brother into the burned down home, and quickly realizes that he's just an illusion created by Esther. She appears behind him and asks Klaus to hear her out. He doesn't want to hear her lies, but she tells him that she's in the process of making Elijah into the man he was meant to be, and she intends to do the same for Klaus. He asks for his brother before he gets angry, and tells her that she's no different from Mikael, who has also crawled back from the grave. He can tell by the look on her face that she wasn't aware of Mikael's return, and also wasn't aware that Kol/Kaleb knew of this and didn't tell her or Finn.
Cami looks up records on Vincent, and realizes that he's a fraud. She's shocked to find out from Marcel that Vincent is actually Finn. Especially considering the things she's told him about Klaus.
Esther tells Klaus that, in the beginning, Mikael loved their children…especially their firstborn, Freya. Klaus doesn't want to hear ancient history, but Esther continues to plead for him to join her and his brothers as witches. She promises to strike Mikael down herself if he returns to harm Klaus, but he reminds her that he's never needed any help when it comes to killing parents. She responds by offering him the truth about his real father.
In the bayou, Hayley finds a camper and stops two arrows with her bare hands as someone creeps up behind her. As her and the mystery man, Ansel, are about to duke it out, someone behind her tells them to stop. She turns around and sees Jackson, the alpha.
Klaus can't pinpoint the origin of his hatred for his mother, but she suggests that the main reason is because she denied him a relationship with his real father. He calls her a whore, which prompts her to smack him across the face. She claims to have loved his father, and that they fell in love when Mikael abandoned her following the death of their daughter Freya from the plague.
Jackson tells Hayley that he declined the offer for a moonlight ring, so the Guerrera's dumped him out in the bayou and left him for dead. He found Ansel, who's been teaching him the traditions of what it is to be wolf. She explains that the wolves need an alpha, and so does Ollie. He doesn't seem to care what becomes of Ollie, but when Hayley sets off alone…Ansel volunteers to go with her.
As Esther continues to tell Klaus about his real father, Klaus wants to know why he didn't try to have a relationship with him. He questions whether his father was as ashamed of him as she was. She assures him that she was the one who denied their relationship because Mikael had returned and couldn't find out about the infidelity. She went back to Mikael with baby Klaus and they became a family again. Instead of offering to place him in a witch's body, she offers to place Klaus inside the body of a werewolf so that he may live his life the way he was supposed to. He grows angry and threatens her if she doesn't tell him where Elijah is. Esther uses magic to keep Klaus away from her and snaps his neck.
Hayley calls Marcel to inform him that Jackson failed to cooperate, but she tells him she has the next best thing (Ansel). With Cami insisting on finding information about Vincent, Marcel tells Hayley that they have a way to distract Vincent while she saves Oliver.
In a flashback/dream, Klaus finds his real father murdered by Mikael. When he looks at his face, Klaus awakens. Esther is still there and tells him that she's lifted the spell that hides Elijah and that Klaus is free to take him home. She's counting on Elijah's own mind to decide his fate once he wakes up.
At the bar, Gia and Marcel keep a lookout for wolves as Cami meets with Vincent inside. She's a little too arrogant and begins questioning him about his family life. As he reluctantly speaks, Marcel attempts to rush inside, but is distracted when a wolf sneaks up on him and Gia. While the two fight off the wolf (unsuccessfully, as they both get bitten), Cami secretly pulls a knife out from her purse and it seems as if she'll stab Vincent with it, but she changes her mind and places it safely back inside her purse. Marcel is able to rip the wolf's heart out of his chest before he kills them.
Hayley and Ansel find Oliver chained inside of a tomb. He doesn't know where Elijah is, but they have to move quickly because the other wolves know they're there. Ansel tells Hayley to take Oliver while he holds off the other wolves. Aiden and some of the other wolves find Hayley and Oliver and attempt to stand against her. Oliver gives a great speech about how he never lost sight of what he was fighting for. They were supposed to be a pack, but all they're doing is turning against each other. He gets through to them, and they all step aside for him and Hayley to walk away safely.
After being told that Elijah has been chained to a wall in a tomb, Klaus arrives at the cemetery. He overhears fighting, and goes to check it out. He snaps a wolf's neck and finds himself staring into Ansel's face. Except Ansel just so happens to be…his father! Klaus believes the image of his father is another one of Esther's illusions, but he's not. Just when it seems as though Klaus will finally get a chance at a relationship with his real father, he tells him that he means nothing to him, and leaves his father standing there alone.
Back at the loft, Marcel and Gia drink some of Klaus's bottled blood to cure them of their bites. Cami calls Marcel and tells him that she believes Vincent/Finn likes her, which means she can help take him down when he's vulnerable.
Hayley brings Oliver back to Jackson's camper. He tries to apologize to Jackson for what he'd done and gives another great speech about how Jackson is meant to be the alpha who can save their people. He begins coughing up blood and falls to the ground. As Jackson holds him, Oliver stops breathing. (Really?! Just when he delivers two amazing speeches and finally starts to change our minds about him?!)
Klaus finally finds Elijah and unchains him from the wall. Esther appears (again) and tells him that she pulled her father back from the other side before it collapsed. She claims to have brought him back to find Klaus so that they can have a life together. As Civil Twilight's "Letters From the Sky" plays in the background, Klaus grabs his mother's throat and holds her against the wall. He tells her that she declared war when she came after his family. He tosses her to the ground after telling her that he's his mother's son. He carries Elijah out of the tomb as we see yet another flashback. This one shows Dalia collecting the sacrifice Esther promised…her firstborn child, and every firstborn of every generation for as long as Esther's line lives. Esther pleads for Dalia not to take Freya from her, and promises that she will return to the dark arts and make her pay. Dalia tells her that if she should defy her, she will not only take her firstborn…she will take every child of hers. As a pregnant Esther holds Finn's hand, Dalia walks away carrying a screaming Freya.
Finn finds Esther on the ground at the tomb. She tells him that Klaus refused her offer, and that he doesn't understand that if Hope lived, Dalia would return for them all. (Ummm…seeing as Hope did live, I'm sure we can expect evil Dalia to return).
Phew! This was an action packed, secret revealing, heart wrenching episode! To find out what happens next, tune in next Monday, November 17 at 8/7c on The CW for more of The Originals!
Also, feel free to tweet Keisha (@keelime_), Raechel (@RaechelEP) and I (@kristin0409) your thoughts on the episode and/or our recap of this week's episode. You can also use the hashtags #elijahskoolaid and #chasers!
Twitter: @TheVRO
Facebook: Variety Radio Online
Tumblr: Variety Radio Online
//

Chase Coleman is an American actor, director and musician. Coleman is best known for portraying the character Billy Winslow in the HBO TV series Boardwalk Empire. He was born in Tuscaloosa, Alabama and raised in Monroe, Louisiana. Follow Chase on twitter @chasercoleman 1. Character you've played that you relate to the most? Oliver 2. What […]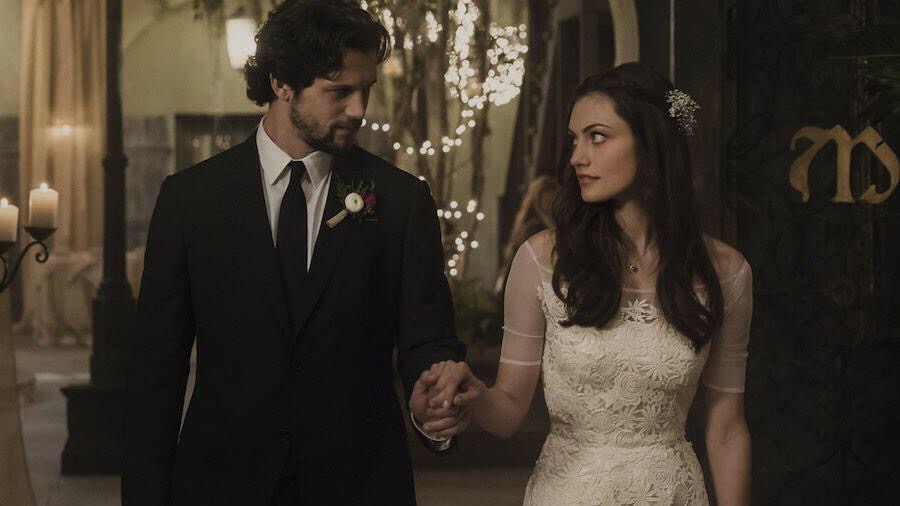 By: Kristin Trujillo (@kristin0409) In the aftermath of Elijah torching his brother, Finn, in the "safe house", this week's episode begins with Cami (and a crying baby Hope) frantically trying to figure out her next move. She's startled when Elijah appears and instructs her that they have to leave immediately. When Hayley gets word of […]