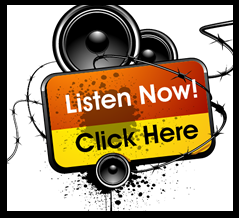 By: Kristin Trujillo (@kristin0409)
This week's episode begins with a three-way call between Rebekah, Elijah and Klaus. Rebekah is in the quarter and notices several men following her. She tries to escape, but the two men (witches) catch up to her in an alley. One tells her she'll die for what she's done and rattles some sort of dark magic object that incapacitates her. Marcel arrives and tells her that more are coming, so they have to leave right away. She's relieved to discover he already knew she was Rebekah.
Finn is growing impatient for a reunion with his brothers and tells Freya he wants to go back and channel Mikael. She asks him for a few moments with Mikael beforehand, seeing as they haven't seen each other for a thousand years. She doesn't, however, have any interest in meeting with Esther after she'd given her away to Dahlia so many years ago.
At the compound, Klaus explains to Hayley and Jackson that they need their army right away in order to stop Finn and Freya. Jackson believes they need the wolves at the compound to continue protecting Hope, but Hayley sides with Klaus; knowing that Finn is either powerful enough to heal himself after being burned at the safe house OR Freya is powerful enough to save him herself. Jackson tells Klaus that he'll only agree because Hayley is asking and makes it clear that he takes no orders from Klaus.
Given the fact that the stalker witches knew the identity Rebekah now possesses, Elijah offers to pay a visit to an old woman, Josephine La Rue, who knows a lot about the witches in New Orleans while Marcel and Rebekah try to uncover more about her new body's old life.
Despite Finn's warnings, Freya uses her own blood to awaken Mikael. Bad idea, girl!
Elijah recruits Gia's help to win Josephine over. Josephine despises vampires, so he asks Gia to play the violin for her. After playful bickering, she tells Elijah that they may not be on the same boat regarding relationships, but they're definitely in the same ocean.
After getting orders from Jackson to gather the wolves to hunt Finn down, Aiden takes advice from Klaus. Jackson wants the pack to move quickly and as a pack, while Klaus suggests they be strategic and quiet.
Marcel hires someone to try and find out who Rebekah is after claiming she lost her memory.
Freya has to convince Mikael of her identity after he expresses doubt, but once she's able to reveal the truth, they actually have a loving father/daughter reunion after one thousand years. Who would've thought Mikael could be capable of such a thing?!
When Hayley finally gets Hope to sleep, Jackson enters the room with something for her to eat. He offers his help with Hope, admitting that he's great with kids. After missing the first six months of Hope's life, Hayley wants to do everything she possibly can to make up for the time lost. She realizes he's been distant, and he insists it's only because he's trying to get the wolves back in the quarter and doesn't want her to feel obligated to him. Even though the ritual worked, they still have to live as husband and wife, but he doesn't want to force her. She suggests putting on some Marvin Gaye and lighting some candles and…they're interrupted by a crying Hope in the next room. Maybe next time, Jack!
The man Marcel brought in to try and figure out who Rebekah's body belonged to tells them they have to drink tea in order for his spell to work. He tells her she's a murderous psychopath named Eva, who steals children. Rebekah begins to have a panic attack, and when Marcel tries to explain that she's not who he thinks she is, the man uses magic to put Marcel down. She secretly steals something from the man's belongings while he's distracted and tells him what her real name is. She also reveals that she knows the anecdote to whatever he'd put in their tea to cause hallucinations.
Elijah and Gia arrive at Josephine's home. They all sit and listen to Gia's amazing violin playing. She asks them to leave, and doesn't want to help in any way. Gia ditches the good girl act and calls Josephine out on her rudeness. This honesty wins Josephine over, and she agrees to hear Elijah out. He wants Eva a/k/a Rebekah released into his custody and, in return, Josephine requests Vincent a/k/a Finn back.
Aiden is surprised by Mikael when he throws a wolf's heart at him. When Aiden tells him Klaus is going to kill him, Mikael goes into attack mode. Freya stops him before he touches Aiden and the two escape while Aiden is left in pain on the ground.
In the cemetery, Klaus finally confronts Finn face to face. Just as he's about to kill him, Elijah comes in and stops him. He tells Klaus about his new alliance with Josephine and the witches and the exchange of Finn/Vincent for Rebekah. Freya also arrives and tells Finn she won't let Elijah and Klaus hurt him. She touches her necklace, which seems to erase Finn's memory, and then tells him to sleep. She then turns to her younger brothers and offers them a deal. She claims that their mother ruined Finn, and that the brother she remembers would never have suggested hurting a child. She requests the help of Klaus and Elijah to defeat Dahlia, who is no doubt in search of baby Hope. Klaus is none too pleased to discover that she's also enlisted the help of Mikael. Klaus wants no part of it, but Elijah stays behind. He tells Freya that he may be willing to accept her identity, but it doesn't mean he trusts her. She responds by saying she looks forward to earning his trust.
When Hayley has trouble getting Hope to stop crying, Jackson comes in to save the day; proving that he actually IS great with kids. He also tells her that one of the wolves was killed by Mikael, and more would've died had Aiden listened to his instructions. He and Hayley find this to be the perfect time to consummate their marriage.
Klaus informs Hayley that Finn is no longer a problem, but he tells her to have her pack track down Mikael. She refuses to put them at risk again, which angers Klaus. When he tries to use Hope to manipulate Hayley into complying, she makes it clear that if he ever does it again, it'll be the last time he sees her or their daughter.
With Finn in a magical sleep (literally), Elijah and Gia celebrate their accomplishment of getting Josephine to agree to an alliance to keep Rebekah safe. While he grabs a beer to "adapt to his audience," Gia seizes the opportunity to seduce him by asking for help undoing her dress and it doesn't take much convincing. Bom chicka wah wah!!
We see Jackson and Hayley finally in the same bed with Hope playing between them, Elijah having some fun of his own, Marcel taking care of a sleeping Rebekah, Freya looking at her necklace (not sure if her smile means she's up to something or she's happy to have her family working together to defeat Dahlia) and Klaus telling Aiden that he deserves to be a leader in their pack. Aiden questions what's in it for Klaus, but he claims to only want loyal protection for his daughter.
Rebekah awakens in the middle of the night and wanders off into the empty marketplace. She finds two teenagers kissing and slits the boy's throat. She then carves an 'X' into the girl's forehead, promising not to stop until she has every bit of her power.
Tune in next Monday, March 16th at 8/7c on The CW for more of The Originals!
Twitter: @TheVRO
Facebook: Variety Radio Online
Tumblr: Variety Radio Online
//