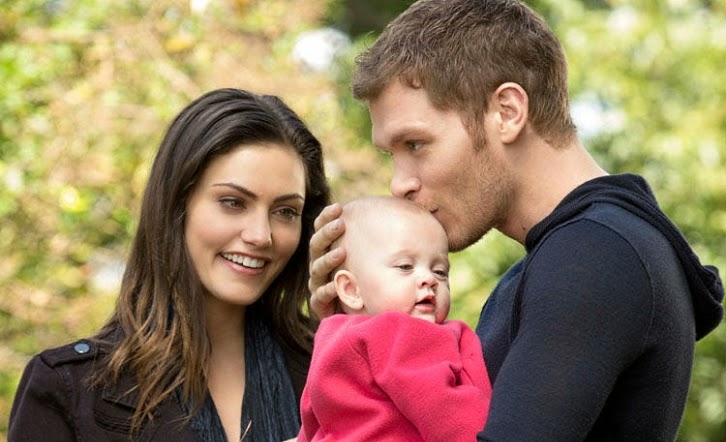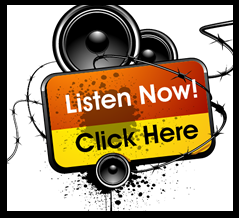 By: Kristin Trujillo (@kristin0409)
This week's episode begins with a flashback to New Orleans in December 1914. Kol (the original Kol) walks into a house and rummages through it, in search of the paragon diamond. He finds it resting on top of a glass liquor bottle. He instructs the girls in the cottage to pack their things and meet him in the cemetery, where he has a "date with a dagger." As he walks out of the cottage, Klaus and Marcel greet him. Klaus tells Kol to hand over the paragon diamond, and he reluctantly does as he's told. He then tells Kol that the women inside of the cottage will never leave it again.
As Rebekah decorates a house they're currently staying in, Elijah stands by the fireplace watching over Hope. He recognizes that Hayley is treating him with kid gloves and feels patronized for it. He's not sure what happened to him at the café, but he reminds Rebekah that he's there to protect her and Hope.
Davina and Kol/Kaleb work on a spell to help protect Cami from Esther's control. Kol manages to piss Marcel off for joking about the situation. When Marcel and Cami walk away, Kol tells Davina that his siblings always seemed to prefer Marcel over him, and that Marcel ratted him out to Klaus about the paragon diamond. She suggests they steal it back.
While Mikael is on a werewolf killing spree, Esther sneaks up on him in the woods. The two exchange words, and he informs her that he will kill every werewolf he sees until he's brought to the one she brought back from the dead (Ansel). She tells him that Ansel is dead, and that Klaus killed him. She angers him by mentioning Klaus and as Mikael lunges at her, she disappears. The Esther in the woods is a shadow self, and the real Esther is in her lair.
In an attempt to revive an old family tradition, Rebekah is piling wood together for a bonfire while Elijah holds Hope in his arms. Klaus and Hayley arrive and are finally reunited with their daughter. After a joyful reunion, Klaus informs Rebekah and Hayley of Finn's claims about their aunt Dalia and her claim to all Mikaelson firstborns. They promise to keep Hope safe, and Rebekah demands that they follow through with the bonfire tradition of writing down their wishes for each other and then burning it in the fire. She reminds them that it was Kol's favorite part growing up; to which Klaus responds that it's even more of a reason to ignore it.
Marcel finds Cami near the coffin where they've placed Finn. She wants to speak to him in order to try and stop whatever Esther is planning for her, but Marcel clearly doesn't like the idea. He firmly says no, but she stands her ground.
As Klaus plays with his daughter, Hayley brings him a piece of paper to write down his wishes. She takes Hope from him and, as he writes down his wish, he says out loud, "I wish you would tell Elijah you're marrying your werewolf suitor, at which point I would pour him a scotch and congratulate him on the bullet he dodged." Hayley angrily takes the paper, crumples it, and throws it to the ground.
Marcel agrees to allow Cami to speak with Finn, but only if he can stay to protect her. She knows Finn won't talk if Marcel is there, so she convinces him to stay nearby, but out of sight. They open the coffin and help Finn into a chair, where Cami offers him a grilled cheese sandwich. He tells her that her compassion will inevitably be her downfall. He admits that he won't stop until every vampire and supernatural being ceases to exist, and will also take down anyone who sides with them. She walks out and tells Marcel to lock him back up.
Elijah helps pile up the wood and begins to see the visions of what he'd done in his past; a gift from Esther. Rebekah hands him a handkerchief to wipe his hands, calming him. He admits to his sister that Esther's deal has a sort of appeal. He wonders if she will leave them alone if one of them agrees to her plan.
While Davina and Kol search for the paragon diamond, Kol reveals that despite the fact that Rebekah was always his brothers' favorite, she did him a solid in the past. We see a flashback of Kol and Rebekah planning something without Klaus's knowledge.
Rebekah finds a Polaroid camera and brings it outside as the bonfire begins to burn. They take a picture of their little family (adorable!). Klaus reminds them that they have to burn the photo to prevent it from getting into the wrong hands. He makes a wish for the family that it didn't have to be this way as Hayley tosses the gorgeous family photo into the flames. Rebekah tells them that she's going to take Esther's deal, and that she's going to take her down with her.
The siblings discuss Rebekah's idea to accept Esther's deal. The brothers try to dissuade her, but she insists on going through with it. Klaus suggests they find another body for her to jump into, in order to save Cami. He calls Marcel, who tries to reason with Kol to help. He agrees, but wants the paragon diamond in exchange. He admits to Marcel that he needs a weapon to protect himself against Klaus and that the diamond helps to make it. He doesn't want to kill him, but he wants something that he can use in self-defense if he absolutely needs it.
Klaus agrees to hand over the diamond, and heads over to meet them with Rebekah. He promises to pull her out if things go wrong.
Hayley walks in on Elijah in front of the fireplace. She explains the situation between her and Jackson. She has to marry him in order to restore peace and gain control among the wolves. She doesn't love Jackson, but she has to let Elijah go. She tries to walk away, but he pulls her back and kisses her. He tells her to marry Jackson and to do whatever she needs to do in order to bring her daughter home. They look into each other's eyes and kiss before he places her on a table.
Marcel provides Kol with another body for Rebekah to jump into if need be. Kol tells Marcel that to gain his mother's trust again after his absence, he needs to return with the one thing she asked him to retrieve…the white oak stake. He promises to return it to Klaus once they defeat Esther, but Marcel calls the deal off just as Klaus walks in. Kol gives Klaus his word that he will honestly help them.
Kol returns to Esther and lies to her about what he's been doing. She tells him that she's going to do something to help with Finn's situation as she continues to search for Rebekah. With that, Rebekah walks into the room and is reunited with her mother. Davina and Marcel explain to Cami that Kol is going to link Esther's hourglass with one they have with them. When the last grain of sand falls, Esther will try to place Rebekah inside of Cami's body. Davina will perform a spell to jam the signal, preventing everyone from jumping. Rebekah asks Esther for a glass of red wine while they discuss her giving up her immortality. In a last attempt to convince Rebekah to go through with the plan, Esther tells her that her choice is simple…live another thousand years of never having what she wants, or a handful of years when she does. Rebekah finally agrees, and Esther turns over her hourglass. Kol performs a spell quietly, linking the hourglasses.
Esther, Rebekah and Kol set up a ceremony to jump Rebekah into Cami when Rebekah notices the white oak stake in her mother's possession. Esther admits that once the jump is complete, she will destroy Rebekah's vampire body. Kol is surprised by this news, as he thought she wanted the white oak stake to protect them. Rebekah pleads for her to stop the spell, but learns that Esther locked the spell to continue as soon as she turned the hourglass. Klaus arrives and tells his mother to stop the spell. He accuses Kol of being treacherous, but Kol denies knowing anything. Doing so reveals to Esther that Kol has been working with Klaus while he's been gone. Klaus pleads for Esther to take him instead, but she tells him that he should've taken her offer when he had the chance. She's now made a deal with Mikael in order to gain a new ally. All Mikael wanted was the right to kill Klaus, and she gave that to him. As the sand trickles down to nothing, Kol yells "NOW!" Klaus rushes over and stabs Esther in the neck. Davina performs a spell and the hourglass shatters as Cami and Rebekah both collapse.
Klaus carries Rebekah's body back to the compound and places her next to Cami. Marcel checks on Finn and realizes that he's gone from the coffin. As he tells Klaus, Cami wakes up. They're still waiting on Rebekah, but Klaus tells Marcel that he couldn't stop the spell. As he walks away, Marcel asks if Esther is dead. Klaus informs him that he and Rebekah took extra precautions and that Esther is exactly where she needs to be.
In a revealing walk home, Kol admits to Davina that he was being facetious when he said that Rebekah did him a solid in their past. In another flashback, we see Rebekah compelling a woman to leave her date with Kol. As Klaus proposes a toast, his siblings gather on the staircase. He makes a comment about treachery, and Kol knows that Rebekah turned on him. He tries to flee, but is stopped by Elijah and Klaus and is daggered as Rebekah smiles. In present day, Kol tells Davina that he's not going to hurt his only sister, but he didn't prepare the person's body that he said he had. He prepped someone else instead. He reveals that Klaus didn't just punish him about the diamond, but he punished his witch friends, locking them inside of the cottage in 1914. He finds it amusing that Rebekah will be spending her time in a prison created by Klaus. After handing Davina the paragon diamond, he kisses her. She smiles and then reaches up to kiss him again.
Elsewhere, Esther awakens in a crypt. With a Christmas carol playing in the background, Klaus tells her that he's following the example of his parents. He reveals that Rebekah dropped her blood into the red wine she shared with her mother. Esther is now in transition, leaving her with the option to become the thing she hates most, or she can die. As he walks out, he tells her it's her choice and reminds her that it's more than she ever gave her children.
Rebekah's body is placed in a coffin as Klaus, Marcel and Kol gather around her. Kol hands Klaus the white oak stake as promised. A girl awakens inside of the cottage and we discover that it's Rebekah, indeed trapped inside. She frantically tries to break out, banging on the door claiming to be Rebekah Mikaelson.
Try to remain calm during the short hiatus, and tune in on Monday, January 19 at 8/7c on The CW for the second half of the season!
Twitter: @TheVRO
Facebook: Variety Radio Online
Tumblr: Variety Radio Online
//