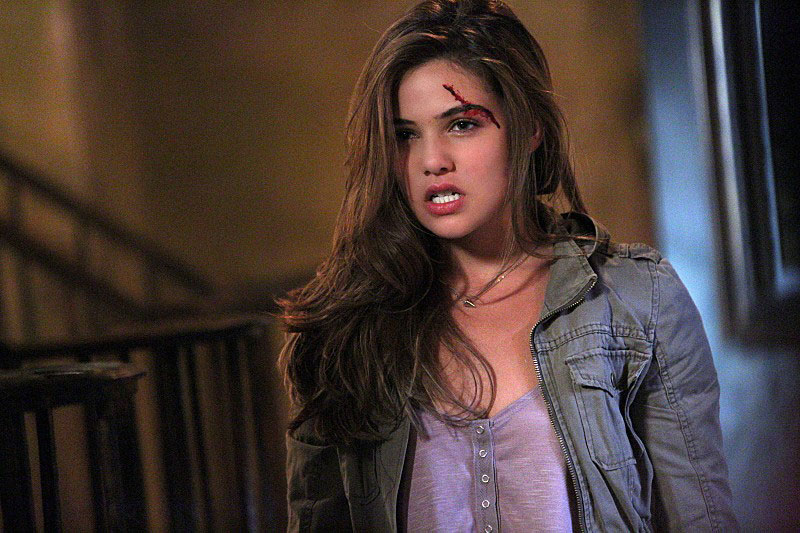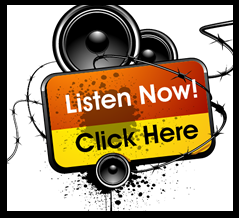 By: Kristin Trujillo (@kristin0409)
This week's episode begins with a voiceover from Klaus explaining how we're all born innocent and it's the job of our parents to nurture and protect us. We finally get to see Rebekah and baby Hope again while Klaus and Elijah give Vincent/Finn and Kaleb/Kol the opportunity to join them in the fight against their mother. In an interesting turn of events, we discover that Klaus was the one who'd suggested sitting down to discuss their offer as oppose to Elijah's suggestion to remove their limbs one by one until they complied (Ugh…Esther, what did you do to our noble Elijah?!). Finn pushes Elijah to a breaking point when he continues to question where Rebekah is. He pulls him over the table and feeds on him. As the brothers discuss their offer, Rebekah begins to see crows increasing in numbers, tipping her off that Esther has found her location.
Aiden meets with Hayley and Jackson in the bayou to discuss a plan with the other wolves. Jackson tells Aiden to set a meeting with the others to persuade them to ditch Esther. When Aiden leaves, Jackson tells Hayley that he wrote down Ansel's words for months and still has no answers as to how to get their people back together. While he looks for answers in the bottom of a beer can, Hayley looks through the journals.
At Marcel's loft, Davina tells him and Josh that she's lost Kol and that he's in possession of the white oak stake. She learns the truth that Klaus actually has both Kol and the stake. She seems worried about this fact, but Marcel tells her that although he hates lying to her and going behind her back, it's for her own good. He instructs her to stay with Josh at the loft while he takes care of something.
Klaus returns to Kol and Finn with Marcel, who volunteered to help because they messed with Davina and are now attempting to bring Rebekah into their mess. He refuses to let that happen, especially since he claims to like Kol the least out of the whole Mikaelson family. When alone, Kol tries to manipulate Marcel by asking if he really thinks that Klaus will let him have any sort of control in the city, but Marcel doesn't fall for his mind games.
Josh explains their recent secretive actions to Davina, and she seems to understand. He tells her about Aiden, so she tells Josh to invite him over so she can meet him.
While Marcel works on Kol, Klaus goes to speak with Finn. He understands Finn's loyalty to Esther, especially after their sister Freya died. He offers Finn the chance to live the life that he chooses rather than doing everything Esther wants.
After reading Jackson's journals about everything Ansel taught him, Hayley suggests that they marry each other. The pack's history explains that when two alphas are married, the rest of the pack inherits their abilities (i.e. Hayley's ability to control when she changes into her wolf form). While she believes this is the answer they've been looking for, Jackson tells her that the marriage has to be real in order for it to work, leaving Hayley reluctant.
Cami is woken up by a phone call from Hayley asking for a favor. They meet in Cami's supernatural closet of witchy woos, and tells Hayley she believes she's coming down with something (umm…heck yea you are, Cami! Mama Esther got a hold of you!). Hayley admits that Jackson is an actual nice guy, but that Elijah is still under her skin. Cami suggests that she take time to think about things before jumping to a decision. When she turns around, Hayley notices puncture wounds down Cami's spine.
Aiden arrives at Marcel's loft to meet Davina, and things seem to go smoothly. Davina excuses herself to order Thai food while Aiden tells Josh about the meeting he set with the pack, Hayley and Jackson. He's nervous about the possible outcome, but Josh gives him great advice to boost his confidence. The two kiss (yay #Jaiden), but the excitement is short lived when Josh realizes Davina is gone. She pays a visit to Kol's playhouse and does a spell turning ingredients to a nasty, black goo that she then ingests.
The torture continues as Marcel removes the knife from Kol's hand. He feeds him his blood and threatens to kill him, but doesn't expect Kol to urge him to do it. He tells Marcel that Esther has plans for him anyway, so it wouldn't really make a difference. Klaus enters and finds out that Kol always believed he cared more about Marcel than him. He's shocked to hear Klaus say that maybe there's time to make it up to him.
Hayley calls Elijah and although he smiles at the sight of her name, he declines the call when he notices a stranger looking at him in a diner. The waitress spills hot coffee on his hand, and as he's cleaning the sleeve of his shirt, he remembers his mother's words about cleaning up his mess and hiding everything behind the red door (NOOOOOOOOO!!!!).
When Klaus asks if Finn is ready to embrace his freedom, Finn responds by saying that he's already free. He insists that Esther loves them, and that they wouldn't exist if she hadn't made the sacrifice she'd made. As Klaus walks away, Finn reveals the truth about Esther and her sister, Dalia. This makes Klaus believe Esther deserves a fate worse than death now more than ever. He asks Finn why she'd come after baby Hope, but Finn explains that she was trying to protect her from Dalia.
Rebekah arrives at the now empty diner where Elijah waits. Ladies, hold on to your ovaries because we get a lovely view of Elijah genuinely smiling while holding baby Hope in his arms. Rebekah explains that she knows she'll have to return Hope to Hayley, but she's enjoyed every second with her since she isn't able to have a child of her own. He tells her about Esther's offer to make them all mortal again and admits that the offer had some sort of appeal. She notices blood on Elijah's sleeve and he reassures her that they're safe. She takes Hope for a diaper change and notices more blood on the countertop. As she enters the back room, she's startled when she finds all of the diner patrons dead.
Davina visits Klaus, and snaps Marcel's neck as he tries to reason with her.
The wolf pack meets at the church and Jackson has a hard time getting them to listen. Aiden stands up and reminds them that Jackson is the alpha. One of the wolves tells Hayley that she's no longer one of them, but she holds her hand out and it begins to turn into wolf form. She tells them to sit down, shut up and listen because she didn't need any magical rings to control when she changes.
Klaus tells Davina she's not as strong as she once was, but she uses magic to toss him into the other room. He throws her and she cuts her head. She taunts him by telling him he's weak for not being able to kill Mikael when he had the chance. He takes the bait and bites her neck, not knowing that the black goo she ingested earlier has poisoned her blood. As the black goo begins to spill from his mouth, he falls to the ground. Kol finds them and she wonders how he got free. Marcel wakes up and informs her that Kol is working with them now to go against Esther. Davina is even more confused when Cami arrives and tells everyone that she woke up with puncture wounds up and down her spine and believes Esther put them there.
Hayley informs the pack that her and Jackson are both alphas and if they are married, anyone who shows up to the ceremony will have control over their wolf form. The two stand together and tell the pack that the ceremony will change everything and offer them peace. Aiden is the first to stand up and pledge his allegiance to them, dropping his moonlight ring on the ground.
Kol tells Cami, Marcel and Davina that Esther placed the puncture wounds on her spine in order to make her body a vessel. She grows angry, goes to speak to Finn and finds out that Esther wasn't planning on taking over her body; she was preparing her body for Rebekah. Marcel tells the group that they need Klaus if they're going to defeat Esther. Davina disagrees, but finally gives in after Cami pleads with her. She goes over and says a spell that wakes Klaus up.
Elijah tells Rebekah that they can't let anything hurt baby Hope. She agrees and snaps his neck.
Jackson and Hayley discuss the meeting after everyone has left. He promises to be a good husband to her and gets down on one knee to properly propose.
Kol denies knowing anything about Esther's plan for Cami. Klaus explains, "A mother cares for her children; a monster does not. Once you accept she's the latter, you'll stop expecting the former." He admits that he did mourn Kol's death because they're brothers. He's interrupted by a phone call from Rebekah, who tells him she broke Elijah's neck after discovering that he killed everyone in the diner. He realizes that Esther's torture went further than expected and tells Rebekah to meet him at the place they went to when they fled from Mikael. He hangs up, and joins Marcel in placing Finn in a casket with small air holes. As he walks quickly through the compound, he runs into Hayley and tells her she can say whatever she's going to say when they're on the way. She asks where they're going and hears the words she's been waiting to hear for months…"To see our daughter."
Tune in on Monday, December 8th at 8/7c on The CW for the midseason finale of The Originals!
Twitter: @TheVRO
Facebook: Variety Radio Online
Tumblr: Variety Radio Online
//