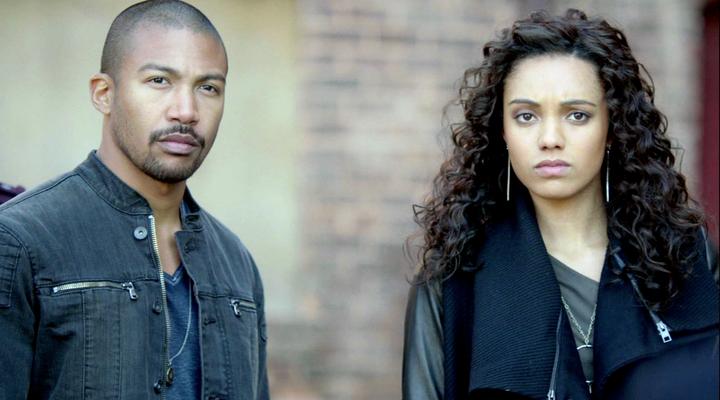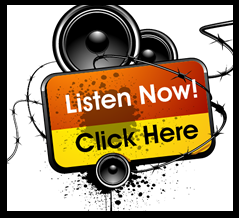 By: Kristin Trujillo (@kristin0409)
This week's episode begins with a flashback to Kingdom of Norway, 977 A.D., where Dahlia is explaining to young Freya the importance of staying healthy so that she may learn to be one of the most powerful witches the world has ever seen. Freya wants her mother, but Dahlia tells her Esther didn't want her and gave her away. In present day, Freya receives an invitation to a family brunch…signed by Klaus. Sorry Freya, but this might not bode well for you!
Rebekah wakes up from a nightmare to a frantic Marcel and noise coming from outside. He instructs her to stay away from the windows and tells her he'll handle whatever is going on downstairs. A large group of witches, including Josephine La Rue, is there demanding answers from the witch renegade they believe Marcel is harboring. While he denies it, Rebekah a/k/a Eva ignores his request to stay put and tells the group there's been a misunderstanding. Josephine tells them that one of their own was killed the night prior and another is missing, which they believe Eva to be responsible for. They want to take Eva with them, but Elijah arrives and reminds Josephine of their alliance. He vows to find the person responsible for the tragedy and gets a warning from Josephine that he has until the following day before witches will stop at nothing to protect their children.
When Elijah arrives at the suspicious family brunch, he informs Klaus that something has come up where they will need Freya's help. He asks him not to go through with whatever he was planning. Klaus, however, tells him that if Freya has any further information as to how to protect his daughter from Dahlia, he wants her to reveal it on his terms. Freya arrives to an all too cheery Klaus. Something is definitely not right about that!
Marcel checks in on Vincent, who is now free from Finn's control. He explains that Finn had control over Vincent's body for the past nine months, which clearly surprises Vincent. While Marcel continues to try and get answers regarding Eva, Vincent decides he's done talking (definitely a sore subject. But why??)
Also searching for answers, Rebekah turns to Davina, who has been busy researching ways to bring Kol back. Rebekah believes that Eva's spirit is waking up and is causing strange things to happen because she's angry. Davina seems more upset that Rebekah hasn't helped to try and get Kol back, but hands her something that might help her control what's been happening.
At brunch, Freya tells her brothers that she will never be free of Dahlia, but her only chance is to align with them to kill her. Dahlia craves complete immortality and will stop at nothing to take baby Hope's power for her own. In order to have her brothers fully understand how strong Dahlia is, she says she has to start from the beginning. In a flashback, we see Dahlia instructing young Freya to perform chants that would bond the two. To prove how strong she'd become, she killed an entire camp of men, women and children with a wave of her hand after being accused of witchcraft. Elijah receives a phone call from Rebekah and tells her she should be there with them. As she hangs up and heads to the brunch, she experiences a flash of pain and falls to the ground.
After being instructed to spend time with the pack in the bayou, Hayley walks out and sees Jackson and Aiden sparring. When Aiden takes a cheap shot by biting Jackson, he tells him that the only way to stay respected by the pack is by always remaining the strongest and not appearing vulnerable. Hayley tells them the macho stuff is cute and everything, but not to make her come out and kick their asses.
While continuing to explain to her brothers the power Dahlia holds, Freya tells them that her weaknesses are the fact that she's paranoid and obsessed with power. She constantly wants that which has been denied to her; love or revenge. Elijah makes a snide comment about her sounding like Klaus. We learn that a younger Dahlia felt she'd been victimized by those stronger than her and vowed never to be weak again. She bargained for the firstborns from Esther's bloodline in order to form her own coven which she could draw magic from. This is essentially what caused Esther to turn her children into vampires; to end the bloodline and prevent Dahlia from taking any more children. When Freya refused to love and bear children for Dahlia to take, Dahlia cursed both of them to immortality. Klaus is reluctant to believe the story even still.
Still attempting to gain information from Vincent, Marcel brings him to Cami. She tells Vincent that she'll explain what he's done the past few months in exchange for information that he might have.
Elijah receives a phone call from Rebekah, who he was expecting at brunch hours ago, but she has no idea where she is. She makes her way back to her brothers, where they're trying to devise a plan to save Rebekah from Eva trying to break out of her own body. Elijah is leaning towards requesting Freya's help, but Klaus is still reluctant to trust her.
Struggling to deal with the news of what Finn did in the last nine months while controlling Vincent's body, Vincent wants to know if he hurt Cami.
After Elijah fills Freya in on what's going on with Rebekah/Eva, she claims she can help. Klaus is irritated that his siblings are so quick to trust her, and wants her to write down her spells so Davina can check to make sure she won't harm Rebekah. Freya tells her brother that she knew it would be difficult to get him to trust her, but he's going to have to try if they're to defeat Dahlia. She tells Elijah that she remembers singing to him while he was in Esther's womb. She tries to relate to Klaus by stating that they were both ruined by those who raised them. Instead, Klaus rushes over and snaps her neck. According to him, if she's truly immortal, she'll awaken, but Elijah doesn't think she'll want to help when she does. Klaus claims that her attempts to gain their trust and having ulterior motives are exactly what he would do. Elijah hopes that his refusal to trust her comes from a place of reason, not fear. Rebekah storms off to see if Marcel had better luck gaining any information.
Cami seems to be having a bit of luck with Vincent, so he tells her to get Marcel back in the room because there's something he needs to know about Eva.
When Freya awakens, he makes it clear to her that he doesn't trust her regardless of what their siblings believe. He demands she tell the whole truth. She reveals that she once broke her vow to never love, and loved a man named Matthias. She became pregnant and all Matthias wanted was for their son to be free. For that, Dahlia cursed Matthias to death, leaving Freya alone. She drank Dahlia's strongest poison in an attempt to kill herself, and it was then that she realized she couldn't die….but her son did. Klaus believes she's telling this story in order to gain his sympathy for having lost a child, and informs her that if they're to have an alliance, it will be one that he designs. Freya is clearly annoyed at his refusal to trust her, so she tells him to leave. She has Elijah and Rebekah's trust already, and urges him to rethink his alliances going forward.
Marcel brings Elijah and Rebekah to meet with Vincent so they may hear the information he has regarding Eva. It turns out that Eva was his wife who he never thought he'd see again once they placed her in the witch asylum cottage.
Hayley pays a visit to Klaus and asks that he give Jackson the space needed to run the pack. Klaus responds by telling her to remind her husband that he answers to him and that if Dahlia is coming, he will be the one to decide how to protect their daughter. Anyone who doesn't obey will endure his wrath.
Given the fact that both are vulnerable and have been used by others, Cami bonds with Vincent over drinks. Speaking of vulnerability, Rebekah admits to Marcel that she feels vulnerable and afraid for the first time in centuries. He comforts her by saying that Klaus is the smartest, Elijah is the stuffiest and Rebekah is the strongest person he knows. When she experiences another flash of memory, he rushes to her aid. As she asks him to stay to look over her, the camera pans over to the spot where she was when Elijah called her earlier. Rebekah may not have known where she was, but Eva certainly did. It's the spot where she's storing the bodies of those she's channeling, which now includes Davina.
Klaus visits Elijah's new home across the river and finally agrees to allow Elijah to use Freya as an alliance. He also reminds his brother that if Freya betrays them and Hope is hurt, Elijah will never be able to forgive himself, nor will Klaus. Elijah claims that if Freya even attempted to betray them, he will bury her and that they have to use every weapon at their disposal. He reminds his brother that Dahlia is coming, and with that we see baby Hope sleeping peacefully in her crib. Cut to a flashback of Dahlia humming and in present day, a music box in Hope's room begins to play on its own.
Unfortunately we have another break to endure, but tune in Monday, April 6 at 8/7c on The CW for more of The Originals!
ALSO…if you haven't heard already…Joseph Morgan (Klaus himself) has signed on to appear at EyeCon's last convention for The Originals/The Vampire Diaries. Tickets for this Con went on sale March 13, and the Con will take place October 9-11, 2015. Head on over to eyeconfla.com for more information and stay tuned for more announcements!
Twitter: @TheVRO
Facebook: Variety Radio Online
Tumblr: Variety Radio Online
//