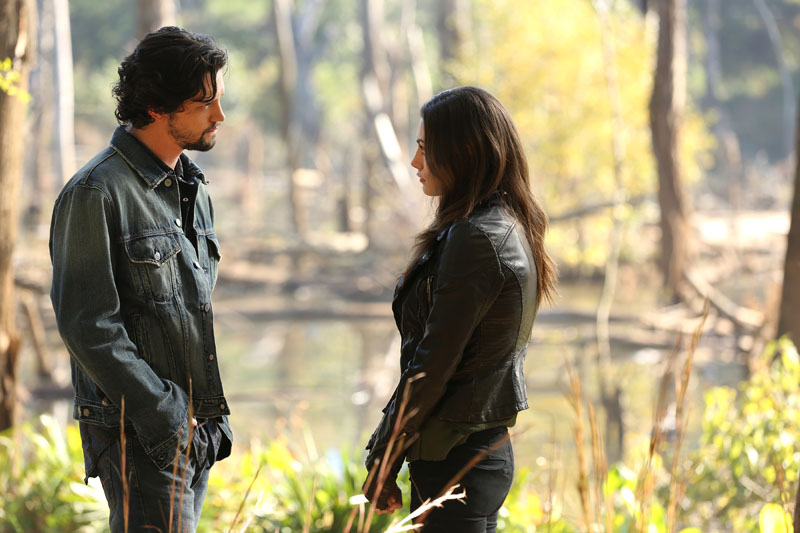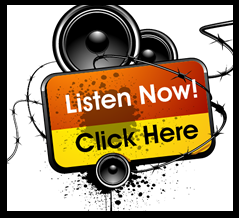 By: Kristin Trujillo (@kristin0409)
We begin this episode in the witch asylum that is currently trapping Rebekah. As she dreams about her sister, Freya, she is visited by one and the same. Creepy much?
Hayley and Jackson meet near the lake so Hayley can express her concerns about revealing buried secrets. Jackson tries to reassure her by telling her that even if they are to call off the wedding, there's one secret that he needs to tell her. While Hayley doesn't believe his secret can compare to hers, he reveals that the secret involves the way her parents died.
Short on sleep, Rebekah meets with Cassie in one of the common rooms and hands her an apple she stole from the pantry. She tells Cassie about the girl who is locked in the room upstairs and about feeling her power, despite the fact that she didn't even know what a witch's power felt like prior to that. Knowing enough about how it all works, Rebekah suggests that she and Cassie channel the girl upstairs in order to escape the asylum. She notices a new witch sitting peacefully in front of the television and decides to speak with her. The girl is either insane or from another time period because she claims that the cartoon "paintings can move". Rebekah believes she might know her from somewhere, but she hands the girl an apple and tells her to keep up her strength.
As Kol and Davina continue preparations to take down Klaus, Davina receives a text message from Aiden informing her that Marcel and Josh are still missing.
With a group of unconscious vampires, Finn tells an also unconscious Marcel that he's the closest thing Klaus has come to making a friend, and is certain he knows the secrets Klaus keeps. He threatens to tear those secrets from him and wonders what he'll have to do to gain the information he seeks.
Still in search of Hayley and Jackson, Klaus goes deeper into the bayou, threatening people as he moves along. He finds Mary, Jackson's grandmother, and questions her on their whereabouts. She refuses to invite him in, and also refuses to divulge where they are, frustrating Klaus and causing him to "hunt them down" himself.
Jackson takes Hayley to a makeshift cemetery for traitorous wolves. He leads her to a tombstone for his own grandfather, who was determined to rage war against the vampires. When his grandfather discovered that Jackson's parents and Hayley's parents wanted to join the packs and make peace with Marcel and the vampires, he went ballistic and killed Hayley's parents. He tells her that if she doesn't want to reveal her secrets, she doesn't have to and that it won't change the way he feels about her. This declaration amuses Klaus as he makes his presence known. He wants a word with Hayley, so she tells Jackson she'll meet him back at Mary's.
A member of the Kindred violently questions the new witch about stealing the apple. Rebekah, knowing it was she who gave it to her, defends the girl and ends up getting her hand smashed with a bar for doing so. When asked why she helped her, Rebekah says she likes the idea of girls sticking together.
Klaus attempts to reiterate the importance of keeping their family secrets so they may keep baby Hope safe. Hayley believes her marriage to Jackson will allow them to finally bring Hope home, but Klaus demands she call the wedding off. Taking a stand for herself, she tells him it's a good thing she doesn't take orders from anyone…especially not him.
Davina brings Aiden to her and Kol's "secret" lair so they can perform a locator spell to find Josh. Kol is able to identify the location as the shop where Esther took control over Lenore's body. Aiden sets out to rescue Josh on his own, but Davina volunteers to join him.
The woman from the Kindred, who hurt the new witch and smashed Rebekah's hand, is wandering alone upstairs. As she holds the necklace she'd stolen from the new witch, the door to the room with Freya's dormant body opens and pulls her inside.
Hayley continues to plead with Klaus to trust her; she strongly believes that her wedding to Jackson will bring an army of loyal wolves to help protect Hope, essentially making it possible to bring her home. He finally puts his hand on her neck and sweetly tells her that he trusts her more than she knows…and then snaps her neck. He trusts Hayley, but not Jackson.
Finn begins his questioning with Marcel, and is unsuccessful, despite his magical torture.
Rebekah is startled when she finds the new girl in her room. The new girl asks why Rebekah is in the asylum and can't quite understand why she fights with her siblings. Rebekah tells her she believes she's found a way out of the asylum and asks if she wants to join her.
While Jackson washes dishes at Mary's house, Klaus revisits and sarcastically asks if Jackson can come out to play. Jackson and his denim-on-denim uniform bravely steps outside and is taken by Klaus into the woods. As Klaus fights him, Jackson refuses to stay down on the ground. That is, until he's thrown against a tree.
At Lenore's old shop, Kol pays a visit to Finn. He stabs Marcel in the hand as payback and then tries to convince Finn that he's on his side, especially since he's using their father as a battery pack. Kol reminds his brother that he will always choose the side he believes will win, and the fact that Finn has Mikael is enough to sway his vote. Finn doesn't buy it and uses magic to bring him to the ground. Kol continues to plead with Finn and tells him that Davina is on their side as well.
While Rebekah searches for Cassie to leave the asylum, she finds herself inside of the room where Freya's body was kept in the coffin. She now finds the coffin empty, but the woman from the Kindred is dead on the ground. Cassie walks in, now a part of the Kindred, and tells Rebekah that she needs to be punished. As other members of the Kindred creep towards her, they begin flying away into the walls. The new girl appears inside the room, kills all of the Kindred members, and then heals Rebekah's hand.
A relentless Klaus continues to beat Jackson, accusing him of using Hayley. Jackson denies the accusations and reminds Klaus that he once told him the wolves were both of their people. He asks Klaus to help Hayley free their people, leaving Klaus hesitant to kill him, and Hayley open to kick some Klaus butt! She tells him she trusts Jackson with their secret, and he finally listens. Not before delivering a warning to put Jackson's head on a spike if he ever betrays her though.
Kol continues trying to prove his loyalty to Finn, even though he calls him Sherlock Holmes after too many tequilas. Finn realizes that Elijah has gone to great lengths to hide himself from being located, which means he's probably trying to keep something hidden. Finn also calls Kol out on being a fool for not thinking he knew about his friends (Davina and Aiden) in the back room. To send a message, Finn wakes all of the starving vampires up, causing them to go after Davina and Aiden. Josh tries to bite Aiden until Aiden is forced to snap his neck. He places an unconscious Josh over his shoulder and leaves with Davina.
The new witch exits the asylum with Rebekah, as she reveals herself to be the long lost Mikaelson sister, Freya, and undoes the spell around the asylum, freeing herself and Rebekah. She tells Rebekah to inform their brothers that she'll be coming to see them soon and expects their best behavior.
With a failed escape attempt, Kol is left alone with an angry Finn. Finn tells him that he doesn't deserve a second chance and that he's going to give him the one thing he fears most…death. He curses Kol to remain in Kaleb's body (which isn't such a bad thing), and tells him to say his goodbyes (ok, now that IS a bad thing).
As Jackson nurses his wounds (and his ego), Hayley sits down and reveals that she wants to tell him a story about a beautiful baby girl, and the parents who swore to do anything to protect her.
Klaus informs Elijah of the events between him, Hayley and Jackson. His devious plan involves allowing the wedding to take place, the wolves being altered, and then Jackson's uncertain fate. After a pained look on Elijah's face when Klaus tells him she fought for Jackson with ferocity, Klaus hangs up and is shocked to find Rebekah standing behind him.
Unwilling to give up on discovering his brother's secret, Finn continues to question Marcel. He knows that Marcel was the last person to see baby Hope alive, and asks Marcel how it was that she died. Marcel doesn't remember because he was compelled to forget. Finn finally realizes that baby Hope is still alive and tells Marcel that he and his vampires will help him find her.
Thoughts: How will Klaus react when Rebekah tells him about Kol's betrayal? How will the MIkaelson siblings (Finn included) react to the news that their long lost sister, Freya, is actually alive? Is their evil aunt Dahlia still alive? Who is going to stop creepy Finn from finding baby Hope? OR will he team up with his brothers to protect her from Dahlia? Will Kol really die (we hope not!)
Tune in next Monday, February 9th at 8/7c on The CW for more of The Originals!
Twitter: @TheVRO
Facebook: Variety Radio Online
Tumblr: Variety Radio Online
//