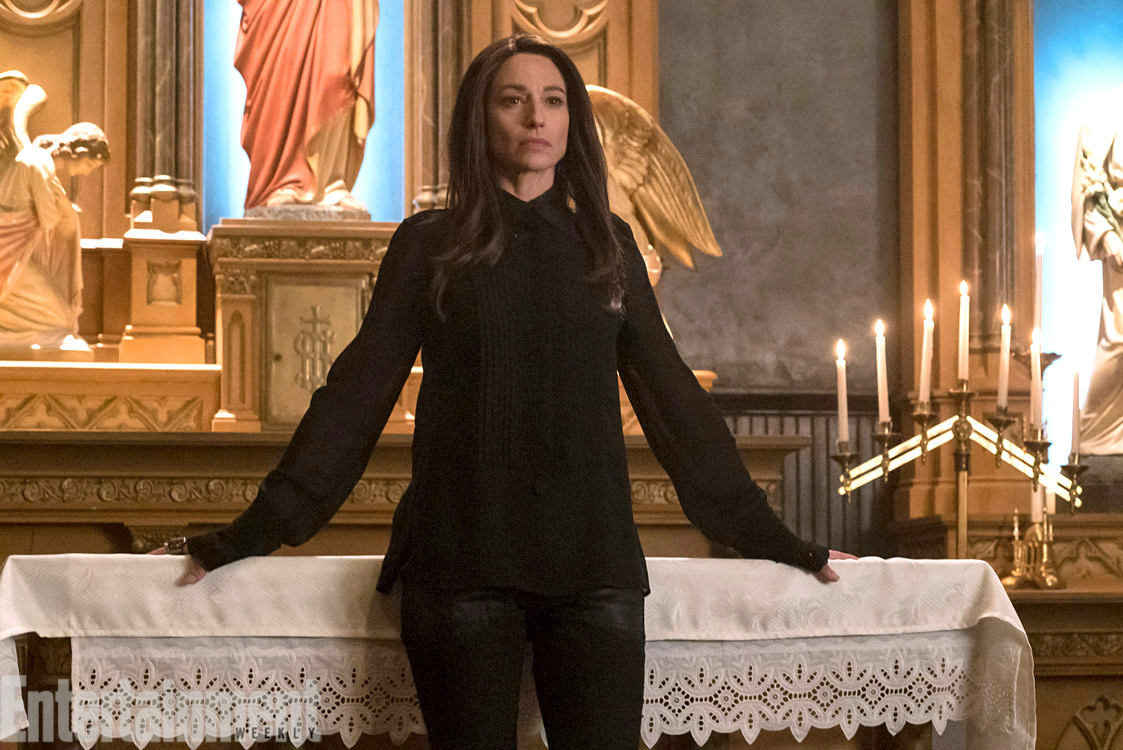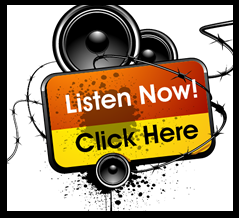 By: Kristin Marie (@kristin0409)
This week's episode begins with Hayley and Jackson taking a stroll through the quarter with Hope.   After paying a cheerful street violinist, the violinist begins to play a song with a dark vibe.  Hayley starts to notice people watching them, and is startled when she's approached by a man offering flowers for the child.  Jackson declines the offer for the black dahlias, and Klaus grabs the man by the neck, demanding that the witch controlling him show themselves.  Suddenly Jackson's eyes turn white as he's controlled by the witch as well, and, through him, the witch tells them that they'll take what's theirs.  Dahlia.
While they discuss plans to throw Dahlia off and how to avoid being used by her magic, Freya offers the idea to use Jackson to trace the location of the spell, thus finding her.  Hayley agrees, and Klaus tells everyone to do whatever their tasks are while he continues his theory that the best defense is a strong offense…doing whatever it takes to kill Dahlia before she harms his daughter.
Klaus pays a visit to Davina, who is still mourning Kol.  He offers her the ashes of the original Kol in exchange for her performing a locator spell to find Mikael.  She reluctantly agrees.
Jaiden graces our TV screens as they joke around in bed.  Josh and Aiden might be the cutest couple on this show! Not that there are many to compare them to. I just say so, okay?!  Aiden gets a phone call and tells Josh he has to take it because it's Jackson.  Josh goes to take a shower and we see that the phone call is actually from Klaus, who instructs Aiden to go to the compound and report back to him because he can't trust Jackson.
Clearly upset that Dahlia penetrated his mind, Jackson says he can feel her darkness.  He suggests to Hayley that they gather their belongings and go back to the bayou with Hope and the pack, where at least they would be the predator, not the prey.  Hayley is reluctant, but Jackson does offer a decent argument.  I can't help but wonder if this is Dahlia still controlling his mind and luring them away from additional protection.  Hmmmm.  He, very cutely, says that Hayley and Hope are his home now, regardless of where they live.
Davina criticizes Klaus's method in using Aiden for help.  He says that Aiden and Josh are perfect to manipulate because they're in love and they'll do whatever it takes to protect each other.  She turns the tables on him and asks how it feels to be like everyone else…having someone they love so much and actually having something to lose.  They're interrupted as Mikael arrives in a cab. Klaus greets him and offers him the chance to join forces with him, his bastard son, on a witch hunt.
Marcel and Elijah invite Josephine over and ask her to perform a spell that will prevent the use of magic inside the walls of a jazz club. Rather than rendering her witches useless, she offers to place a spell that would prevent magic intended to cause harm. Elijah seems to agree.
With the white oak stake in hand, Klaus and Mikael have a discussion in a restaurant about a plan.  Mikael's mind drifts towards wanting to fight Klaus, but he doesn't.  Klaus offers, once again, the idea of working together to defeat Dahlia, ensuring that both of their daughters would finally be free.
Freya places a symbol on Jackson's chest in order to trace Dahlia's location.  As she channels Rebekah, Rebekah sees Dahlia channeling Freya.  Did you catch that??  Rebekah lets go of Freya's hands, despite Freya's urges to continue.  Hayley steps in and pushes her away from Jackson, and Freya seems confused as to how Dahlia could be channeling her without her knowledge of it.  Rebekah admits she wants to trust Freya, but with the bond she has with Dahlia, she asks her to leave.
Still working on convincing Mikael to work with him, Klaus tells him that they're fighting for the same thing; for the ones who don't see them for the monsters they truly are.  When it seems they've finally come to agree on the terms, the server stops just outside the window where they're seated, her eyes go white (as Jackson's did), she raises her hand and shatters the window.
As Freya walks alone through the quarter, she notices that all noise is gone, everyone has stopped moving and they're all staring at her.  She realizes what's happening and before she can run, she's face to face with Dahlia.  Fear flashes over her face as the two are reunited.  With the flick of her wrist, all movement and activity returns to the quarter.  Dahlia uses magic to incapacitate Freya and tells her that once she's done with the rest of their family, Freya will beg for acceptance again.
Elijah isn't happy that Rebekah and Hayley sent Freya away, especially since she's the only one who truly knows what they're up against.  He instructs Hayley to pack her things so her, Hope and Jackson can make their way to the jazz club that Josephine fortified.  She doesn't seem too happy, but he insists that regardless of whether or not they trust Freya, they can't win without her.
Needing another favor from Davina, Klaus and Mikael ask her to bind ingredients bound to Dahlia into a weapon that can defeat her.  When she asks if she should go to the toy store to find an object to use, Mikael offers her a knife.  Klaus swears on Hope's life that he will live up to his end of the bargain (giving her Kol's ashes) once they defeat Dahlia.
Freya makes her way back to the compound, needing to speak with her siblings (a/k/a warn them).  She tells them that Dahlia will go against Klaus and Mikael that night, and she (Freya) hasn't come this far to watch her family die at the hands of the evil she's tried to escape for so long.  Klaus and Mikael arrive at the church where Dahlia waits.  She raises her hands and in walks a large group of people willing to fight with her.  She gave all of them a portion of her own power and they definitely use it against them.
Jackson calls Aiden in for a favor. He asks for help getting Hope and Hayley away from the compound.  Aiden is reluctant to go against Klaus, but he doesn't argue.  Jackson asks if he's ready to be the pack's leader while he's away.  Aiden then has a run in with Josh, who overheard his conversation with Klaus earlier.  He confides in Josh, and the two try to figure out their next move.
Mikael and Klaus fight off all of Dahlia's minions and she sarcastically claps for them.  She tells them that all the heroes die, waves her wrists and causes the two immense pain.  Mikael drops the knife.  They continue to try fighting Dahlia, with no success.  Freya and Elijah arrive and don't get much further.  In fact, when Klaus leaps at her with the knife to kill her, both she, and the knife disappear.
Marcel arrives at the compound to transfer Hayley, Jackson and Hope to the protected jazz club, but he realizes they're missing.  Jackson has convinced her that they'll be safer in the bayou, so they stand on an empty street waiting for Aiden.  Although he was instructed to be there at exactly 8:45 to pick them up, Aiden is frustrated and conflicted as he sits alone in his car at 8:52.  Marcel arrives and picks them up instead.
Dahlia issues a stern warning that they either hand over Hope or suffer through more of the power they'd already endured.
As they meet up at the bar, Aiden tells Josh he lied to Jackson and told him he was stuck in traffic.  Josh reassures him that nothing is his fault and that him, Marcel and Davina are his pack.  He admits that he'd die for him and the two agree to figure everything out together.
The whole group assembles at the compound.  Freya is angry that her siblings didn't believe her and now they've lost the only weapon they had to use against Dahlia.  Mikael makes snide comments, angering Klaus, so he pushes Mikael against a wall with the white oak stake held at his chest.  Klaus tells him that all he had to do was be his father and he couldn't do that.  Offered last words, Mikael delivers them to Freya.  He attempts to apologize to her, but Klaus plunges the white oak stake into his chest, killing him.  Elijah holds Freya back as she lashes out.
Dahlia pays a visit to Josephine and blows onto her hands, giving her the ability to play the violin one last time before Dahlia uses her to send a message to the others.  She slices Josephine's throat and leaves her in the street.
Tune in next Monday, April 20 at 8/7c on The CW for more of The Originals!
Twitter: @TheVRO
Facebook: Variety Radio Online
Tumblr: Variety Radio Online
//