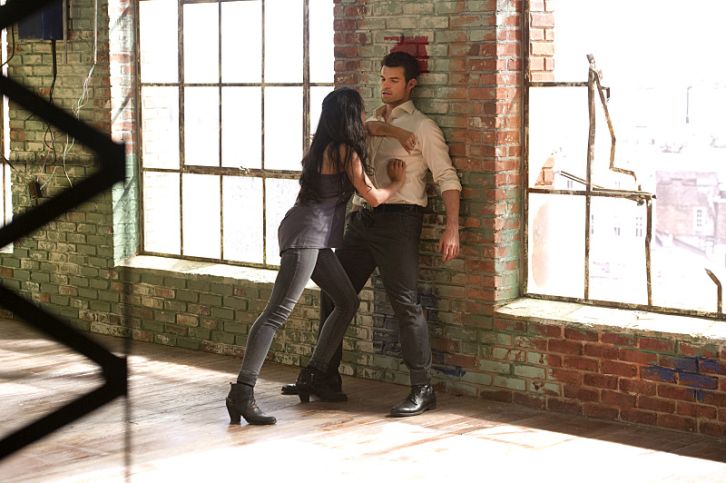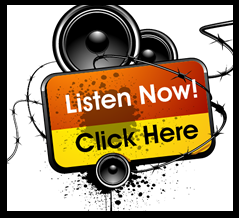 By: Kristin Trujillo (@kristin0409)
This week's episode begins with Cami in a session with Vincent. He manages to get her to open up about certain things that are on her mind, and she brings up her feelings towards Marcel and Klaus without revealing their identities. (The way she describes Klaus is so utterly adorable!)
Elijah walks into the compound screaming for Klaus and is greeted by a seemingly annoyed Hayley. In a way that only Elijah can deliver, he tells her that he's not up for her "particular brand of sass." She tells him that she's aware that some of the wolves have sided with Lenore, but that if he hurts any of her people, his bitch mother will be the least of his problems. (Go Hayley!)
Davina has been dodging phone calls, but she finally answers one of Cami's. She won't reveal where she's hiding, but when she hangs up abruptly, we see Klaus standing behind Cami. He informs her that Davina has brought Mikael back, and that this is the reason for her hiding. He also informs her that, with his supersonic vampire hearing, he was able to hear church bells and cicadas through the phone. Apparently Davina's family owns a cabin near a church, which is exactly where she is.
Lenore tries to do a locator spell to find the white oak stake, but realizes that Davina has put a block on it. She tells Kol/Kaleb to find her and bring the stake back.
At the cabin, Davina tells Mikael that she's spelled her bracelet so that it won't fall off again. He tells her that the reason she's hiding out at the cabin is because she's weak, so she asks him to teach her to be strong.
Marcel's new vampire army has grown a bit and they're all sitting around socializing at the loft when werewolves break through the windows. After the wolves deliver a warning from Lenore, the new vamps are questioning how they're going to learn to defend themselves in one day. Elijah answers their question by bursting through the window and snapping one of the new vampire's necks. "Lesson 1: Always be on your guard."
Finn/Vincent has gathered a group of young, unturned werewolves and tells them that they're going to kill tonight to activate their curse. Aiden tries to protest, but Finn/Vincent tells him and Oliver that they're either with them or against them.
Mikael tells Davina that mothers love their children and fathers make them strong. He tries to teach her to fight with the stick and hurts her ankle, causing her to fall. She stays down and he repeatedly tells her to stop being weak, and to get up. (Does Davina finally see Mikael's horrible tendencies?)
Klaus and Cami sit at a bar talking and drinking. She tells him that he could've eavesdropped on her conversation with Davina and left, but he wants her there for some reason. She volunteers to listen to his side of the story.
Back at the new-vampire loft, Elijah is teaching Gia how to defend herself. He relates it to music, since she's a musician, and she finally understands the movements. In a particularly steamy scene, she pins him against the wall as he asks her, "The head or the heart?" She's not sure she'll be able to actually kill someone and he assures her that she will if she wants to survive. He repeats his question and she plunges her hand into his chest. Hayley interrupts when she walks in with Aiden. Elijah is on his guard seeing as Aiden was the one who delivered Marcel the message from Lenore. He tells Elijah he needs their help in putting a stop to the young, unturned wolves being forced to activate their curse. One of the recruits is his younger brother, which is why he wants their help to stop it. Elijah asks what they need. Alliance formed!
While discussing recent events with Cami at the bar, Klaus decides that Mikael needs to die first. He shows Cami that he has Papa Tunde's blade, which he plans to use to kill his father. She asks him what he's fighting for and tells him that there are still good things out there despite what his parents made him believe. They begin to dance and just when it looks like they'll kiss, he spins her and disappears.
Davina calls Kol/Kaleb (of all people! She couldn't do it herself?) to help heal her ankle. When he arrives, he sees candles and items for a spell. He asks what's going on with her and what spell she's working on. She asks if he trusts her and he responds by saying that she can tell him what she's up to whenever she's good and ready. However, when she falls asleep, he snoops around the cabin and finds the white oak stake in a drawer. Mikael catches him and threatens to kill him. He quickly lets him go once Kol/Kaleb tells him he's a witch and that he knows how to turn off the magic on Davina's bracelet.
Oliver, Aiden, Hayley, Marcel, Josh and Elijah devise a plan to derail the young wolves, preventing them from activating their curse. They manage to save all of them, and as Elijah and Oliver are waiting, a group of two-faced wolves arrive to question them about the young recruits. One of the wolves reveals that they're not looking for the kids though, and that Lenore wants him (Elijah) instead. Elijah tries to reason with the wolves in an attempt to keep his promise to Hayley. When they refuse to back down, he tells Oliver to leave. Oliver refuses to leave him alone and says that he's in or he's out. They team up and kill all the wolves but Finn makes his arrival known when he does magic to incapacitate Elijah. He's stabbed through the chest and Lenore brings him to the ground using her magic.
Klaus arrives at the cabin and calls for Mikael. He recognizes the stick that Mikael uses and throws it inside the cabin, knocking Davina unconscious. Kol undoes the magic on her bracelet, allowing Mikael to exit the cabin and face Klaus. The two fight and he stabs Mikael with Papa Tunde's blade just as the white oak stake gets pushed slightly into his chest. He believes the blade has incapacitated Mikael, so he puts him in the trunk. When Cami arrives, she's clearly angry that he'd left her at the bar. Sheasks if that's Mikael and Klaus proudly tells her that he took her advice and didn't kill him. She hugs him and he seems surprised. Just when we think Mikael is gone, he gasps for air and digs the blade out of his chest.
Aiden and Josh meet at a bar after having conversations through a dating site. Neither of them were aware that the other was a werewolf or vampire, but, now that they do, they agree to forget that they're on opposing sides for the night. (I have a feeling they will forget that detail altogether.)
Lenore has Elijah chained up in her store and tells him that he needs to be cleansed. (Oh. Hell. No!! Lenore/Esther needs to lay off of Elijah!)
New Questions:
Who will be the one to save Elijah? I mean, because he BETTER be saved!
What will happen when Klaus realizes that Mikael has removed the blade and is still "alive?"
After Elijah is saved, will we see more steamy scenes between him and Gia?
Is Kol/Kaleb actually trying to help his mother? Or does he actually care for Davina?
Tune in next Monday, November 3rd at 8/7c on TheCW for more of The Originals!
Twitter: @TheVRO
Facebook: Variety Radio Online
Tumblr: Variety Radio Online
//