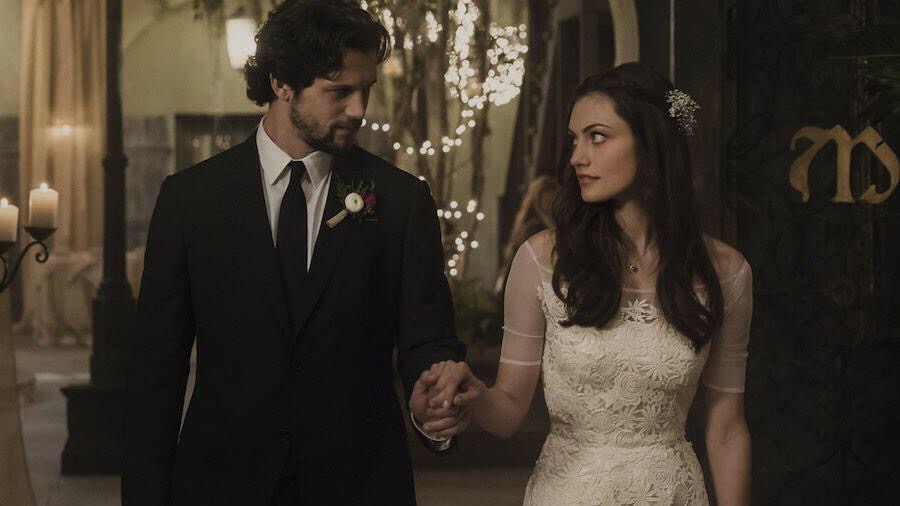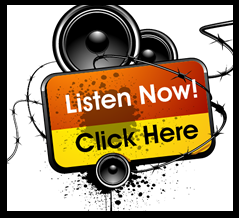 By: Kristin Trujillo (@kristin0409)
In the aftermath of Elijah torching his brother, Finn, in the "safe house", this week's episode begins with Cami (and a crying baby Hope) frantically trying to figure out her next move. She's startled when Elijah appears and instructs her that they have to leave immediately.
When Hayley gets word of the events that took place at the safe house, she begins packing some of her belongings. Klaus reminds her that she's getting married and will soon be queen to an army of wolves that will protect their daughter; she only has to stay calm and remain at the compound.
Josh feels guilty about going after Aiden while under Finn's hunger spell, but Davina informs him that Aiden stayed with him until Marcel knew the spell had been broken. Kol arrives and tosses Josh a blood bag, which he calls "go juice"; hinting that he'd like to be alone with Davina. She's upset that Kol hasn't taken a few seconds out of his day to call her, and in an attempt to make it up to her, he offers for her to help him complete the dagger they'd been working on.
As Jackson and Aiden look out onto the river at the burning boats carrying the fallen alphas, Jackson defends the vampires for once. He knows they were under a dark magic spell and this will be their defense against the fallen alpha's packs. The two are interrupted when Klaus arrives bearing a bloody bag of severed werewolf heads. They were the wolves who refused to relinquish their moonlight rings and loyalty to the witches, so Klaus believes he's earned appreciation from Jackson. Before he walks away, he tells Jackson that the wedding is to take place at the compound and instructs him to clean up.
Freya enters a morgue and unzips a body bag carrying a charred Finn. Finn is wearing Freya's necklace and, as she begins a spell over his body, Kol and Davina simultaneously begin their spell to complete the dagger. When the dagger is complete, the two kiss. Unfortunately the kiss is interrupted as Freya continues her spell and Kol's nose begins to bleed. Finn suddenly gasps for air. NOOOOOOOOOOOO!!!!!! Kol knows he's close to death, but insists to Davina that he's ok. He invites her to be his date to Hayley and Jackson's wedding and she accepts. When she leaves, Kol makes a call to Rebekah for help.
As Hayley prepares for her wedding, Rebekah arrives bearing the news that she can't attend, but she surprises Hayley with a beautiful wedding dress claiming that Hayley can't get married in skinny jeans and combat boots. Sharing a sort of sisterly bond, Hayley reminds Rebekah that Marcel is still single, but Rebekah hasn't told him who she is just yet.
After requesting a meeting with Aiden, Josh waits alone in an alley. Aiden rushes over and hugs Josh, but then delivers some unwanted news. He's still leery about the other wolves discovering their secret romance, especially now that adopting Hayley's powers will make Josh that much more of a target. Josh believes the reason is because he's simply dating a vampire, but Aiden tries to reassure him that it's because dating Aiden puts the target on Josh's back and he wants to keep him safe.
While Jackson and Hayley bond over how different they would've had their wedding, they're interrupted by Klaus, who tells her there's someone who'd like to say hello. She walks into the other room and finds Cami, Elijah and baby Hope. Hayley introduces Jackson to her daughter, who seems to like him!
Klaus instructs Elijah not to do anything to dissuade Hayley from following through on her nuptials to Jackson due to his love for her. This causes some doubt in Elijah as he believed the wedding was Hayley's choice and he demands to know if she'd been pressured into it.
When a spell to save Kol fails, he expresses frustration and sadness about his impending death. He tells Rebekah that he's enjoyed being a witch and being himself for once.
Dressed in her beautiful wedding dress, Hayley spends some time with her daughter when Elijah enters the room. He tells her she looks perfect and insists that he will do nothing to dissuade her, but he has to tell her something important. Before he has a chance to reveal his feelings, she asks him not to. She says she's felt everything for him since the moment she met him and he's never been able to say how he feels about her. She understands that he can't be the guy who says how he feels…but Jackson is that guy and she believes she can be happy with him. As a single tear rolls down Elijah's face, she asks him again not to say what he was going to say. He nods his head and leaves the room.
Putting on something other than denim-on-denim proves difficult as Jackson has trouble getting his tie properly tied. Aiden offers to help and offers condolences that Oliver isn't there with them. He asks Jackson if he really believes the wolves will find peace with the vampires, but Jackson realizes his question is really about him and Josh. Jackson reassures him that LOVE IS LOVE and if Josh is good enough for him, end of discussion. Aiden doesn't want Josh getting caught in the crossfire, but Jackson tells him they have no chance of winning the fight if they have nothing to fight for. Hayley interrupts them and Aiden leaves. She helps him with his tie and wanted to make sure he wasn't wearing a flannel tux. As a surprise, he hands her a beautiful necklace with a stone that symbolizes healing and courage.
Davina arrives and sits next to Josh, but is quickly scooted down as Aiden arrives and requests to sit next to him. He proudly takes Josh's hand as Hayley arrives. Jackson stands beside her, takes her hand and the two make their way up the stairs to the altar. Klaus and Elijah look on as Mary performs the ceremony. As they make their vows and solidify their union, all the wolves experience the acceptance of Hayley's powers; their eyes turn a golden color, and they finally form their new pack.
After the ceremony, Elijah questions Klaus on his intentions. Klaus wants Jackson dead and tells Elijah that he wants him dead just as bad, especially after seeing how Hayley looked at him. As the wedding party makes their way dancing through the quarter, Elijah tells Klaus that so long as Jackson brings Hayley even an ounce of happiness in her life, Klaus is not to go near him. While Klaus points out that Elijah always wants what he can't have, Elijah responds by saying that Klaus is acting out of fear that Jackson will be a better father to Hope than he is.
While Josh and Davina walk through the quarter with the party, she notices Kol standing in an alley. He's cold and weak, and finally tells Davina what Finn has done to him.
Klaus hears Hope crying in the other room, and finds Cami when he goes to check on her. He expresses gratitude for her looking over Hope as she tells him Hope seems happy at the compound. When he hesitates to hold his daughter, Cami says, "Happy Mom. Happy Dad. Happy baby."
Josh is startled when Aiden kisses him in the middle of the reception as Klaus arrives with an announcement to make. While Hayley holds Hope, Klaus introduces the new pack to the baby they'll be sworn to protect. He then invites Jackson and Hayley to live at the compound, and welcomes him to the family. He turns around and shoots Elijah a menacing smile. Ugh, Klaus is up to something again!
In the secret lair, Rebekah and Davina work together to try and find a way to save Kol. Facing defeat, Kol asks Rebekah to give him a moment alone with Davina. He takes the moment to give her the dance he owed her after missing the wedding.
Also facing defeat, Elijah informs Hayley that in an effort to keep the peace, he's going to stay with Marcel to help the other vampires. She feels guilty because she believes he's leaving so as not to live under the same roof as her and her new husband. The two are interrupted when Rebekah arrives to deliver the news about Kol's worsening condition. The siblings then deliver the news to Klaus. As the three walk together through the reception with sheer determination, Marcel catches a glimpse of the new Rebekah and believes he now knows who she is.
While Kol and Davina share their first and last dance together, he begins to cough and knows the end is near. He tells her he'd like to be alone, but his siblings arrive and refuse for him to die without them by his side. Klaus says he can't weasle his way out of "Always and Forever."
Jackson and Hayley now face the awkwardness of their wedding night, now that the guests have left. He tells her that he's sure she'd like nothing more than to sit up all night watching Hope sleep, and that sounds good to him. She reveals that from the moment she met him, she knew she could trust him and he's never made her feel ashamed of who or what she is. He tells her he loves her, and she admits she didn't marry him for the pack…she married him for her. The two share their first REAL kiss.
As his siblings cradle him, Kol reminds them that all he ever wanted was for them to care about him. Rebekah promises not to switch bodies until she finds a way to bring him back. He assures Davina he's not scared as he takes his final breath.
Freya tells Finn her necklace protected him against Elijah and tells him that they'll need to protect each other now. If Dahlia senses that Hope is alive, she is already on her way and will take what's hers.
Thoughts: Ummm…why the heck did Freya save the WRONG brother?!?! We liked Daniel Sharman!! Also, why did the writers have to break our fragile little hearts that way and show both Elijah AND Klaus crying this week. On a happier note, seeing Jackson in something other than denim was a welcomed change, and he won me over a bit after his talks with Hayley and Aiden, and the cuteness of him meeting Hope. Maybe he's not so bad after all!
Unfortunately we've reached another break in the season, so tune in Monday, March 9th at 8/7c on The CW for more of The Originals!
Also…we've been asking you all to send in questions using #AskChaseColeman on Twitter and the day is finally here! Tune in tonight at 9/8c for our Q&A with Chase a/k/a Oliver!
Twitter: @TheVRO
Facebook: Variety Radio Online
Tumblr: Variety Radio Online
//

Chase Coleman is an American actor, director and musician. Coleman is best known for portraying the character Billy Winslow in the HBO TV series Boardwalk Empire. He was born in Tuscaloosa, Alabama and raised in Monroe, Louisiana. Follow Chase on twitter @chasercoleman 1. Character you've played that you relate to the most? Oliver 2. What […]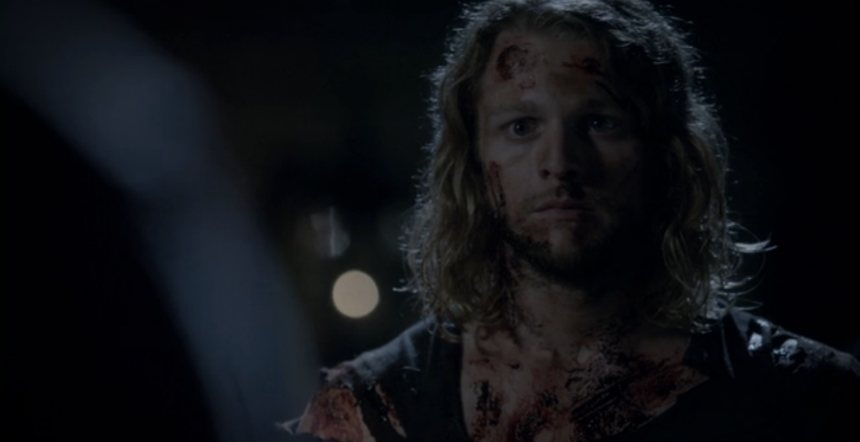 By: Kristin Trujillo (@kristin0409) This week's episode begins with a flashback to the Kingdom of Norway, 972 A.D. where a younger Esther treks her way through the snow to visit her sister, Dalia, who is also a witch. Esther begs Dalia for help with fertility issues. Her sister is none too pleased with Esther for […]