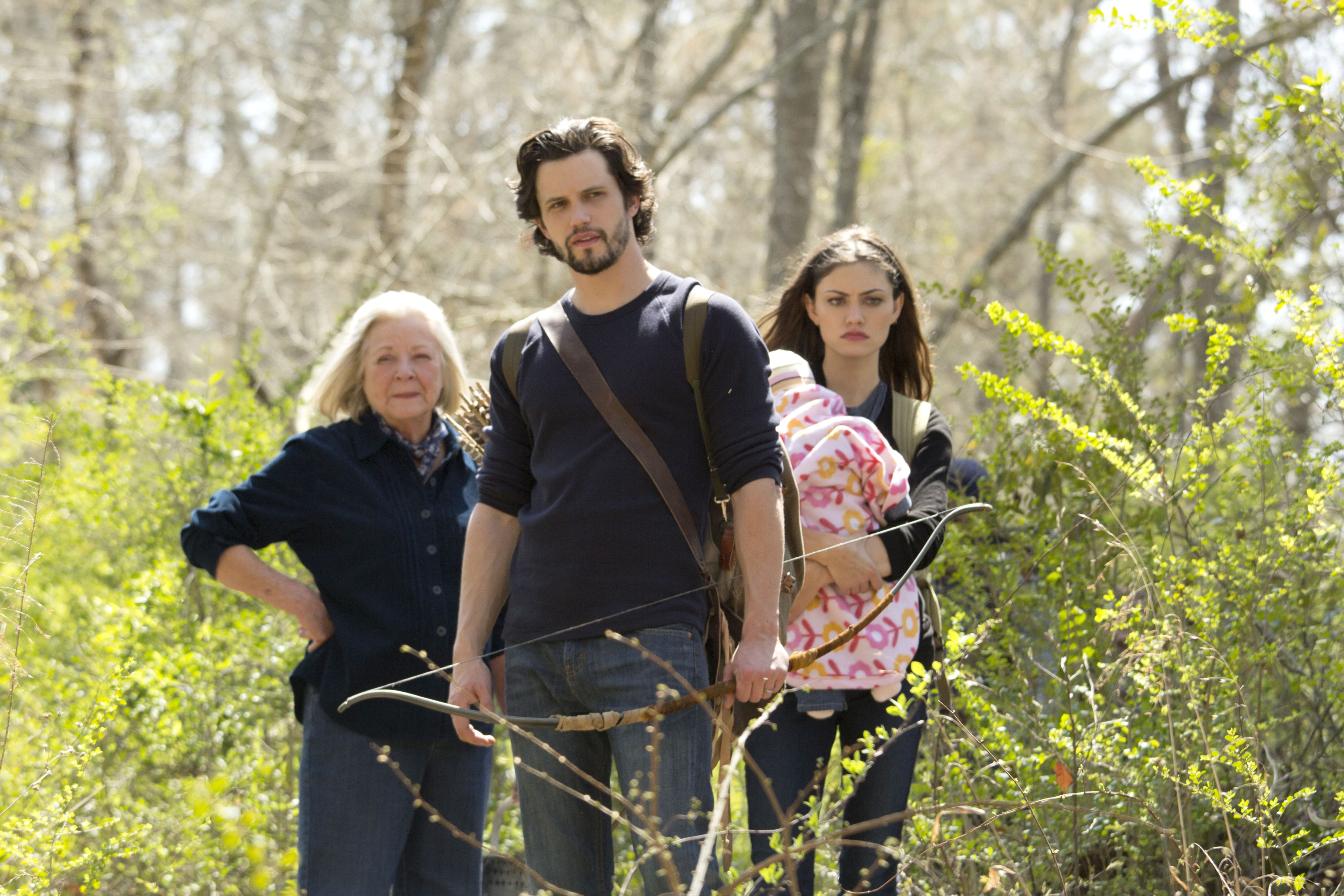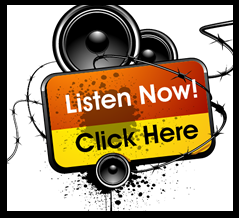 By: Kristin Marie (@kristin0409)
This week's episode begins with Rebekah, Davina and Vincent preparing to sever the spell linking Rebekah's current body to those of the teenagers. She performs the spell and cuts her finger to see if Davina is still linked to her. It doesn't, so the link is finally severed!
As people party through the streets of the Quarter, a couple wanders off down an alley, where they're met by a hungry Klaus. With Dahlia's storm, created to prevent Hayley's escape, is still brewing, she offers innocent people as food to help Klaus regain his strength.
Rebekah and Marcel head to the compound to inform Elijah that the link is severed and that Davina and Vincent are on their way to petition for her to become the new Regent of the nine covens (against Marcel's better judgment). Now that Freya is the bait to lure in Dahlia, she's extra motivated to be rid of her, but even still…no one is quite sure whether they can trust her. Rebekah closes the window before the rain begins to fall and notices Klaus is gone from the coffin. As they wonder where (and how) their brother escaped, we see Klaus standing over his victims in the rain, claiming to feel like his old self.
Delayed by the rain, Hayley takes the opportunity to warn Mary against continuing on with them. Mary won't have it and insists she help prevent the ancient witch from stealing her granddaughter. She shows Hayley a trick she learned when she was younger; a time when witches and wolves worked together. She burns herbs and places them in a bowl. If the smoke is white, all is clear; if the smoke is black, there's a hex in the air; and if the smoke is red, they're in trouble. As she demonstrates, the smoke turns black, tipping them off that the storm is unnatural. Hayley knows it's Dahlia, especially after Elijah called to warn her about Klaus being gone. Jackson insists they keep moving, but Hayley doesn't want to put the other wolves in further danger. She tells them all that her and Jackson are leaving, alone, and that she can't be their queen anymore. With that, all of the wolves kneel before her, pledging their loyalty.
Rebekah calls Cami and asks her to speak with Klaus because she's the only one he'll listen to. Cami doesn't think he'll want to speak to anyone, let alone her, but when Rebekah claims to know he likes her, Cami agrees to help.
Curious as to why Klaus hasn't acted swiftly enough to her liking, Dahlia questions her nephew about whether he's having second thoughts. She reminds him that part of his family daggered her while the other ran away and left him to rot. He assures her there are no second thoughts about seeking revenge and taking Hope, but he can't go about it in the monsoon she created. Dahlia promises to take Hope whether he helps her or not, leaving Klaus no choice but to swear he knows how to vanquish those who stand against them. Dahlia moves her finger and the storm stops. She tells him that if Hayley continues to try and run or prevent her from taking Hope in any way, she will kill her herself. Klaus doesn't think this will be necessary, as he claims to have a plan for Hayley that is way worse than death.
The only person who realizes Dahlia must've killed Aiden so the blame would fall on Klaus is Freya. Rebekah continues to deny that Klaus would align with their aunt, but Freya knows how powerful Dahlia's influence truly is. She has completed a spell in the compound that will render Dahlia mortal, thus allowing Elijah to kill her. With two of Klaus's paintings (the paint of which contains Mikael's ashes) at opposite sides of the room, Freya's spell will work when Dahlia steps between them. She hands Elijah their father's knife to use against her, and he's distracted when he hears a visitor, Gia. She wants to help them, but he orders her to leave. She asks if pushing her away is his way of protecting her and says she doesn't play guessing games. As she goes to leave, he grabs her arm, kisses her and says she doesn't have to guess. He asks her again to please leave.
At Marcel's loft, he's greeted by Klaus, who needs something from him. He promises he won't kill him, but he IS going to rip the information out of him. Dahlia looks on as Klaus snaps Marcel's neck and tosses him on the ground.
As their preparations for Dahlia's arrival continue, Freya sprinkles something onto the gollum (not Lord of the Rings, Gollum, but the clay doll Kol used for dark magic). Using the spell Vincent helped to craft, Rebekah will perform the spell using Freya's heartbeat and the gollum to present the illusion of Hope's appearance. When Dahlia arrives, Elijah will be able to kill her as soon as she steps between the paintings. Freya admits to being envious of the fact that her siblings are fighting so much to protect Hope, when no one fought to protect her. She feels she can face death now that she knows her siblings.
Marcel wakes up hanging upside down inside his loft. Klaus has drained him of blood in order to drain the vervain from his system, allowing him to be compelled. Gia is also in the loft, passed out on the sofa. Klaus leans over her and says she'll come in handy as well. While Dahlia sits there among the blood stained walls (thanks to Klaus), she tells him to get on with it. He reveals his plan to use his siblings need for love, friendship and romantic entanglements against them.
Vincent is still trying to convince Davina to offer herself as the Regent of all nine covens. She's still bitter about the unnecessary events of the Harvest ritual, but he promises if she does become Regent, she can make sure nothing like that ever happens again. She finally agrees, but only because he promised her it will also give her the power to bring back Kol.
While Hayley and Jackson continue trying to find their way out of town with Hope safely, she still feels guilt about having their pack fight her battles, thus putting their lives in danger. Jackson reminds her that it is what family does. He delivers a great, adorable speech to his new wife (bad grammar and all). They're able to cross the river safely, and one of the wolves has managed to find a pickup truck for them to continue on with their escape.
At the compound, Rebekah begins her spell as Dahlia's song begins to play on the church bells. Freya picks up the gollum, and turns around with the illusion of Hope in her arms. With the weapon in tow, Elijah watches on from the next room as Dahlia enters the compound. Freya claims to have betrayed her own siblings in order to hand Hope over to her…in exchange for being released from her own obligation to Dahlia. Her aunt finds it funny that Freya is bargaining with something that is already hers, but insists she make her case anyway; allowing Dahlia to decide whether to free her or kill her.
Vincent pleads his case with the ancestors for them to name Davina the new Regent. They're reluctant at first because she was part of the failed Harvest ritual and because she works with vampires. The ancestors don't feel she's worthy of the title, but Davina refuses to take these comments any longer. She stands before them and delivers a powerful speech about how she's the only one who has stood up against the vampires and the MIkaelson's. She's the only one who knows what they're truly up against. She can either help create peace or she can burn their enemies to the ground. "The question isn't whether or not I should be made Regent, the question is what the hell would you do without me," she says.
Dahlia slowly makes her way between the two paintings as she approaches Freya and Hope. Right as Dahlia reaches the spot before the paintings, Rebekah is knocked to the ground by an apologetic Marcel. Stopping her spell causes Hope's illusion to become sand in Freya's arms. She looks up at her aunt in complete fear as Dahlia demands to know what she's done. She reaches for Dahlia and pulls her in the exact spot between the paintings and yells out for Elijah to follow through. As he leaps into the air, he's knocked down by Klaus. Dahlia uses magic to toss Freya across the room while Klaus and Elijah fight on the balcony. Elijah tries to tell Klaus that Dahlia is controlling his mind and he has to fight it, but Klaus insists the only thing she did was pull out the dagger Elijah pushed into his heart. Dahlia confesses to Freya that their weapon wouldn't have worked anyway because the three items needed to use against her are incorrect. The mistake they made was thinking Freya's blood was the key to Dahlia's demise. She asks how she should punish Freya and says she'll send her to bed early. With the wave of her hand, Freya is motionless on the ground. As the brothers continue to fight, Klaus promises to take something from Elijah. He pushes his face against the balcony railing, allowing Elijah to see Gia enter the room. She was compelled to take off her daylight ring, and obliges while Elijah watches her burst into flames and die. Klaus tells his brother to wait and see what he has in store for Hayley. This completely sets Elijah off and, as he goes into attack mode, Klaus plunges a dagger into his chest. Cami arrives and tells Klaus he needs her to tell him what he's doing isn't him. When Dahlia asks if there's a problem, Klaus insists Cami is just another victim. He slowly approaches her and she claims he won't hurt her and that she trusts him. He places his hand on the side of her face and tells her if she believes that, she's already lost. He then bites her neck and lets her fall to the ground.
Looking over the damage he's just caused, Klaus faces his sister, Rebekah, who is now in the shackles, which prevent the use of magic. Marcel has been instructed to keep her at the compound and to handle her if she tries to escape. After calling his siblings treacherous barnacles, Klaus willingly offers his blood to Dahlia in order to track baby Hope.
After reaching a resting point in a junkyard, Hayley and Jackson take a second to plan where their final destination will be. Hayley doesn't want them to constantly be looking over their shoulders. He insists they can go wherever she wants. She takes the opportunity to finally tell him she loves him.
Rebekah and Marcel discuss what Klaus's motive truly is for her. Marcel knows he's been compelled and pleads with her to obey, so he won't hurt her. Rebekah believes Klaus doesn't want to kill her; instead he wants to kill Eva's body, forcing Rebekah to wake up in her own. This is what he believes will be worse than death; the fact that she won't be able to have children or follow through on her promise to bring Kol back. She realizes how much Marcel cares for her and refuses to make him hurt her, so she plunges a knife into her own neck.
Hayley and Jackson hear one of the wolves scream and rush over to find his neck being broken by Klaus. Jackson demands that Hayley run back inside to get Mary and Hope and run as he fights off Klaus. The wolves surround them and Klaus smiles, accepting the challenge. After shooting him with an arrow, Klaus chastises Jackson for playing with toys and reminds him of the one-sided altercation the two had once before. Jackson's eyes glow as he promises it won't be like last time. Mary and Hayley notice the smoke has now turned red, meaning that Dahlia is nearby. Mary thinks this is more of a reason to run, but Hayley refuses. She tells Mary she won't teach Hope to run and leave the ones she loves to die. She instructs Mary to take Hope and promises they'll catch up with her after she rips Dahlia apart.
As Klaus defeats the wolves, he's left to fight Jackson and Hayley. Dahlia arrives, proving to Hayley that Klaus has been working with her. She raises her hands and all the wolves begin to turn into their wolf forms, including Mary. Hayley pleads for Klaus to stop, but he refuses. This is his punishment for her since she tried to take his daughter from him.
Davina performs the acceptance ritual in becoming Regent of all nine covens. She announces that here and now begins the time of the witches as she throws her blood into a pit of fire.
Klaus and Dahlia find baby Hope alone in the getaway car. Cami wakes up in the compound and instantly remembers Klaus getting inside her head when he fed on her. He sent her a message to do exactly as he says. She grabs a knife, walks over to Elijah, cuts the dagger out of his chest and tells him that Klaus had to make everything look convincing so Dahlia would trust him. Meanwhile, Dahlia tells Klaus she must bond Hope to her so she can channel her power. Klaus doesn't approve of this idea so, instead, he offers for her to bond herself to him since he is already immortal. Elijah is skeptical of what Cami is telling him, but she says Klaus filled her in on Dahlia's secret, and she knows how to kill her.
Tune in Monday, May 11th at 8/7c on The CW for the Season 2 Finale of The Originals!!
Twitter: @TheVRO
Facebook: Variety Radio Online
Tumblr: Variety Radio Online
//