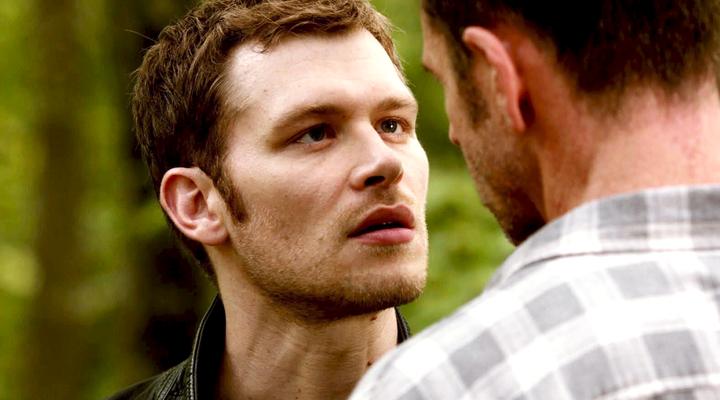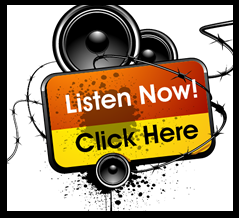 By: Kristin Trujillo (@kristin0409)
This week's episode begins with Klaus and Hayley watching over Elijah who is still sleeping. In his dream, we see a younger version of Elijah chasing after a young Klaus in the woods. He loses Klaus, but runs into his future self instead. His future self tries to attack young Elijah, but an axe to the shoulder stops him and young Elijah escapes. Klaus tries to enter his thoughts in an attempt to wake him, and realizes that Elijah is still under Esther's control. Him and Hayley notice a small rash on his neck, but Klaus remembers this to be petals of an orchid that Esther used to help Mikael sleep after returning from battle when they were younger. In order to awaken Elijah, he'll need to find those petals to reverse it. Hayley promises Klaus she won't go after Esther, but she tells a sleeping Elijah that she's learned a few things from Esther. She won't go after her, but she will go after everything she loves.
Jackson prepares Oliver's body for his funeral. He's upset when none of the other wolves show up at dawn, as they're supposed to. Hayley reminds him that there's a war to be fought and that their people still need an alpha.
Hayley and Aiden go to Marcel's loft and try to get his help killing Vincent/Finn. Aiden volunteers to distract the wolves surrounding Finn, but Marcel tells them that Cami can handle that part.
In one of her sessions, Cami tells Vincent/Finn that she wants a new advisor. She lies convincingly by telling him she wants a new advisor because she wants to get to know him better. As she goes to walk out from "embarrassment," Vincent stops her and asks if she likes jazz.
At the motel, Davina is trying to fix a broken mirror with a spell when Kol walks over and distracts her. He tells her to sleep because she hasn't done so for days, but she tells him that she can't sleep with a Mikaelson in the next bed. As he's speaking to her, several symbols are cut into his arm. He tells Davina it's "mother dearest" calling him home.
Esther tells Vincent/Finn that it's time to bring Cami in, and hands him something to subdue her. He declines, but says that he'll be able to bring her in without it.
In his quest to find more orchids in the bayou to help save Elijah, Klaus overhears someone following him. He realizes that it's his father, Ansel. Ansel informs him that he was the one who used to bring Esther the orchids to help put Mikael to sleep, so he knows exactly where they're located.
Davina and Kaleb/Kol are in the car, and we find out that Kol and his siblings were witches before they were vampires, but Kol was the only one who'd tapped into the magical abilities. He claims that when he turned into a vampire, he lost his magic, which is why he went through such a dark period. Davina tells him that she can't believe Esther sent him to flirt with her, but he responds by saying that she'd sent him to follow her and that the flirting part was all him.
As Aiden, Hayley, Josh and Marcel are devising a plan to take down Vincent/Finn, Cami walks in with a box of dark objects that Father Kiernan left for her. There is a pair of shackles that were once used to prevent a witch from performing magic when placed around their wrists. Cami insists on being a part of the plan despite the fact that she'd be the bait, and tells them to make it convincing because Vincent is smart.
Ansel is still walking behind Klaus, trying to get him to ask whatever questions he might have. Klaus doesn't have any questions, but he tells Ansel that he'd told himself for years that his real father must not have known he existed because surely he wouldn't have left him with Mikael. Ansel informs him that Esther forbade him from seeing Klaus and that he fought Mikael to try and save Klaus, but he clearly lost. He's watched him for centuries from the other side and knows that he's never found true peace. Klaus tells him that if he's watched him for centuries, then he knows that he's also slaughtered entire villages. He looks his father in the eyes and sarcastically asks if he's made him proud before walking away.
When Kol arrives back at Esther's lair, she tells him that she knows Mikael has risen from the dead. He plays dumb, but when she tells him she's aware that he already knew, he says he didn't tell her so he could protect her plan. Davina would never trust him if she believed he was just Esther's "flying monkey". She believes him and removes the cuts on his arm, but tells him that she wants the white oak stake no matter what. Kol picks up a knife when she walks away and looks suspicious.
In the bayou, Klaus and Ansel arrive at the spot where the orchids grow. It's surrounded by vervain, so Ansel volunteers to get it for him. Klaus wants to know what the cost will be, so Ansel tells him to search his thoughts to prove that he has no ulterior motive and that he's not working with Esther. Instead of doing so, Klaus simply tells him to just get the orchids.
Davina and Kol are in the cemetery and she asks what Esther wanted with him. He tells her that she wants him to steal the white oak stake from her, but he doesn't want the stake; he wants her blood instead. The tomb they're standing in front of used to be Kol's playhouse until he pissed off a witch, causing her to lock him out. The witch's name was Mary Alice Claire, and only a Claire witch can reopen the tomb. He hands her the knife and the two enter. He used to teach witches how to make dark objects, and shows Davina a dagger that he wants to plunge into Klaus's heart.
On their "date" at a jazz club, Cami receives a phone call and excuses herself to take it. Vincent watches her disappear as someone walks by. He runs after her and sees a hooded person feeding on her outside of the club. The hooded person runs away quickly, climbs to the top of a building, distracts Vincent with a whistle, and then disappears. When Vincent looks back at Cami, she's gone as well.
Ansel basically tells Klaus to take Esther's offer in becoming a werewolf because it would give him his true peace, and would allow him to be a better father. Klaus tells him that he's no longer a father and stands up to leave. Ansel tells him that when they're in their animal form, they feel everything more acutely. He used to follow him when he was younger, but since he's returned, he was led somewhere further than New Orleans. He knows his own blood, and knows that Klaus and Hayley's daughter, Hope, is still alive.
Vincent/Finn calls Aiden and demands to know which of the wolves attacked Cami. He's doing a locator spell to try and find her, and will soon be led to the church where she is waiting with Hayley, Aiden and Josh. Hayley gives Cami some of her blood to help heal her neck wound. She tells Cami that they'll only have a few seconds to get the shackles on Vincent, so their plan has to be perfect.
Klaus tells Ansel that he would've liked being his son and that he has become powerful enough to protect his daughter. Ansel tells him that he wants to help protect her, and Klaus admits that he believes him. The problem is that Klaus also knows that Esther uses to love to twist things and will continue trying to get to his daughter. He tells Ansel that he waited too long to rescue him, picks up a machete and stabs him. As Ansel collapses, Klaus catches him in an embrace and lays him on the ground. With tears in his eyes, Klaus's face turns from sadness to determination.
Davina tells Kol about being locked in the attic at the church and he responds by telling her that she must've been lonely and that a witch needs a coven. He promises that she's going to like him, and that he'll let her pretend for a little while that she doesn't already.
Vincent/Finn meets in an alley with Aiden, where Aiden tells him that whoever bit Cami was trying to avenge Oliver's death. He tells Vincent/Finn to beeline for Cami in the church while he handles the others, but as he walks away, Vincent asks if his little brother was one of the recruits that Oliver rescued. He knocks him out and tosses him inside of the church. Josh ninja slides over to him and has his neck snapped by Vincent's magic. He continues his search for Cami, but is taken by surprise as Hayley comes from behind him and knocks him to the ground. She tells him that she's going to kick his ass and then take her pack back. After asking how his mother's boots taste, she gives him a swift kick to the face. He uses magic to knock her down and then does a spell that makes her heart begin to bleed. While she begins coughing up blood, Vincent is hit with an arrow. Jackson descends from the balcony and hits him with another. Vincent tries to remove it, but before he has the chance, Cami slaps the shackles on his wrists.
Klaus returns to Elijah and places the orchid petals on his neck. He explains that he was innocent once, and that their parents forced the bloodlust upon them. While he's speaking, he enters Elijah's thoughts and speaks to a young Elijah. He continues by saying that they're "the demons lurking in shadow, the savage villains in fairytales told to children…but not for [his] child. For Hope, they're the knights in shining armor." Without Elijah, he doesn't believe he can survive his own love for his daughter. He tells Elijah that he needs him, and that only together can they defeat their demons and save their family. In the dream, young Elijah takes a stake and plunges it into his future self, which finally wakes Elijah up.
In the church, Jackson tells Hayley that Oliver gave him crap for waiting on her, but he always knew she'd come. Hayley reluctantly tells him that the girl he waited for is not the girl she is. He agrees and tells her she's right and that she's better.
Elijah wastes no time putting his suit on as Klaus walks into the room. He learns that Klaus spent the day with his real father, who Esther brought back from the dead. Klaus hands him a journal that belonged to Ansel and sees a drawing of a young Klaus. He continues telling Elijah that Ansel knew about Hope, and that he wanted to trust him, but he couldn't be sure. He wouldn't be able to forgive himself if something happened to his daughter because of his selfish desire for a father. He admits that he killed Ansel. Elijah reminds him that he killed him for Hope and that they must protect what they have at any cost. Esther enters the tomb and finds Ansel's body hanging by a chain, and breaks down in tears.
As Davina sleeps, Kol places her safely in her bed back in the attic. He spots the white oak stake peeking out from her bag and while he contemplates taking it, Marcel appears in the doorway. She awakens to find the stake and Kol missing.
Elijah is putting the finishing touches on his suit and notices his hands shaking. He begins to have visions of what he did to Tatia.
Cami sips a drink at the bar as someone walks in. She tells them the bar is closed, but doesn't realize that it's Esther, who performs a spell before Cami can escape.
Klaus and Elijah agree to strike Esther before she does first. Marcel and Hayley walk in and inform them that moves were made while Elijah was sleeping and that they've left each of them a present in the ballroom. The brothers are surprised to find Kol and Vincent/Finn tied to the staircase by chains.
Tune in next Monday, November 24th at 8/7c on The CW for more of The Originals!
Twitter: @TheVRO
Facebook: Variety Radio Online
Tumblr: Variety Radio Online
//