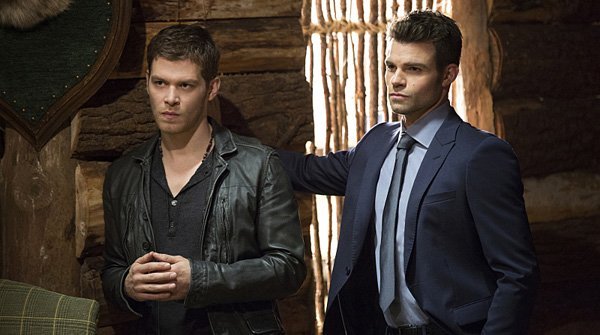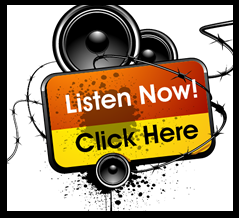 By: Kristin Trujillo (@kristin0409)
This week's episode begins with Klaus vowing to find a way to release Marcel and the baby vamps from the boundary spell that Finn has placed on the compound, trapping them inside. He plans on enlisting Davina's help in breaking the spell and leaves Marcel with the task of trying to keep Kol from becoming a vampire's meal. While Marcel seems to trust the plan, he reveals to Klaus that, as he was attempting to keep the peace between the werewolves and vampires, one of the wolves bit him.
As a side effect of the bite, Marcel begins to experience flashbacks from his time as a soldier in World War I…beginning with him informing Klaus that he was leaving. He accuses Marcel of abandoning his family, and fails at getting him to stay. Throughout this episode, Marcel continues to experience these flashbacks as he grows weaker from the bite. These flashbacks parallel the issues that he is currently facing with keeping control over the starving baby vamps. In both instances, he's been placed in a leadership role and when that role is questioned, he rises above and protects his people. He remembers a time on the battlefield when a fellow soldier, Joe (a/k/a his old friend, "record store Joe"), discovered he was a vampire. The leader of their group tells them that they are called the Brotherhood of the Damned because, as black soldiers, they were set up to fail. They weren't given enough gas masks and were expected to starve, not to stop the enemy. Marcel rightfully disagrees and tells the leader that they're called the Brotherhood of the Damned because they'd rather die than let the enemy break their line and questions the man's leadership. The leader is then killed by a stray bullet, leaving Marcel in charge. In an attempt to save their men from death, Joe asks Marcel to turn them all into vampires to help defeat the Germans.
Working on a locator spell to find Finn, Klaus and Davina exchange snarky comments, as usual. Klaus claims to have the same goals as she does, until she admits that her goal is to get Kol out of the compound alive. She continues trying to locate Finn and manages to pinpoint his location in the cemetery and she tells Klaus that he's channeling their parents. Klaus and Davina set off to stop Finn while he stirs voodoo doll looking objects into a bowl of blood, causing Klaus to collapse in the church.
Cami and Elijah attempt to discuss his past and the meaning behind his visions of the red door. Elijah admits to once being friends with Freud (what a shocker). He tells Cami that the red door is both a memory and a metaphor; "a place where unspeakable deeds dwell in darkness," as he puts it. The door represents the place where the first woman he ever loved told him she loved him in return. It's also where he put her body after he killed her. He expresses concern over the fact that Klaus will not forgive him for killing Tatia because he loved her as well. He thinks it's best for him to simply forget the memory himself. As Finn continues his creepy blood-bowl spell, Elijah collapses.
Back at the compound, Gia and Josh discuss Marcel's behavior and are distracted when Kol enters the room. When Gia threatens to feed on him, he uses magic to stop her. Marcel arrives and wants to know what's going on, but, as Finn refuses to stop being creepy, Kol collapses as his brothers have.
Klaus awakens in a sort of dream state and realizes that Elijah and Kol are there as well. Kol identifies this place as a hunt room, "where witches being their prey for mental target practice". Their bodies are in the real world, while their minds are in this room, each represented by mounted animal heads on the wall. Klaus realizes that Finn is behind this and demands that he show himself. Finn tells his brothers that he's untouchable in this hunt room; his magic, his rules.
While Hayley and Jackson prepare for their impending wedding, Aiden meets them in the woods with all of the wolves moonlight rings. Jackson explains to Aiden that the wedding will take place in 10 days, and that any wolf who wants to attain Hayley's power must bear witness to the ceremony. Jackson and Hayley plan on visiting an elder (his grandmother) who will perform their trials and rituals.
Davina slaps Klaus in an attempt to wake him up and hears his cell phone ringing in his pocket. She picks it up and finds out from Cami that the same thing has happened to Elijah. This tips Davina off to the fact that it all has to do with Finn and whatever he was doing at the cemetery.
As Finn explains this brotherly reunion, Klaus pieces together which animal head represents each brother: Klaus – the big, bad wolf; Kol – the wily fox; Elijah – the noble stag and Finn – the boar. While Klaus believes this reunion to be about their mother becoming a vampire, Finn reveals that he will release his brothers after sundown. Why, you ask? Well, because his boundary spell will be lifted at sundown, allowing Marcel and the starving baby vamps to be unleashed on the city of New Orleans during their parade. When they kill their way through the quarter, his brothers will lose the city they love so much. Kol doesn't care what happens, he just wants his human body to remain in tact.
Gia begins to question Marcel's authority over the baby vamps now that her and Josh have discovered his werewolf bite. He continues to try and keep them all calm throughout their hunger while simultaneously keeping an unconscious Kol from becoming their prey. Kol knows that Marcel will do whatever it takes to keep him alive because he's the only one who knows where Rebekah is, and he knows that Davina will grow angry with him if he hurts Kol.
As Kol continues to plead with Finn to return him to his body, Elijah finds it interesting to see him squirm after whatever he's done to Rebekah. Kol tells his brothers that Rebekah crossed him, so he crossed her back, but he didn't harm her. Finn, realizing that Kol is the only thing keeping his brothers from reuniting with their sister, obliges by sending Kol back to the compound with the starving vampires. When Kol returns to his body, he informs Marcel that they will all be released from the spell at sundown.
Jackson's grandmother, a Crescent elder, explains that one of their pre-marital rituals is to smoke a certain plant root, which serves as a sort of truth serum. This will link their hearts and minds together, with no secrets kept from the other. She tells them that the ceremony won't work if they have secrets separating them…causing Hayley to walk away. Jackson chases after her and pleads for her to follow through with the ritual. He claims to have secrets he'd rather keep buried as well, but explains that her secrets are his secrets and her demons are his demons. He holds out his hand, and she takes it.
In the hunt house, Finn continues to try and pinpoint the object of Klaus's affections. After going down the list and receiving no reactions, he's managed to cross off New Orleans, his real father and Rebekah. Elijah interrupts Finn's rant by calmly telling him that he is "fighting the monumental desire to mount your severed head upon one of these walls" (you tell him, Elijah!). Finn also crosses Elijah off of the list because their mother broke him and Klaus left him alone. He knows that Klaus is hiding something big from him and continues to try and push him to reveal it.
When the baby vamps join Gia in questioning Marcel's leadership after failing to tell them he'd been bitten, he gives them a speech about being strong enough to resist feeding on the innocent locals once the spell has been lifted. He explains that they're able to call New Orleans home because they live by a code. He has a vial of Klaus's blood and enough blood to feed all of them at his place across the river and pleads with them to stay strong and make it there without losing the city they love. When the bells ring, the barrier is broken and the vampires set out among the parade of people.
Elijah tells Finn that using representational magic is a delicate craft because if he represents any of them incorrectly, the room would fail to serve its purpose. Finn would be left vulnerable and Klaus and Elijah would return to their bodies. He admits to Klaus that he is not the noble stag everyone believes him to be, as it was he who killed Tatia and allowed their mother to erase the memory. As he continues admitting this, Finn's magic begins to falter; however, Finn tells them that the fact that he's admitting this proves that he IS noble. When it seems as though Klaus might retaliate against Elijah, he stands up and tells Finn that he was incorrect with the representation of him as the big, bad wolf. The one thing they never thought he would be capable of is forgiveness…and as he places a hand on Elijah's shoulder, he forgives him. He continues by telling Finn that it is he, the boar, who failed to learn that the bonds of family outweigh anything else. With that, Elijah and Klaus both awaken in their bodies.
As Marcel and the vampires fight their hunger and make their way through the crowd, we see flashbacks of Marcel telling the Brotherhood of the Damned that they are family and that "family is not determined by blood, but by who you fight for and who will fight for you." He grows weaker with every step and eventually collapses in the streets.
Klaus and Davina search for Marcel and the vampires, and are confused by the lack of chaos among the crowd. They split up to continue the search, but she's distracted by Kol. The two kiss and, elsewhere, Marcel wakes up in his loft with Gia. They all made it to his place where they ransacked his blood bag stash, and she gave him Klaus's blood to heal the werewolf bite. She apologizes for being a pain, but he reassures her that only the ones who don't question authority are weak. We hear clapping in the distance and see Finn enter the room. He tells Marcel that his brothers have gone through great lengths to keep a secret from him, but he believes he can rip it out of Marcel.
As if the brotherly love between Klaus and Elijah in this episode hadn't already melted us, Elijah receives a phone call from Klaus informing him that Marcel and the vampires are missing. He tells Elijah that he meant what he said about being capable of forgiveness. When Klaus hangs up, he's joined by Aiden, who he has enlisted for help in finding Marcel, Josh and the others. Aiden tells him about Hayley and Jackson's ritual of smoking the plant root from the peace pipe. Klaus realizes the danger in this ritual, as Hayley could reveal the truth about baby Hope, so he sets off to remind her that some secrets need to stay buried.
Tune in next Monday, February 2nd at 8/7c on The CW for more of The Originals!
& don't forget to tune in to our on-air review on Tuesday nights (link can be found on Twitter).
Twitter: @TheVRO
Facebook: Variety Radio Online
Tumblr: Variety Radio Online
//