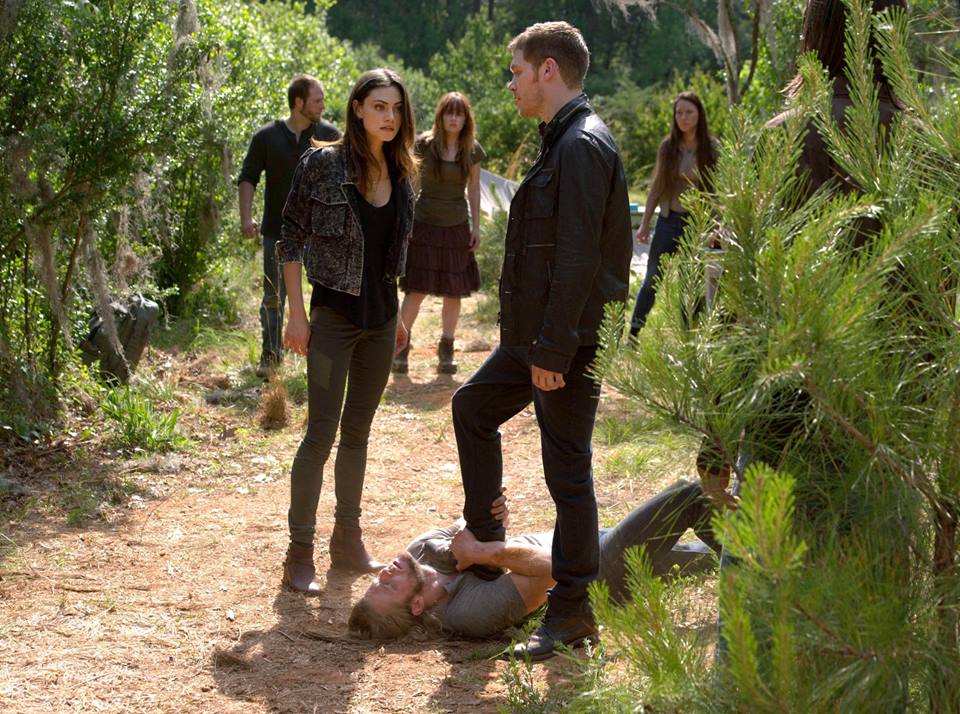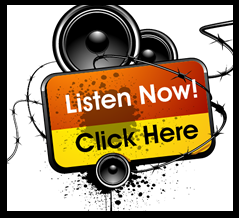 By: Kristin Trujillo (@kristin0409)
This week's episode begins with a flashback that includes Elijah and Klaus in horrible wigs and…the return of Kol (Nathanial Buzolic)!! Yes, you read that correctly! We get a glimpse of just how dysfunctional their sibling relationship is with Kol way back when.
Elijah walks into the compound and follows a trail of what he calls Hayley's leftovers. Hayley is in the bathtub when he walks in and tells him that Klaus took her to The Cauldron, where they encountered some witches (ya don't say!?). She tells him that the witches who tried to kill her baby serve no purpose other than food, and excuses herself after he hands her a towel.
In a situation all so familiar, yet so appreciated, Elijah attempts to speak logically with Klaus. He clears up the fact that when he told Klaus (in last week's episode) to help Hayley deal with being a hybrid, he didn't mean for him to take her on a witch hunt. Klaus accuses him of judging her and that she'll be ok. Elijah, however, wants more for her; not just for her to be "ok." He instructs Klaus to take her to the bayou to reach the remaining members of her wolf pack to see if they can give her back her dignity.
We flash back to Elijah being a mentor to Marcel when Klaus enters the room, clearly drunk. He's not happy with Elijah schooling and bonding with Marcel, leaving Klaus alone, so he tells Elijah that he undaggered Kol to give him someone to wreak havoc with.
Back in the present day, Elijah pays Marcel a visit during his speech to his new group of volunteers who have made their way back to join his vampire community. Elijah tries to recruit Marcel (and Davina) to help locate the white oak stake. Marcel agrees to speak to Davina, but tells Elijah not to go near her.
The white oak stake is being hidden by Davina until she can undo the link that ties Klaus to every vampire he's ever created, which will save Marcel and Josh. She receives a text from Kaleb/Kol inviting her for coffee, so she leaves the attic…unaware that Kaleb/Kol had followed her there. He reports back to Cassie/Esther that Davina is hiding something in the attic behind a locked door and a spell. Cassie/Esther reveals a pack of wolves that are under her control in exchange for moonlight rings, as she instructs Kaleb/Kol to take Davina out to dinner to determine whose side she's on. She wants to know what Davina is hiding in the attic.
Klaus takes Elijah's advice (finally!) and accompanies Hayley to the bayou to reach out to her pack. He encourages her to use her heightened sense of scent to locate them. She feels like a mess and tells him that she can't be a leader if all she does is cry all day from missing her daughter. She accuses him of not being phased by Hope being gone, but he tells her that he hasn't stopped thinking about her and that he seeks comfort in the idea of what he will do to anyone who would harm her. This seems to get through to Hayley and she's able to locate the other wolves.
Another flashback shows Elijah confronting Klaus and Kol about their killing 46 people (to which Kol informs him that they didn't count the other 14 in the attic). He realizes that Klaus undaggered Kol because he was envious of the relationship that Elijah has established with Marcel. He tells Klaus that Marcel is no longer safe with them, but Klaus refuses to let Marcel go, claiming that he's family.
Marcel meets with Davina and asks her if she can do a locator spell in order to find the white oak stake. She tells him that she's not just going to place it in the hands of "sadistic monsters" like Elijah and Klaus. In response to this, Elijah appears (after being instructed by Marcel to remain hidden) and tells Davina that they both want the stake for the same reason; him to protect his family, and her to protect her friends. She tells him that she's not going to give them the power of having the stake in their possession and is now angry that it seems as though Marcel has set her up, so she walks out. Elijah tells Marcel that as much as she cares about him, she seemed nonchalant about the fact that someone could have the stake and be able to kill him by killing Klaus. He realizes that the reason she's not afraid that someone else has the stake is because she's the one who has it.
Hayley manages to locate the wolves and tries convincing them to allow her to be their leader. Oliver tells her that he'd rather die than follow her, prompting Klaus to drop him to the ground. Hayley tells him to let Oliver go, proving to the pack that she's willing to stand up to Klaus for them. He tells her that what she does with them is now up to her, and leaves to talk to Cassie/Esther.
After the conversation with Davina, Marcel and Elijah are discussing what happened. Marcel rhetorically asks Elijah how he (Marcel) survived with the Mikaelson family.
Another flashback shows Kol telling Elijah that he fed Marcel his blood and that all Elijah has to do is kill him in order to turn him. Elijah contemplates it for a second while holding Kol by the throat, but Klaus walks in and orders them to stop. Kol thanks Klaus for understanding the meaning of family (the irony), but Klaus tells him that Marcel IS family, and daggers Kol (again).
Klaus heads over to meet with Cassie/Esther and is confronted by a group of wolves. He demands to see the "16 year old witch" who's making moonlight rings without his permission. Cassie emerges and tells him that she's been expecting him. She tells him that she's making the moonlight rings in an attempt to create an alliance between the witches and the wolves, thus restoring balance against the vampires. She also tells him that she's already taken precautions against any retaliation…
Davina and Kaleb/Kol are having dinner while discussing their families. Davina's phone keeps ringing and it's Marcel. She excuses herself to go outside and answer, leaving Vincent/Finn open to swoop in on Kaleb/Kol to push him into finding out what Davina's weapon is. Marcel tells her that everyone who wants to kill an Original will come after her looking for the stake, and she tells him they can try. He asks her where she is and she tells him, but says not to bother showing up because she's leaving. As she reenters the restaurant and insists that her and Kaleb/Kol leave, they're stopped by Cassie/Esther's pack of wolves. They toss Davina and continue to fight her and Kaleb/Kol. When she realizes that she won't be able to stop all of them, she does a spell on her bracelet that releases Michael and brings him to her. He fights all of them off, and Davina's bracelet falls off, allowing him to be freed from her control. Marcel and Elijah walk in, and Elijah comes face to face with his father. Mikael attacks Elijah with the white oak stake, but Marcel gets Davina her bracelet. She's able to send Mikael back to the attic before he can cause any further damage.
As their conversation continues, Klaus realizes that Cassie is, in fact, Esther and despite the fact that the wolves almost attack him, she lets him go. He goes back and informs Elijah of his discovery that Cassie is their mother finds out that Mikael is back as well. They're aware that he's under the control of Davina, and Klaus poses the question of which parent they're going to kill first.
Klaus finds Hayley at the compound offering rooms to the wolves who have sided with her and not Cassie. While Klaus thinks it's bad timing, he's pleased with feeling as though he had a positive influence on her becoming a leader.
Another flashback shows Elijah telling Kol that Marcel is the key to getting Klaus to a nurturing state of mind. In order to push Marcel to rely on Klaus instead of him, he tells him that he's bored with him and orders Klaus to remove Marcel from his presence.
Hayley tells Klaus that Oliver is on their side and that he will pledge his allegiance to Cassie and report back to Hayley about everything he learns from her. She catches Elijah as he's leaving and he (stupidly) does what he did with Marcel all those years ago. He tells Hayley that it's all a bit much and that she should be with her kind.
Kaleb/Kol confronts Vincent/Finn and Cassie/Esther about the attack on him and Davina at the restaurant. He finds out that Cassie was the one who gave the order because she wanted the attack to look convincing, thus pushing Davina towards trusting him. When he tells Cassie that he doesn't want to be in Kaleb's body, she brings him to his knees. She tells him that Vincent was in the attic during the attack, and asks Kaleb/Kol how Davina destroyed an entire pack of wolves. She wants to know what her weapon was, but Kaleb/Kol lies and tells her he didn't see anything.
Elijah meets with Marcel at "ground zero for new vampires" after failing to find Davina and Mikael. Marcel tells him to choose a side; him and the vampires or Klaus and the wolves. Elijah says he doesn't pick sides, and asks why he should play benefactor to lost children. Marcel claims that Elijah was never good with children (referring to the way Elijah deserted him in the flashbacks). He takes one of the girls from his group and snaps her neck after telling Elijah that she has his blood in her system. He tells Elijah that she will need a mentor and suggests that he do a better job with her than he did with him. He walks away, leaving Elijah to decide his next move.
Tune in next Monday, October 20 at 8/7c on The CW for more of The Originals!
Twitter: @TheVRO
Facebook: Variety Radio Online
Tumblr: Variety Radio Online
//