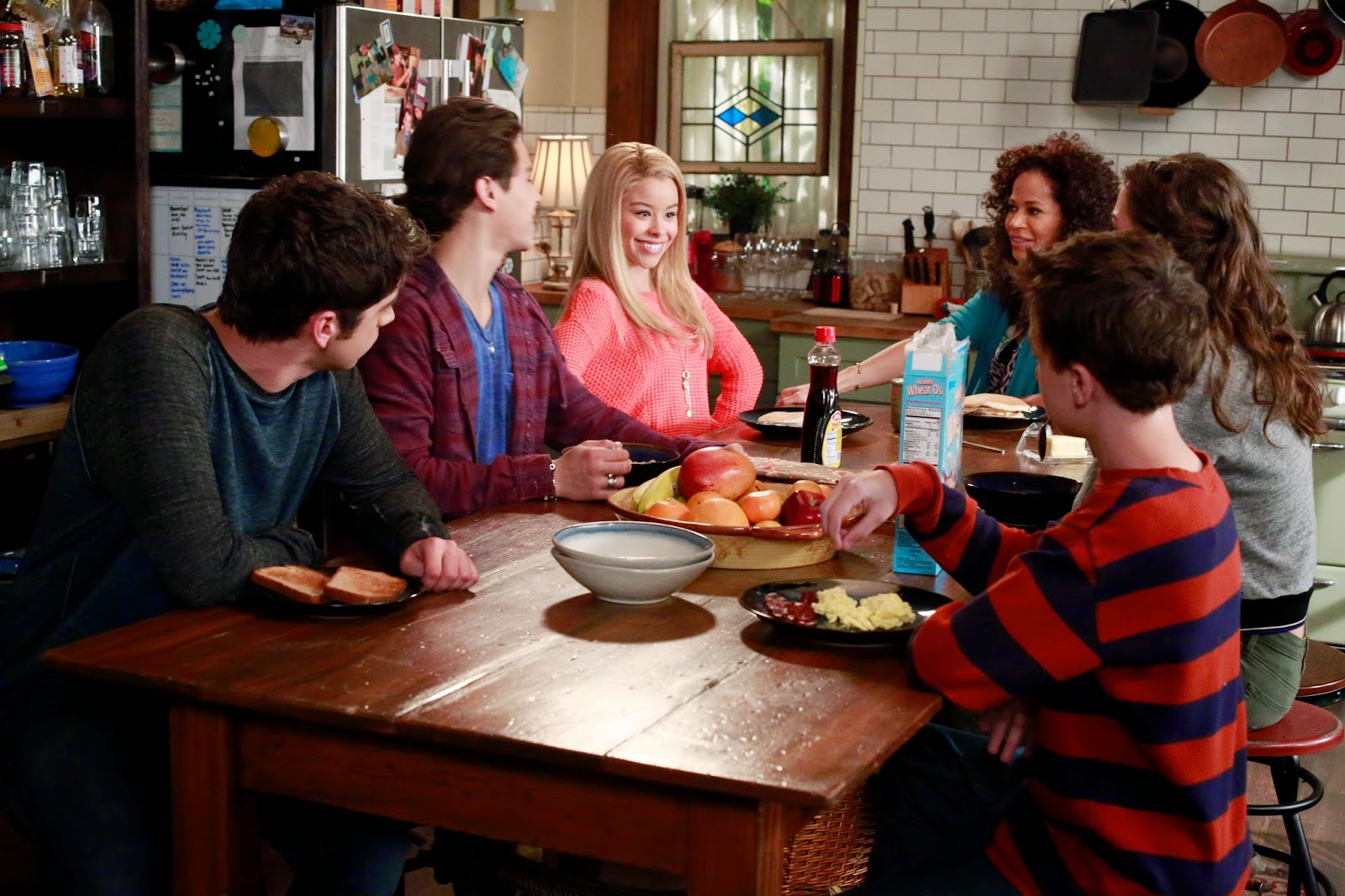 By: Lexie Gerson —July 15, 2014
Last night, The Fosters returned with a new episode entitled, "Truth Be Told."
There's nothing wrong with Jude (Hayden Byerly), at least physically. Stef (Teri Polo) and Lena (Sherri Shaum) took him to get looked at by a specialist who told them that his refusal to talk is more brain science than simply a youngster's disobedience. However Callie (Maia Mitchell) feels like she's to blame. Jude was doing fine until she started connecting with her biological father and half sister; despite the fact that Jude's condition is much greater than simply his sister's new relationship.
At school, Connor (Gavin McIntosh) pays a Lena a visit to talk about Jude and what happened with his father. Lena assures Connor that he is not to blame and that Jude will talk to him once he is ready.
Lena and Stef are clearly worried about Jude but its hard concentrating on him with such a great amount of going on at the same time. Without intending to sound hard, Jude's refusal to talk is the minimum of their inconveniences. Not only are they expecting another child Stef is still keeping an eye on Mike (Danny Nucci). She believes that he is responsible for Ana's disappearance and possibly her death.
Stef previously told Lena everything about Mike going off the wagon, the blood and the deceased Jane Doe. Although Stef still doubted Mike's innocence Lena told her that she needed to trust Mike.
Meanwhile, Brandon (David Lambert) is dealing with his own inner struggles. His night with Dani is filling him with guilt and he does not know what to do about it. On a trip up to the mountains with his band and some pot brownies, Brandon's emotions get the best of him. He wanders off and calls Lena to come pick him up.
After admitting to the pot, Lena and Brandon sit down and have a discussion to which Brandon confides in Lena his secret that he slept with Dani (Marla Sokoloff). The two agree to keep the conversation between them in order to spare Stef and Mike.
Callie is wallowing in the wake of Jude's muteness. He didn't know however that he's always been her rock. So she attempted to get her mind off of him and onto another person just to figure out that she couldn't proceed onward to the following venture with Wyatt (Alex Saxon). When she attempted to get further intimate with him she goes into a panic attack.
In any case she adores him however now she's thinking about whether she cherishes him enough to trust him with that a piece of herself. Callie's past sexual encounters haven't exactly been perfect. This causes Callie to begin "seeing" Liam wherever she goes.
Mariana (Cierra Ramirez) and Jesus (Jake T. Austin) get into a falling out over Hayley and his relationships. In order to ensure that Jesus stayed with Hayley (Caitlin Carver) she went to Emma (Amanda Leighton) and told her Jesus had moved on.
Due to Dani's concern that Mike is cheating on her she and her own suspicions Stef follows Mike to a dingy motel. But what she finds is Ana (Alexandra Barreto), alive and with Mike.
Tune in to season 2 of The Fosters Monday's 9/8c on ABC Family