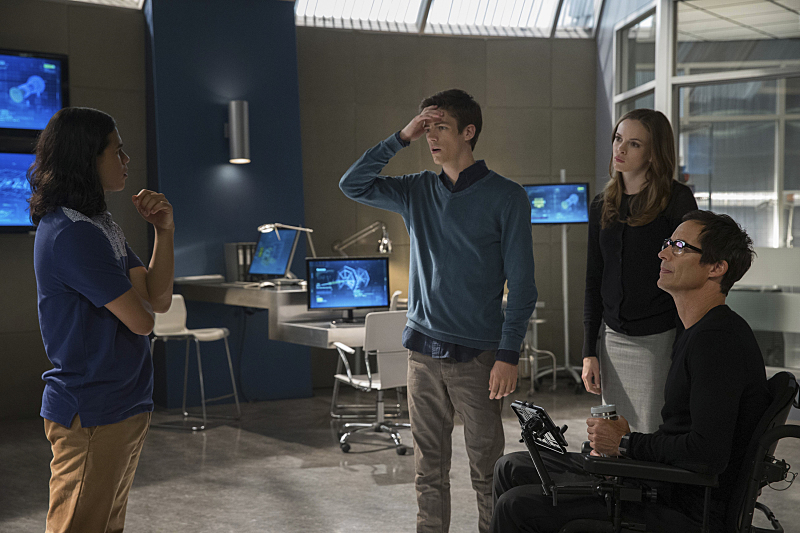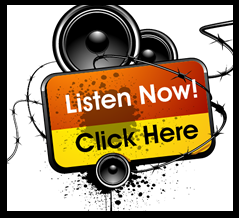 By: Anna B (@Traveller15)
Barry Allen is learning more about his powers but when he passes out trying to stop robbers, he questions his ability as a hero.
We begin with a fire downtown in Central City with Barry Allen going 352 mph to get to the fire. He can't control his speed and over-steps the fire only to go back 6 blocks. Carlos is monitoring him. Barry is surrounded by the flames and rescues people from the burning building. Unfortunately, Barry and Carlos are busted by Caitlin and Barry is ordered backed to STAR Labs. On his way back he becomes dizzy.
Back at STAR Labs Carlos tells Caitlin he is the eyes and ears and Barry is the feet. Barry wants to help and save people. The arrangement was that Barry was to help find other meta-humans and to learn what his body is capable of. Dr Wells wants restraint from Barry and to know his limits.
Det Joe West phones Barry to say he is at a crime scene and is missing one thing. So Barry heads off to do his day job. He has forgotten one thing, to take his clothes and has to go to the clothing store. Barry does his investigation and learns that it was not one gunman but six gunmen.
At the police station, Joe is having trouble processing what Barry can do and is concerned that he doesn't want Iris to find out his abilities.
Our first flashback is back at Barry's childhood where Joe West has taken him into his home to care for him. Barry is constantly running away who only wants to see his father.
In Barry's lab he is investigating the crime scene. He is having a dizzy spell. Iris storm's into Barry's lab while she is complaining about being a journalist as it is boring and no fun. Barry was supposed to take her to see Dr Simon Stagg (William Sadler) and to explain the science stuff for her article. Eddie walks in and plays cool around Iris. Barry reminds them he already knows their secret.
Barry and Iris go to see Dr Simon Stagg, who is a corrupt executive and owner of Stagg Industries, receive his award for becoming "Man of the Year" on cellular cloning on organ replacement. They are interrupted by the six gunmen who come to rob the guests. As the gunmen fire at a security guard, Barry flashes by to rescue him and go after the gunmen. He finds that he is having repercussions with his speed and collapses. Joe and Eddie arrive at the scene. Joe asks Barry what was he going to do with the gunmen when he caught them and that he is "not bullet proof, are you?" Joe wants Barry to stop the heroics and leave the chasing of bad guys to him. He had to promise to Joe that he would not chase bad guys. Yeah right!
At STAR Labs Caitlin is furious when Barry goes and says he is having dizzy spells. Dr Wells and the team are trying to figure out what is causing these dizzy spells. His spells a caused from acute hypoglycaemia (low glucose levels) not eating enough. He needs a new diet to sustain his body like 850 tacos a day.
Joe goes looking for Barry in his lab to finds his Wall of Weird and that he has been searching for answers to his mother's killer over the years. This brings Joe to remember Barry as a child. He says Barry's STAR Lab sweatshirt and heads to the Lab to find him. Joe learns that Barry is the red streak around the city saving people and working with STAR Labs and should be at his everyday job. Joe tells him that just because he can run fast, he is not invincible and that he is his kid. Barry reminds him that his father is in prison and he is not his father and shouldn't try to stop him saving people.
Dr Stagg's security man is working with an ex-employee of Stagg Industries, Danton Black (Michael Christopher Smith). Black is a meta-human who actually can clone himself to how ever many people he wants to be. Black kills the security man.
Iris learns that her dad is angry with Barry. She is also as well, and of course, Barry didn't turn up at to CC Jitters to give her some scientific help for her article. She is sensing that something is going on with him as she thinks she knows him so well. Barry as he flashes around Iris tells her that he wants to tell her how he feels about her. Results flash up that the killer's stem cells can clone.
Joe and Eddie go to let Dr Stagg know that someone wants to kill him. Stagg fired Black and he is suing him now. Black and his men come to kill Stagg at Stagg Industries as Stagg apparently stole his research on cloning and organ transplant technology.
There is commotion at the police station for all available police to go to the shooting. Barry learns of this and goes to rescue them. Barry is no much for Black with his multiplying men. He is beaten up by them but escapes before they can kill him.
Caitlin patches Barry up back at STAR Labs. The Team work out who Black is and Carlos calls him "Captain Clone". (He will think of a better name). Barry realises that he is way over his head that he is fast but no warrior to take down six meta-humans. He is starting to doubt himself.
Flashback to Barry visiting his father in prison (John Wesley Shipp). His father doesn't want Barry to come and see him in handcuffs in prison. Barry tells the prison guard that it was the man in the lighting that killed his mother. His father wants him to be a good boy and let Joe look after him. Joe has gone to the prison to get Barry.
Joes goes to Dr Stagg to ask him to take protected custody, but he refuses. Dr Wells goes to talk to Joe and to let him know that there are more people like Barry. Dr Wells suspected that Barry had some powers when hit by lightning. He never expected to be part of a secret crime fighting unit. Barry quit the Team as he doesn't think he is capable, doubt is his real enemy. Dr Wells tells Joe that as long as he doubts Barry, he will always doubt himself.
Barry apologies to Iris for being a jerk. Iris comes up with a new article to work on. She has been researching on a mysterious streak that has been saving the city and wants to investigate. Barry is interrupted by a phone call from Caitlin to get to STAR Labs now. Caitlin used some of Black's DNA to clone another Black to learn how he multiples. We learn that the clones are empty shells. To stop Black he must have limits just like Barry and to control the clones must take an enormous amount of physical strength and will have weakness and fatigue. Carlos has whipped up high protein bars for Barry to keep his metabolism up so he won't get the dizzy spells. Joe goes to STAR Labs and tells Barry that it is beyond the police to stop Black and that he is the only one that can stop him. Joe wants him to do as he is told for once in his life and go stop Black. So Barry suits up.
Black goes to Stagg Industries to kill Stagg. He is intervened by Barry but there are too many clones. He is having doubts. Dr Wells and Joe tell him to find the prime that nothing is impossible. So he goes and stops Black. Black falls to his death from the building.
Carlos comes up with a cool name for Black "Multiplex". When Barry is out running as the Flash and saving people, his Team are with him making a difference. He realises that they were all struck by that lightning.
Back in Barry's lab, Joe brings a peaceful offering of pizza. Joe agrees to help Barry to find who killed his mother and get his father out of prison. Barry says Joe was not his father but he was there for him just as if he were his father over the years.
Dr Wells goes to visit Dr Stagg. Dr Stagg lets Dr Wells know that he is going to go after the man in the red mask. Dr Wells tells him that one day he will be known as "The Flash", stands up and stabs Dr Stagg so his identity is kept safe.
Twitter: @TheVRO
Facebook: Variety Radio Online
Tumblr: Variety Radio Online