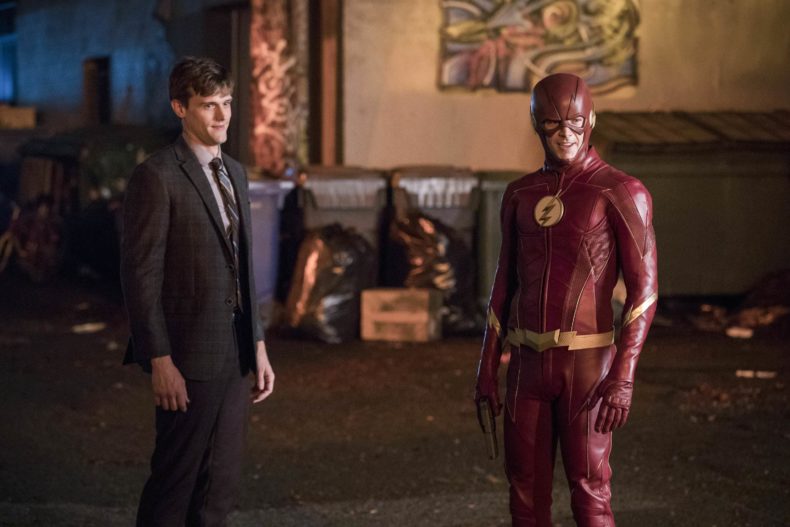 Team Flash is still trying to hunt down all the new metas in town in this week's episode of The Flash. Coincidentally, the latest one just so happens to be someone from Barry and Joe's past, and Barry isn't too thrilled. It brings up the questions of whether people can change, and if all metas, specifically the new ones, are villains. We all know that Barry, Cisco and Caitlin aren't bad guys, so maybe there's a chance that some of these newbies might now be either. Speaking of Cisco, he and Gyspy get an unexpected visitor. Also, Joe has a "glow" about him. 😉
Here's some what happened on "Elongated Journey Into Night"
The Elongated Man
After doing some research, Barry reveals to Joe that finding the new metas won't be too easy considering 900+ people were on that same bus that day, and the driver is now dead. All this plus the samurai, Barry's return and the positioning of the bus is no coincidence. So, they head to STAR Labs to meet up with the team.
They sift through the bus driver's coroner's report for any clues. As Iris swipes through photos of the driver's belongings, Barry notices an IOU card with the name Ralph Dibny. Barry and Joe instantly recognize it and the photo that Iris pulls up. She makes a comment of how he's handsome in an Oliver Queen sense, and Barry gets a little jealous. When he and Joe leave, Caitlin agrees that Oliver Queen is hot. Iris: "Hallelujah amen" hahaha – couldn't agree more, ladies!
Barry and Joe pay Ralph a visit, and it's clear that he and Barry don't like each other. When they ask him about the bus, Ralph doesn't give them any answers, so they leave. As they're walking down the sidewalk, past the building, they have to turn around when they see Ralph hanging upside down outside the building by two guys. They don't drop him, though. Instead, Ralph is able to save himself when his legs stretch all the way to the ground. Say hello to the new meta: the Elongated Man!

They take him to the lab where Wells runs some tests and reveals that his cells are basically elastic now. Every part of his body, including his face – which is so disgusting it makes Joe throw up -, can stretch like silly putty. There's one problem, though, his body won't return to normal. Barry thinks they should just lock him up because he's a bad dude, but Caitlin believes she can find a cure if she can get some of his DNA from before the bus ride. She believes he can change, like she did as Killer Frost. She argues that he and her both know what it's like to go through this experience. Barry doesn't have high hopes for Ralph, but he and Iris head to his place to find some DNA anyways.
At Ralph's office, which has been trashed, Barry finally reveals to Iris his beef with Ralph. You see, Ralph was a lead detective while Barry was a junior CSI. He planted evidence and lied under oath during a big murder case, and Barry didn't like it because he was super by the book back then. So, Barry basically got Ralph fired, and he stands by his decision. He doesn't trust ralph because he was dirty then, and Barry believes he's still dirty.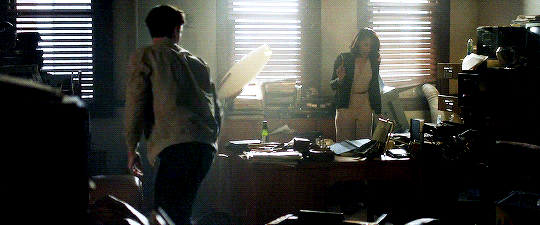 Iris finds a hairbrush in a drawer… along with a bomb. Barry flashes them through the floor and out the building just as the office explodes.
Joe finds out that Ralph has made a lot of calls to the mayor, and he and Barry ask him about it after telling him his office was blown up. Once again, though, Ralph doesn't give up any info, leaving Barry and Joe to pay a visit to the mayor. At first, the mayor acts like he doesn't know any Ralph, but Joe finally gets him to talk. Ralph is blackmailing the mayor because he has photos of his affair that allegedly only happened once. When he leaves Barry and Joe, he tells the two guys that held Ralph over the building to handle Ralph and anyone that gets in their way… including cops.
Caitlin manages come up with a solution for Ralph to drink that gets his body back to normal. After he does so, she tells him that he can basically think of how he wants his body to be, and his cell will make it happen – like muscle memory. So, Ralph gives himself a six pack! Wouldn't it be nice if we could all do that? Ha!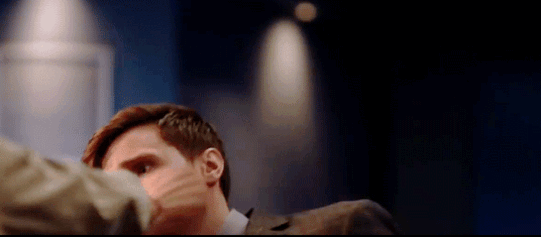 Barry confronts Ralph about blackmailing the mayor, but Ralph says he wouldn't be in such trouble if Barry hadn't gotten him fired. He doesn't think he's the dirty cop that Barry believes him to be. Barry reminds him that blackmailing is a dirty thing. They argue until Barry attempts to punch Ralph in the face, but his fist basically just gets sucked into Ralph's face. Okayyy then.
Later over drinks with Joe, Barry wonders if Ralph is right. Maybe he shouldn't have gotten Ralph fired. Joe reminds Barry that Ralph is the one who chose to blackmail the mayor, but maybe he deserves a second chance. Their conversation gets interrupted by the doorbell ringing. It's the mayor's thugs dressed as cops. They make up some excuse about the mayor needing them, but as Barry turns to get his jacket, the "cops" draw their guns. Barry manages to catch the bullets and knock the cops out – in true Flash style. They realize that the mayor is actually the bad guy this time.
Gypsy's Dad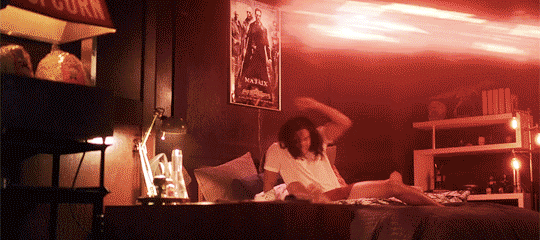 At the beginning of the episode, Cisco and Gypsy are being adorable together at his apartment. They're about to have some sexy-time, but Cisco stops them saying that they've come to a point where they maybe say those three little words… "what's your name?" LOL! He asks Gypsy repeatedly, but she's not giving in. – Side note: am I the only one that thought Gypsy was her real name? – Anyway, they continue kissing, but get interrupted by none other than Gypsy's dad – Breacher! And boy is he scary looking! Uh oh, Cisco!
So, Cisco decides to show him around the labs. Well, he enlists Barry and Joe to while he gets some much needed advice from Wells. He suggests taking him to coffee and just talk to him to see what they have in common – besides their love for Gypsy.
So, that's what Cisco does. Unfortunately, it backfires on him fast. While Gypsy is getting her dad some tea – since he doesn't drink coffee – Breacher admits that he came to this Earth to hunt Cisco and kill him. He believes Cisco isn't good enough for his daughter. He warns Cisco not to use any powers or disappear into any different worlds because Breacher will find him. He gives Cisco a little bit of a head start before leaving Gypsy at Jitters knowing exactly what her father is doing to her dismay.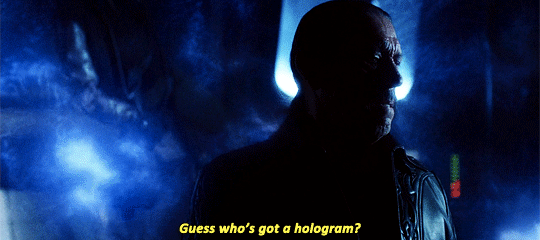 After getting more advice from Wells to use his smarts since he can't use his powers, Cisco manages to trick Breacher by trapping him in a force field. Cisco, as to be expected, is extremely happy with himself and celebrates his victory. But then Breacher pulls out a knife and cuts himself right out of the force field, forcing Cisco to run once again.
The Showdown
Once Ralph gets out of STAR Labs, he meets with the mayor to exchange the incriminating photos for money. He changes his mind, though, and decides he doesn't want to blackmail the mayor anymore – declaring that he's not a dirty cop. He tries to leave, but then Breacher comes in and starts shooting fire at him. You see, Breacher believes Ralph to be one of the plastoids that destroyed his planet, so he wants him dead.
The Flash shows up in attempt to save Ralph, but Breacher shoots at both of them. Meanwhile, the Mayor holds Joe at gunpoint and forces him to get into a helicopter. Cisco shows up as Vibe and protects Barry and Ralph. He actually manages to talk Breacher down. But now they have a bigger problem on their hands. Flash is too weak to get to the helicopter that's flying away. So, he suggests that Ralph tries to stretch to it. Ralph basically laughs in his face. Barry then takes off his mask, revealing The Flash's identity to Ralph and showing that he trusts Ralph. He convinces Ralph to do it by stating that it's his chance to prove that he's not a dirty cop anymore.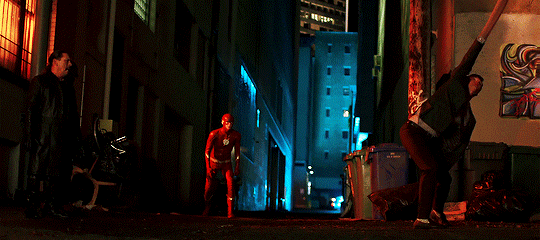 Ralph stretches his arm all the way up in the air and grabs the helicopter. Barry is able to run up his arm and save Joe. It's then that Joe reveals Cecile is pregnant, leaving Barry slack-jawed.
Final Scenes
In some of the final scenes, there's music and slow-mo as Joe brings cigars to STAR Labs, telling everyone about Cecile being preggers. Everyone is excited and dancing, and I've never seen Joe so happy. 😊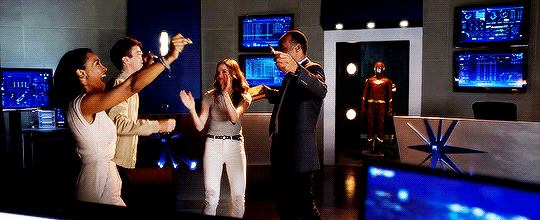 Unfortunately for Cisco, Breacher still hates Cisco. The good news is that he at least respects him because he's a warrior who will fight to protect his loved ones. Breacher then calls for his daughter… Cynthia! Cisco gets a kick out of this leading her to threaten him if he continues to call her that. He asks Breacher what his real name is, and it's Josh. Such a normal name for such a scary dude.
Later, Barry scares Ralph at his newly rebuilt and cleaned office (okay, even that is a stretch for The Flash, y'all). Barry wants to study Ralph's powers and train him to be a better cop. Ralph accepts it with a literally outstretched hand. Barry asks how he found out about the mayor's affair, and Ralph said the lead came from someone named Devoe. Barry instantly recognizes the name, but we don't get to see who it is.
In the final scene, Caitlin walks up to her apartment only to see a creepy message scratched into her door: We miss you. Come back soon.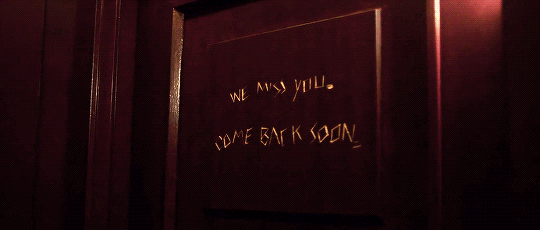 The Flash airs Tuesdays at 8/9c on The CW!
GIF Credit: snowycait, flashallens, onceland, dailycisco, westallengifs