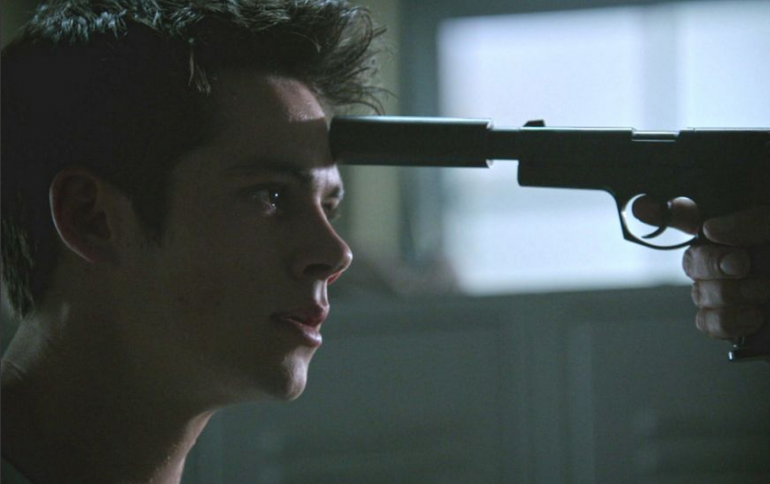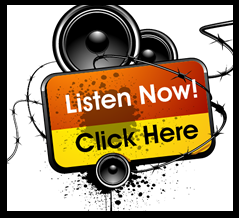 By: Lexie Gerson —August 5, 2014
Last night, Teen Wolf returned with season 4 episode 7 entitled, "Weaponized."
The episode begins with a man who has an injured werewolf trapped in a circle of mountain ash. Meanwhile, Scott (Tyler Posey) and Stiles (Dylan O'Brien) listen to the tape from the Benefactor and examine what to do with the $500,00 of which they are presently in ownership. Stiles would like to give Peter his cash, however before they make a decision, Malia (Shelley Henning) shows up and tells them the Santomi pack is dead.
Derek (Tyler Hoechlin) takes Braeden (Meagan Tandy) to the healing center, saying she's been shot, while Satomi appears at Deaton's and attacks him.
Back at the school, we see that the person in charge of the PSAT is the perplexing man from earlier. Coach (Orny Adams) is supposed to be helping Mrs. Martin (Susan Walters) manage the test, however he hasn't shown up. She discovers him drooped over his desk, and at first thinks he's broken his 15 years of sobriety.
But after a young lady passes out amid the PSAT, Mrs. Martin recognizes a rash on her arm and goes to look at the Coach. He has the same thing on his back. Mrs. Martin calls the CDC, who show up and quarantine the school.
At Deaton's (Seth Gilliam) office, Satomi brings a member of her pack who is visually impaired and is having some difficulty controlling his transformation. At the hospital, Braeden tells Melissa (Melissa Ponzio) and Derek that Satomi's pack wasn't harmed, they were tainted by an infection intended to slaughter werewolves.
Luckily for Lydia (Holland Roden) she's not at school encountering all the chaos. Rather, she's with Meredith's belongings at the lake house. She tries conversing with Meredith's spirit, yet doesn't get a reply. Instead she apologizes to her and after that packs up the contents of the box. But before she does she notices a photograph of Meredith in the lake house, her lake house.
At the school, one of the CDC laborers tries to draw blood from Kira (Arden Cho), yet she accidentally shock her. As the group takes cover with Mr. Yukimura (Tom Choi), they all discover that they're all sick, each in their own way. They decide to hide in the vault, which they find through a secret entrance in the basement.
Stiles and Scott trick Malia into opening the vault entryway, since she's a Hale, however Malia says she wants to know what they've been hiding from her before she opens it. Just before they're going to let her know, Malia tells them that she knows she is on the dead pool list. Stiles and Scott sigh in relief. Malia's is quite cheerful that she isn't worth a lot of money like the other because they'll kill them before her.
In the vault, Stiles talks about his money trouble, saying the Hale fortune would solve a great deal of issues. They discuss how uncommon it is that bearer bonds even exist still, and they need to think about whether that could help them find the Benefactor, who needed to change the bonds into money.
But that's not the only problem they have. Scott wants to tell Malia about her father, her real father, Peter. But Stiles is apprehensive, he thinks it will make her run. He's also scared of what Peter will do to her once she confronts him, worried he'll manipulate her.
Everyone decides that Stiles needs to leave in order to keep everybody safe and on the grounds that he won't be infected like the werewolves will. Deaton cracks open Satomi's pack member's skull and evaluates that they're managing canine distemper that is been weaponized.
Stiles realizes that Coach is the only adult who had been infected so he makes his way to his office. Meanwhile, Satomi uncovers that she's a long-term companion of Derek's mother, and amid their discussion Deaton discovers that Satomi's adoration of reishi tea kept her from getting infected.
Perhaps they have found a cure but in order to get the rare tea they need to go into the Hale family vault. In the vault, however, everyone appears to be getting worse and Malia has gone blind. She'll just have a couple of minutes left.
Marvelously, all of the non-supernaturals start to get better. But everybody in the vault is getting much, much worse. As the man from the PSATs holds a gun to Stiles' head, Stiles refuses to surrender the location of his friends. Before the man can pull the trigger, Agent McCall (Matthew Del Negro) shoots him in the head, and after that gives Stiles a message from Melissa: the antidote is in the vault.
Scott barely gets to the tea in time, yet he finds the strength to pull it from the rack and tear it open, taking in the cure.
Sadly, as Scott, Kira, and Malia start to get better, Malia's sight returns. She sees her name as Malia Hale on the dead pool and leaves Stiles.
Tune in to season 4 of Teen Wolf Monday's 10/9c on MTV
Twitter: @TheVRO
Facebook: Variety Radio Online
Tumblr: Variety Radio Online