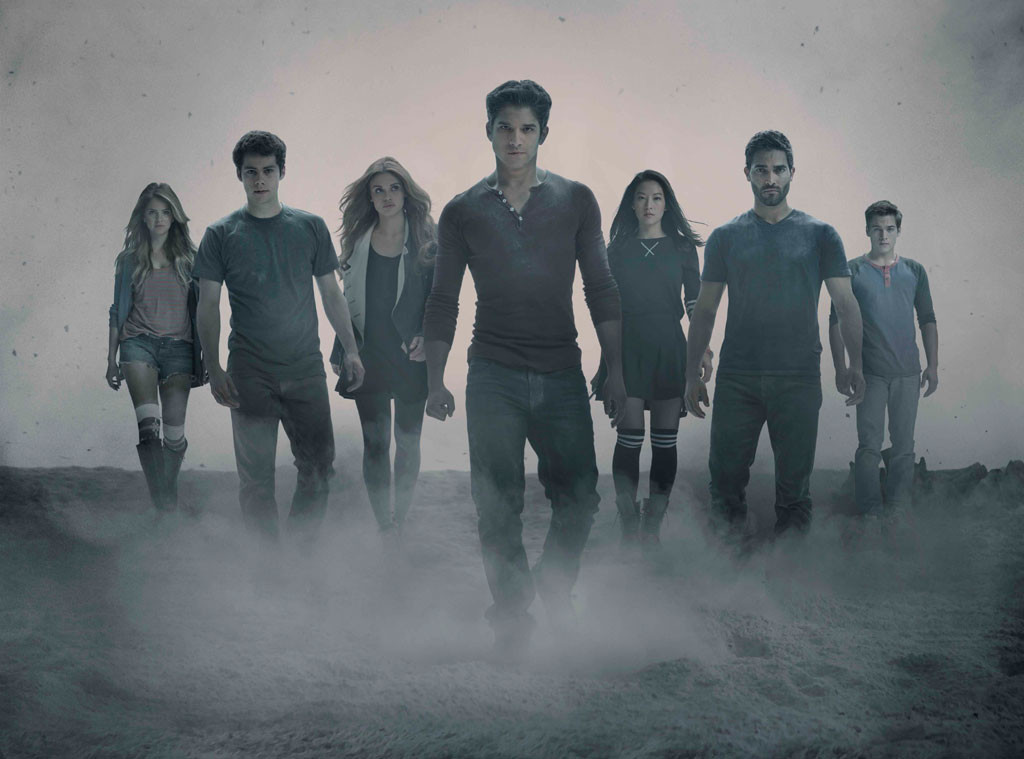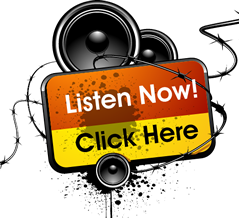 Teen Wolf —Season 4 Premiere "The Dark Moon"
Lexie Gerson —June 24, 2014
Last night, Teen Wolf returned with its season 4 premiere entitled, "The Dark Moon."
In the season 3B finale the gang managed to save Stiles and defeat the Oni but not without sparing some of their own. Aiden was killed. Scott taught Malia how to control her animal tendencies. Kate Argent (Jill Wagner) returned from the grave. And our beloved badass Allison Argent (Crystal Reed) died in the arms of her first love, Scott McCall.
Approximately two months after the death of Allison Argent, the gang kicks off season 4 with a trip to Mexico.
The first episode begins with Lydia (Holland Roden) and Stiles (Dylan O'Brien) in Mexico. Although they have come with a plan neither one of them appears to be confident.
They arrive at a mysterious guarded door where Lydia attempts to gain access by using her Spanish skills. But they do not gain entrance until Stiles holds up a card with a skull on it.
Stiles and Lydia attempt to look inconspicuous but it doesn't work out too well for them. As they make their way to the bar one of the guards approaches them from behind. Lydia then proceeds to drop a bullet with a skull on it into a drink she was offered. They're immediately taken to Araya (Ivonne Coll), the leader of the Mexican hunters we met in season 3.
Lydia and Stiles tell Araya that they have come for Derek. Stiles then places $50,000 on the table in exchange for Derek, who they assume has been captured by the Calaveras. But Araya is not in the mood to negotiate. But then again, neither is Stiles.
After Araya tells Lydia and Stiles that they shouldn't have come alone we see that the club is full of their allies, Malia (Shelley Hennig), Kira (Arden Cho), and Scott (Tyler Posey). Though they all try to blend in to the rave scene Kira has a hard time dancing with the crowd. Luckily, Malia manages to pull her close and dance with her. Eventually the hunters sniff them out and try to take them down. But the group has come prepared and takes down the hunters.
Lydia and Stiles continue to talk with Araya who quizzes them about the dark moon. Lydia explains that it is when the celestial body is least visible in the sky and how it represents a time of reflection and grief. Although, its been two months since Allison's death struggle with their ongoing grief. Araya then proceeds to ask them why they would risk their lives for someone like Derek Hale. Stiles says "because we don't like to lose."
Scott, Kira, and Malia begin to make their way to Lydia and Scott but before they can get there Araya tells Severo to release the wolfsbane gas. Almost instantly, the trio falls to the ground and is captured.
We soon learn that the Calaveras do not have Derek. Instead Araya wants to know more about how Lydia's banshee powers work and what kind of Alpha Scott is. When Lydia fails to provide Araya the answers she is looking for the Calaveras force Kira to torture Scott until he can figure out who is responsible for taking Derek. If Kira does not follow through than the hunters will torture Lydia instead. After a great deal of torture Scott finally comes up with an answer, Kate Argent.
Meanwhile, Malia's lack of control over her powers as a werecoyote, and her inability to understand human nature, quickly become a focus of the episode. It's only when she kisses Stiles that she's able to focus her abilities and help Stiles figure out what the Calaveras are doing to his friends.
After Scott makes the connection to Kate, Araya lets him and his friends go. She tells him that they must now go off and hunt Kate down. But before Scott can leave Araya threatens him by telling him that when he makes a beta of his own she will come for him. As they go to leave the mercenary Braeden (Meagan Tandy) who once saved Isaac shows up to lead them to where Kate is rumored to be camping out.
During their car ride, Malia demands to know who Kate is. Scott then proceeds to tell Kira and Malia all about Kate Argent. We soon learn that Kate never died. Instead, she started healing and turning after Peter slashed her throat. The Calaveras switched out her body and gave her a chance to kill herself, fulfill the law among hunters who are bitten.
But of course, Kate was not going to take her own life. Instead, she faked her death so she could kill the hunters and escape.
As they continue to follow Braeden, Stiles' Jeep hits something and breaks down. With nightfall quickly approaching Scott and Braeden move on while the others stay behind and try to fix it. As they go to part ways Scott and Kira share a moment. We can clearly see that the two have feelings for each other but they're also trying to figure out where they stand after Allison's death.
Scott and Braeden arrive at La Iglesia where a church was built over the top of an Aztec temple belonging to the Nagual, werejaguars.
Meanwhile, it's getting dark and the Jeep still isn't fixed. As Stiles and Lydia attempt to fix it Malia senses something out in the desert. After she catches a glance of it, she quickly charges after it, causing Stiles to panic. Kira also goes to help.
Braeden and Scott make their way through the dark labyrinth under the church but we soon learn they are not alone.
Stiles finally gets the Jeep running and the gang makes a quick escape. In the car we see that Stiles is upset over Malia chasing after the creature she saw. He tells her that he was only upset because he thought she was leaving him for good. In a cute moment, she assures him "I would never leave without you."
Back in the labyrinth under the church Scott uses a mighty howl to scare off whatever is attacking them. After they scare it off they find where Derek was being kept and rescue him.
Scott and Braeden help Derek outside the church. There the gang arrives and quickly discover that the Derek they found isn't exactly the Derek they are used to. In a shocking twist, we see that Derek has been reverted back to his younger self (Ian Nelson). Talk about a SHOCK!
Tune in to season 4 of Teen Wolf Monday's 10/9c on MTV
Twitter: @TheVRO
Facebook: Variety Radio Online
Tumblr: Variety Radio Online
//