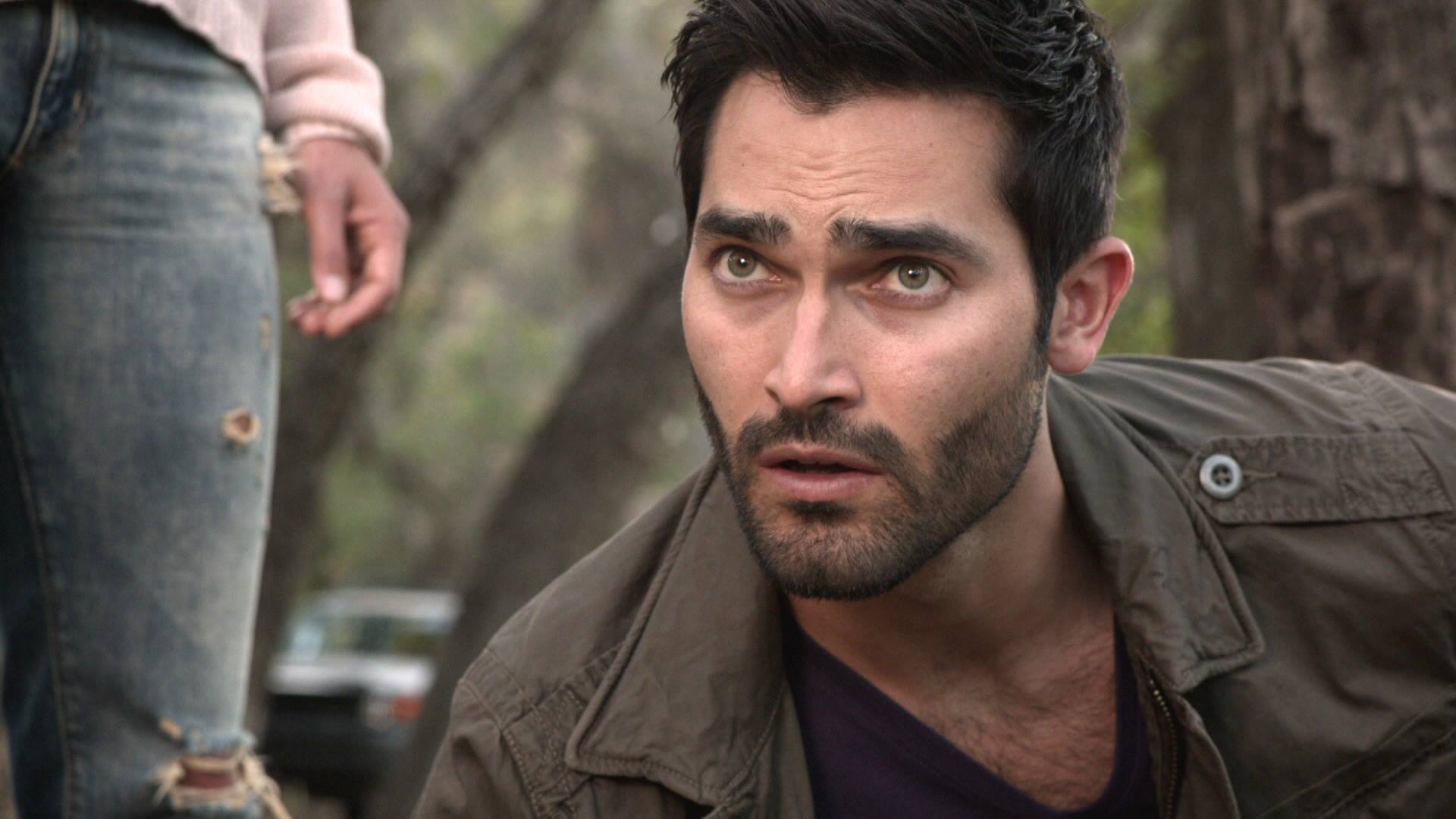 By: Lexie Gerson —July 29, 2014
Last night, Teen Wolf returned with season 4 episode 6 entitled, "Orphaned."
The episode begins with Kate (Jill Wagner) playing a tape in her car that discussed the Hale family and their practice of calming young werewolves, teaching them control. Kate later asks some of the Benefactor's assassins who their boss is, however they can't let her know.
Back at school, Garrett (Mason Dye) has gone missing, however Violet (Samantha Logan) has been arrested. When Agent McCall (Matthew Del Negro) sees her weapon of choice he realizes that she and her boyfriend are serial killers who are called "The Orphans."
At the veterinarian office, Derek (Tyler Hoechlin) and Stiles (Dylan O'Brien) are attempting to hold down Brett while Deaton (Seth Gilliam) tries to remove the wolfsbane in his system. He manages to slip their grip and goes to run but Peter shows up and knocks him out. Peter (Ian Bohen) appears to be much stronger than he was before while Derek is much weaker and it takes him extra time to heal from a scratch.
Deaton successfully cleanses Brett's system of the wolfsbane and they hear him mutter the words, "the sun, the moon, the truth." Derek realizes that's it's the aphorism of Satomi's pack — the werewolf Kira's mother met while in the Japanese internment camps in California amid WWI.
Scott (Tyler Posey) discovers a large sum of cash in a bag in Garrett's locker, but he doesn't anybody about it. Back at the McCall residence, their power is off in light of the fact that Mama McCall (Melissa Ponzio) is three months behind on their payment. Scott's thinking about keeping the money in order to bail them out, yet its clear he's feeling remorseful about the idea.
In class, Malia (Shelley Henning) hears a voice calling her. She leaves the classroom and finds Derek in the hallway. He believes that she'll be able to find Liam out in the woods once he shows her a few tricks. Meanwhile, Lydia (Holland Roden) and Stiles converse with Parrish (Ryan Kelley) and let him know he's on the dead pool. He's quite befuddled as to why.
Scott meets Garrett in secret on the grounds that he's holding Liam (Dylan Sprayberry) prisoner. Garrett wants his cash back, along with Violet. He tells Scott to hijack the police car that is transferring her to jail. Liam being held at the bottom of a well, poisoned with wolfsbane. Garrett tells Scott that he will tell him where his Beta is once Violet is returned to him.
Parrish takes Lydia and Stiles to Eichen House to talk with Meredith (Maya Eshet). Brunski is not excessively joyful about it, yet after Parrish quietly coerces him, he's more than euphoric to hand over the keys to her room.
Scott and Garrett locate the car Violet is being transferred in and follow behind. Agent McCall and Sheriff Stilinski are also inside. But before they can overturn the car they notice that it has already been flipped. The Berserkers have effectively attacked it. One of them executes Garrett, and the other one hits Scott upside the head.
The Benefactor doesn't need Meredith to tell Stiles and Lydia the last figure key. Argent comes back to help Scott, and they all agree that Kate has Violet.
In a flashback, we see Scott attempting to teach Liam how to control his anger, which has always been an issue for him. Back in the present, Liam keeps on attempting to escape the well.
Meredith refuses to surrender any more information about the Benefactor and screams, causing Lydia's ears to bleed. Back in the forest, Satomi's pack is dead and Braeden is barely alive. In an old Argent warehouse across over town, Chris and Kate go up against one another.
As Argent and Scott go up against Kate and the Berserkers they soon discover that Violet is dead. This causes Scott to worry that he may never find Liam in time.
Kate spares Chris from the Berserkers and calls them off leaving Scott and Argent safe, for now. From the well, Liam shouts and Scott hears it. This allows him to save his Beta.
Stiles and Lydia work to uncover the last cipher key. Stiles determines that the last name must be somebody who isn't dead, yet. Lydia shuts her eyes and begins to type out a name. It's D-E-R-E-K! And both Liam and Meredith are on the last part of the list.
Soon after, Lydia receives a phone call from Deputy Parrish. He tells her that Meredith is dead, she hanged herself in her room.
Scott says he's tired of watching people die, and is he is going to save everyone. Scott and Stiles then dump out the bag of cash, which it appears they are planning to split in order to help their parents with their financial issues. As they empty the bag they discover a tape.
In the sewers, Peter shows up with a proposition for Kate. Kate needs her family back, however she can't return if she's not in control of her abilities. Peter offers to help her, and as an exchange he wants what he's always wanted, money and power.
Tune in to season 4 of Teen Wolf Monday's 10/9c on MTV