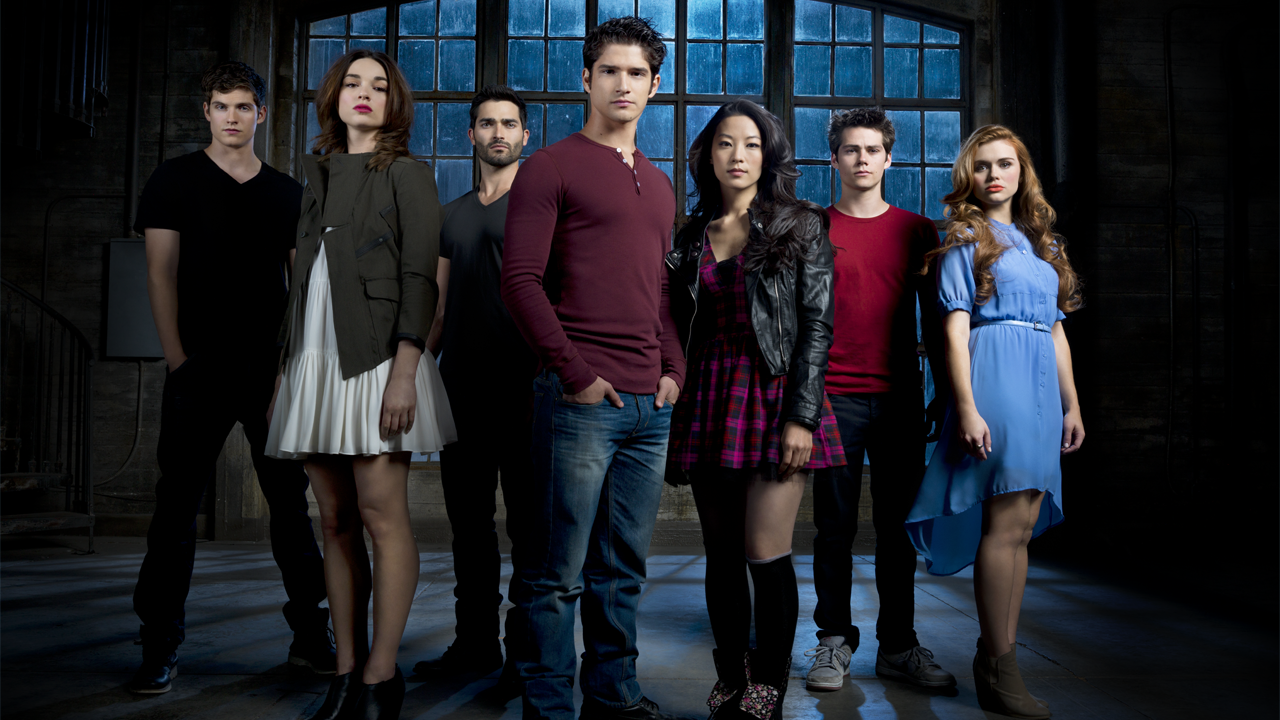 Teen Wolf 3B Episode 13 "Anchors"
By: Lexie Gerson — January 7, 2013
After five agonizing months, our MTV obsession has returned. The ever so popular series Teen Wolf premiered last night, and it certainly did not disappoint.
When we left Beacon Hills in August, the Alpha Pack was causing many obstacles for Scott and his friends. In the end, Ennis and Kali were killed, Ethan and Aiden became allies with Scott and his friends, and the Deucalion's sight was restored.
Meanwhile, Jennifer Blake aka The Darach spent her time sacrificing lives in order to gain the power needed to defeat the Deucalion. In the process Blake revealed Lydia's true identity as a banshee and in his final battle, Scott, became a 'True Alpha.' In the end, it was Peter who took Blake's life and revealed his plan to reclaim his title as Alpha.
In the ever so epic finale, Scott, Allison and Stiles sacrificed themselves in order to save their parents who were held captive under The Nemeton. After a thrilling race against time, the three came out successful. Although it is safe to say the effects of dying and coming back to life are only just beginning.
Last night's premiere of season 3, episode 13, entitled "Anchors," began with Stiles (Dylan O'Brien) in bed having a nightmare in which he continually muttered, "Don't let them in." We are then led into Beacon Hills High School where we see The Nemeton.  As Stiles tries to touch it, he wakes to find Lydia (Holland Roden) at his bedside. It was just a dream. As our hearts flutter over this perfect Stydia scene, we soon realize that this too is just another dream. I mean, come on, a dream inside a dream! Jeff Davis sure is messing with our minds.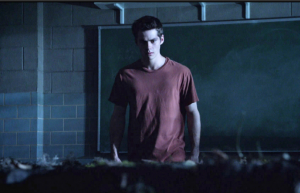 The next day at school, Stiles tells Scott (Tyler Posey) about his sleep paralysis and nightmares. He states, "You know what scares me the most? I'm not even sure this is real." And in that moment, Stiles wakes up screaming, we are finally in the real world.
MIND BLOWN!
What is this Inception?
 Scott appears to be struggling with his wolf powers and abilities. We see this firsthand just before he has a conversation with Isaac about his feelings for Allison, which ends with Isaac being thrown against a wall. Naturally, the scene would not be complete without a witty remark from the one and only Mama McCall (Melissa Ponzio). "Hey, you two supernatural teenage boys don't test my entirely un-supernatural level of patience." Classic.
As we make our way to the Argent residence, we see Allison (Crystal Reed) in a rush to get to school. She enters the elevator of her building but soon finds herself hallucinating down the halls of a hospital and into the morgue. There she discovers an open cold chamber. She looks inside and finds her aunt, Kate, making her way up the chamber like a rabid animal. This scene will certainly leave us traumatized for weeks.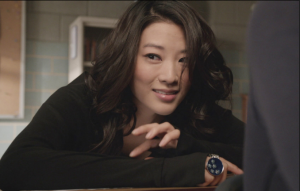 Scott, Stiles and Allison continue to struggle through their day-to-day lives while Lydia is for once the most normal of the bunch. In between all the craziness we get a glimpse of Kira (Arden Cho) a new student who may be the key to helping them solve all their problems.
With Stiles experiencing dreams in sign language, Scott being unable to control his abilities and Allison hallucinating an ever so steamy hookup with Isaac featuring her aunt Kate, the madness just keeps on coming.
Scott and Stiles turn to Dr. Deaton (Seth Gilliam) for guidance. During their conversation, we learn that the sign language Stiles envisioned at school translates to 'when is the door, not a door.' The answer: when it's ajar. Dr. Deaton explains to them that when they died and came back to life they opened a door inside their minds. If left open, this door will continue to cause them many challenges. Each of them must close this door and do it as fast as possible.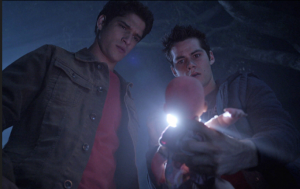 Throughout the episode, Sheriff Stilinski (Linden Ashby) is working on past cases that he believes are werewolf related. One case stands out in particular. Eight years prior, on the night of a full moon, a mother and her two daughters were found dead after a car accident. Evidence showed that the bodies had bites and claw marks, said to be coyotes. The body of the 9-year-old girl, Malia Tate was dragged from the car but never found. In order to prove himself to Kyle McCall (Matthew Del Negro), the Sheriff enlists Scott and Stiles to help find the body of Malia.
Scott is furious with his father for trying to get Sheriff Stilinski fired. Due to uncontrollable, Scott nearly transforms in front of his father. Mama McCall pulls him aside in an attempt to calm him down. She assures him that he will find love again, but until that time he needs to become his own anchor.
As the episode makes its way to an end Scott and Stiles search the crash sight for any leads on Malia. In the distance, they spot a mysterious wolf. Scott chases the wolf into the woods where the two come face to face. A closer look shows the wolf's piercing blue eyes, it withdraws as it sees Scott's glowing red eyes, his Alpha status. Before the animal gets away, Scott calls it by the name Malia.
The final scene for the episode is shirtless Peter (Ian Bohen) and Derek (Tyler Hoechlin) held prisoner in a dark space, as expected Peter is at fault. The two are electrocuted, and we hear their pain.
From what we gather Scott, Allison, and Stiles are still far from closing the door in their minds. Perhaps, newcomer Kira will be of help. Maybe even a potential love interest for young Scott McCall? Perhaps, a love triangle between Isaac, Allison and Scott will develop? We are not sure what Jeff Davis has in store for us but hopefully it involves a lot more shirtless men!
Tune in to Teen Wolf Monday's 10/9c on MTV
Visit MTV.com to see an exclusive supertease for Teen Wolf season 3B.
http://www.mtv.com/shows/teen_wolf/supertease/991978/video/#id=1719939
*Photos provided by MTV
Twitter: @TheVRO
Facebook: Variety Radio Online
Tumblr: Variety Radio Online