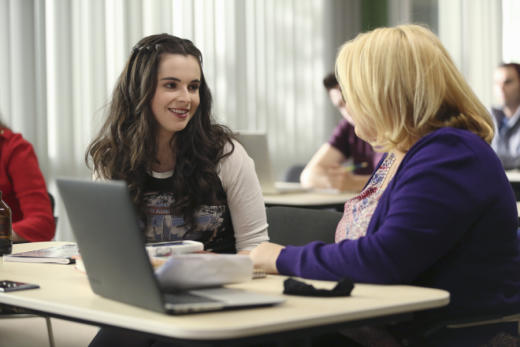 After finding out her unborn child has down syndrome, Lily finally tells Toby about her pregnancy. At the Kennish house Katherine comes up with the idea to produce her musical. The cost would add up to about $30,000 which doesn't sit well with John since he's going broke.
Parents at Carlton feel unsure about the safety of their children, so they try to get Melanie fired. After losing her scholarship Daphne has to figure out a way to pay for her room and board. When she tells John, he agrees to pay for it… even though he's broke. Bay enrolls in a Spanish class with Mary Beth. The students must attend a mandatory sexual assault seminar. Because of this Bay wants to drop the class.
When Daphne tells Mingo about the situation with Toby and Lily they get into an argument about how life is not so difficult when you are different from others. Bay attends a UMKC with Travis, but leaves before it starts.
Travis tells Bay that he understand what she's going through. When he was 12 he was sexually assaulted by a family friend and never told anyone. To Daphne's dismay Toby and Lily are thinking about not keeping the baby.
Again John finds himself in a financial situation when Katherine donates $50,000 to the deaf program. On the next episode Toby and Lily make a final decision on their pregnancy.
Twitter: @TheVRO
Facebook: Variety Radio Online
Tumblr: Variety Radio Online