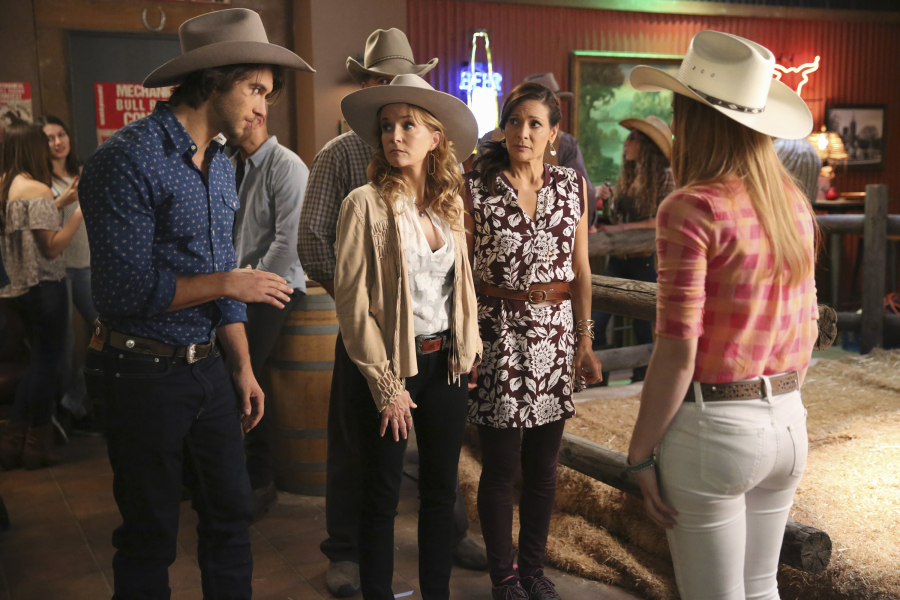 Switched has been good so far in the second half of the season. I'm loving how well everyone's signing is and their developing storylines. At the Kennish house John and Katherine finally come clean to everyone about their financial problems. As always Regina pitches in to help, but is denied.
Poor Bay is still dealing with emotions from her incident with Tank. At Gallaudet Bay sees a girl wearing a T-shirt with her drawing of Hammergirl that says "No Means ask me after two more beers." There's a website and a guy from the university is selling them. After talking to a lawyer fails, she calls his Mother. The site is eventually shut down. For me this is a moment I see growth in Bay as she says goodbye to Hammergirl. She's gotten her through a lot, but now it's time to let go and say goodbye, not just of the drawing but from all the negativity surrounding her situation with Tank.
Toby and Lily are back this week. She is seen multiple times talking to her colleague…you know the one she left Toby for, which in turn makes Toby jealous.Things get even more complicated for them when Lily's parents ask her to consider moving back to London. And in the end they decide to go
Regina should really learn to cover her tracks more. Eric finds a receipt from when she visited Will's mother in Atlanta.
After hearing from Quinn Daphne wants to raise more money for hearing impaired kids in Mexico. Mingo throws a fundraiser, but things get awry when the owner won't allow Daphne to give a presentation. Her still being in contact with him is not good for her relationship with Mingo, even though it's all business.
Every couple in this episode seemed to hit a rough patch, but seemed to work it out in the end. Can't wait to see what's going to happen with Toby and Lily's big move!